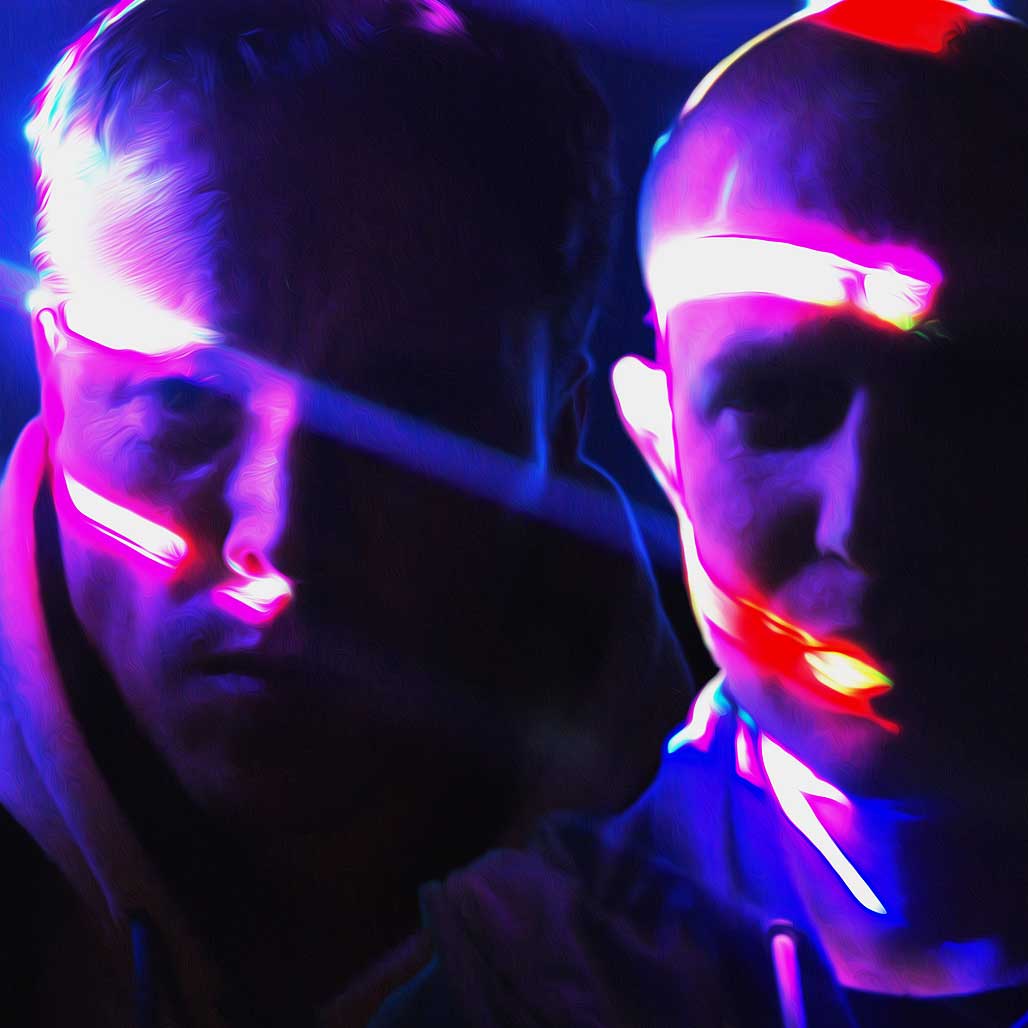 60 Seconds with… Optiv & CZA
Hi guys! Thanks for speaking to us. When did the label Cause4Concern first come about? Did it come before or after you started producing together? And why did you think it was a good idea to set up the label at the time that you did?
The label started back in 1999 as a result of CZA and Stuart working at Record Basement / Vinyl Distribution. It started shortly after we all were writing music together, however, we had a couple of releases under the pseudonyms of n-Code and Troubled Mindz on Moving Shadow and some other labels. We were lucky enough to start the label at Vinyl Distribution which was the main supplier of drum & bass at that time in the scene.
Your new single 'Cell Dweller / Pitch Funk' is a slammer! What's the creative process of working together in a duo? Does each of you bring a particular talent? Do you work by passing projects to each other online, or do you work together in the studio? How do you categorise your music? Is there a particular sound that you go for?
Thanks! We have been working together for the best part of 20 years so we have a great work flow that has been well nurtured. We do not pass projects to each other to work on as we prefer working simultaneously on an idea. We both live in different countries now but with the use of Cubase VST Connect and TeamViewer we have figured a cunning way to work in real-time together and we have been doing this for years. There are times when we visit each other and we work face to face but for the most part it is real-time and online. We make drum and bass that we want to hear ourselves, that is it in a nut shell.
You're ending this year on a definite high. What do you have planned for the next twelve months? There's a lot of heat on Cause4Concern at the moment – how do you intend on keep the momentum growing?
The label has been doing really well and we have the whole of next year more or less planned out. We have lots of great producers lined up; L 33, Hijak MC, Malux, Gydra, Pythius, Current Value, Akrom, Incognito, Cern to name a few plus one LP from Inward, Hanzo & Randie and an LP from ourselves (Optiv & CZA) called "What Lies Ahead". We are motivated by the love of the music, that is all we need.
How has this single gone down in your sets? And on the subject of playing out, do you have any big plans for your DJ sets in 2017?
The tracks have been smashing it as we would have hoped and the feedback from everyone has been electric. We have lots planned for next year and no doubt you will catch us at a club or festival somewhere.
Going back a bit, what are your individual backgrounds in music and what club nights did you attend? How did you first get into drum & bass and how has this had an effect on the type of music you produce – both individually, and as a collective?
CZA comes from more of a electro / techno background and Optiv comes from a similar background albeit more electronica. We used love going to Speed at the Mars Bar, Lost (Steve Bicknell's night) and we were regular attendees at Metalheadz at the Blue Note in Hoxton Square. This has totally had a positive effect on how and what we produce. Back in those days we would attend these nights and come back inspired to write the future!
Lastly, what has been your most memorable experience in 2016? And who should we watch out for on Cause4Concern next year?
For Optiv (me) it has to be playing at Let It Roll, I love that festival!! And for CZA it would have to be playing The Boomtown Fair!! There are many people to look out for on the label, but if we have to choose just one artist it would be Inward, Hanzo & Randie, their music is fresh, exciting and they are on the cusp to blow up next year!!