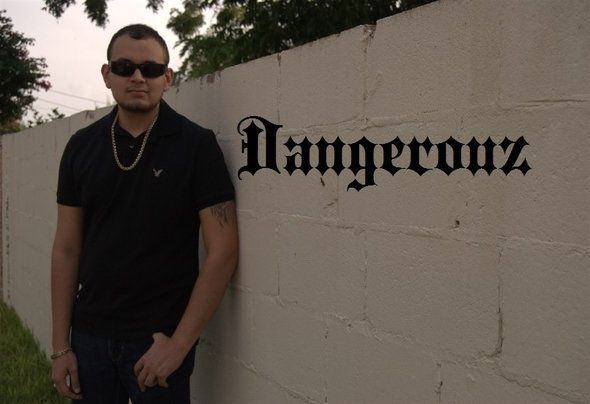 Behind The Scenes Of Dangerouz's 'Lets Ride'
McAllen based DJ and producer Dangerouz has been causing huge waves in the Texas clubbing circuit, thanks to his highly energetic, festival-shaking productions and perfectly crafted DJ sets – it comes as no surprise that his catalogue of releases, including tracks such as 'Kingpin', 'Police Raid', 'Brenessy' and 'Dynasty', have hit the Beatport Top 100 Charts on multiple occasions. We caught up with Dangerouz to chat about his latest release on Grimey Grooves Records called 'Lets Ride'.
Hi Dangerouz, thanks for being here with us. How are you and what's going on around you at the moment?
Hey guys, thanks for having me. I'm well – I have a record with Alex Peace that has just been released so I am very thankful for that.
You've just released the 'Lets Ride'. How did this project come about?
I had finalized my track 'Feel Me Now' and was listening to it for a while. I kind of got inspired to make more House after hearing that record a few times. After that I hit the studio and got to work.
How would you describe this record in terms of style and sound?
That straight get you movin' type of House.
Where did you draw inspiration from for your 'Lets Ride'?
Dangerouz – Feel Me Now feat. Alex Peace
How long did it take to complete this production?
I would say roughly one month to get everything just right. The mix is intense.
Could you walk us through the production process behind the release?
Every arrangement for this kind of House starts with some banging percussion. I started laying out my drums and went from there. The mixdown was the most time consuming part. I had to get each level just right.
Which plug-ins and sounds shaped this project?
Lethal.
The 'Lets Ride' was released on Grimey Grooves Records. What was the reason for the decision behind releasing on this label?
They had a House compilation coming up and I just had to submit my addition!
Where would you imagine this production being played?
BPM Festival at Playa Del Carmen.
Describe the 'Lets Ride' in three words.
Ill and fresh
Why should people listen to the 'Lets Ride?
If you like banging House this is where you need to be. I can't say anything about it, the music just speaks for itself.
Do you have any other projects in the pipeline this year?
The final project for 2016 is the Playa Del Carmen compilation album with Tru Musica, which features 'Dangerouz – Feel Me Now feat. Alex Peace!
Available on Beatport
https://www.beatport.com/release/sub-comp-vol-1/1880006
Dangerouz Online
http://www.facebook.com/Dangerouz956
http://www.twitter.com/djdangerouz
http://www.soundcloud.com/dangerouz
http://www.instagram.com/dangerouzsafety
Sub Label/Grimey Grooves Records Online
http://www.grimeygrooves.com
http://www.facebook.com/Grimey-Grooves-Records-133453296702287
http://www.twitter.com/GrimeyGrooves
http://www.soundcloud.com/grimeygroovesrecords