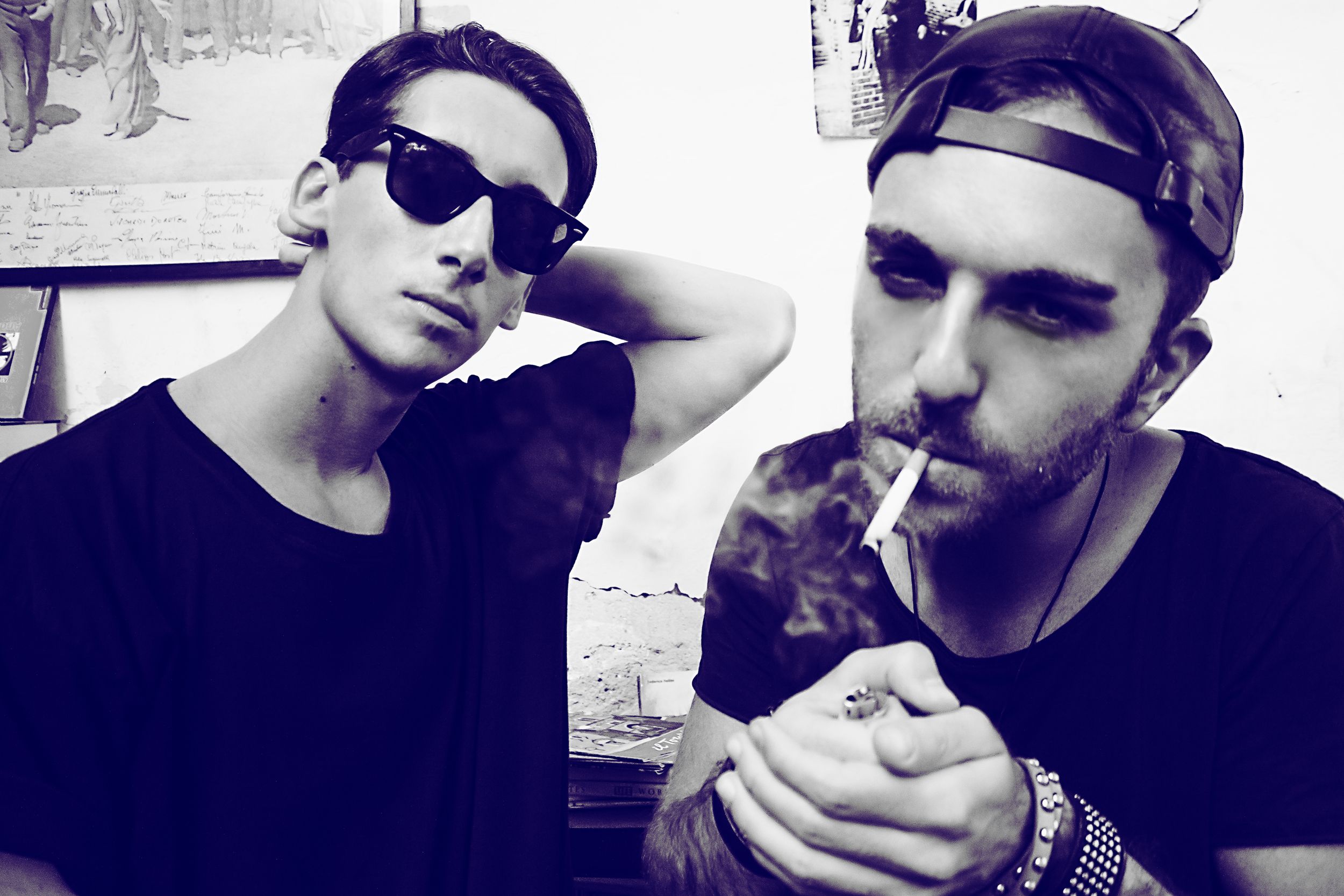 60 Seconds with… Our Anthem
Italo house dudes and Milanese party starters Our Anthem kick off 2016 with their deep house cut 'Feel'. An atmospheric uplifting truly International production featuring Australian teenager Jaron on vocals – 'Feel' epitomizes the global house sound of now.
Who is Our Anthem?
We are an Italian duo of producers based and developed in Milan.
Our music is a mixture of sounds and genres ranging from Old School Hip-hop and House to new modern Deep and Techno with everything in between. Our dj sets are always different, due to our passion of all variations of music.We are the owners of the record label Shoefiti and creators of private party Shout Out.
How would you describe your sound?
Our sound ranges from soft house (old school and modern) to deeper and harder shades of it, reaching tech-house vibes always keeping rhythm and making your body move.We love to mix in our dj sets samples from 80's and 90's, perfect connection to past and present.
When did you start DJing & producing?
We started our adventure as Our Anthem 2 years ago, almost immediately after one year we started playing together in the most important clubs of Milan. It was our experience in Sae Institute as audio engineers (in different periods because Mirko is 3 years older than Moreno) and a lot of collaborations and DJ sets with the most important Singers and Artists of the world (Mainstream and Underground) thanks to the most important Fashion Clubs of the city and not only that, they earned a lot of experience of Djing and controlling big and different kinds of situations.
We started our trip with a Remix of soundtrack of the Movie 'Blow' and after that little personal success everything has began. We wanted to create our own movement, we didn't like to wait too much time to receive feedback from labels hoping to good answers, we don't like to loose time because music is our reason of life and we need to let people know who we are, we need positive energy , is not only business for us you know. We want to spread our sounds.
We made our own label Shoefiti then and our first release on 23rd of March 2015 called Consequence going on to create the first private after party in the center of Milan called Shout Out. We wanted to rebuild in our style a 'ghetto' – that's the main reason of hanging shoes on the wires. Last summer we made also the first private rooftop pool party as well in the center of Milan. Was a cool experience, having fun on 13th floor of a building watching the city from the top in which your roots were born. Amazing.
Our sounds during dj sets is a mixture of our experience of life and our personal tastes that grew up thanks to the old and recently modern sound and then we keep going like that, following our main love.
Tell us about your New single ' Feel'?
Surfing on the web, we found a cover sang by a guy: he impressed us immediately because of his warm and deep voice despite his young age (14 years old) ; from that moment we proposed a track to him: Jaron, a young singer from Melbourne. He appreciated it and he made the vocal; was a process between Australia and Italy, after intense and never ending studio sessions; we took care a lot about quality and particular and warm sounds and details of this track that we think is 'magic'. The song will be out 18th of January and we are already working on another release of it with only Remixes in the middle of February.
Who has influenced Our Anthem's sound past and present?
Since we were born, House music flows in our veins, even before being Our Anthem. Our passion for the masterpieces that signed the beginning of the house era, it's hard to say who has influenced us, it was a long process in which a lot of records from the Soul world until hip hop and funky of 70's and 80's, going until house records from the God Frankie Knuckles to Larry Levan and everyone between . All this captured our heart and made us like we are today. Step by step until the evolution of electronic music melting daily with our artistic subconscious give us input and creativity to the grooves and melodies we put into the studio and our tracks.
What was the first record you bought?
We don't remember which was the first record because i think we've bought 100 records at the same time when we went first time in a store in the 90's. but we can't forget 'homework' from Daft Punk (a record that included almost all of our music background with a innovative spirit and surely unmistakable french touch of daft punk).
Who would you like to work with?
Tell you right now only a name of all the djs that we estimate and with who we liked to play with is really insufficient but if you have at your disposal 5 pages of this magazine we could make a good list 🙂
What is your favourite Club?
Even here is hard to say one in particular, but for those which we know we think that DC10 of Ibiza is the club that could give us more emotions overall for the energy and spirit with whom the people go into the club and the openness to listening original and unreleased music.
BUY FROM BEATPORT HERE