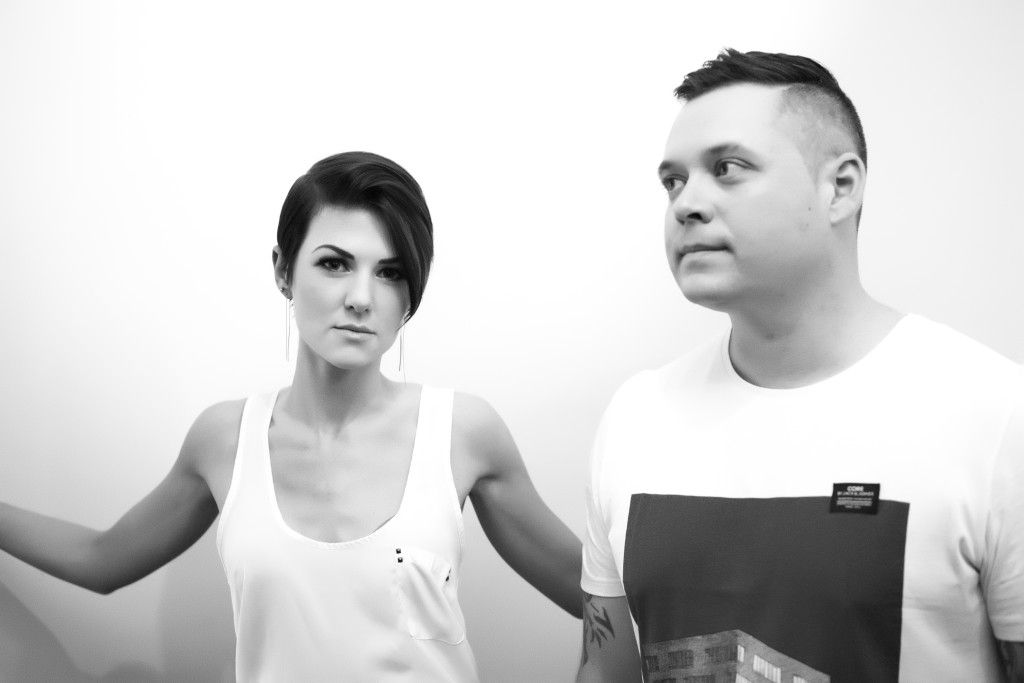 Behind The Scenes Of Senseless Live's 'Northerly Intentions
Canadian tandem Senseless Live have had a stellar 2015, closing off the year with a cracking release by the name of 'Northerly Intentions'. Hitting the shelves on the 21st of December, 2015, 'Northerly Intentions EP' is a remarkable three-track remix package, holding the works of stellar Canadian artists like: Better Living DJ's, Michelle C and Nada Deva, who put their twist on: 'Let Me Out', 'Matter No Matter' and 'Ricochet' respectively.
Senseless Live were very productive last year, putting their signatures on impressive productions like: 'Ricochet EP', 'Speak', 'Open Nature / Raw Hyde' and their eight-track wonder 'Intentions'. 'Northerly Intentions EP' has provided a perfect ending to 2016, offering a unique Nu-Disco and Deep House vibe, whilst showcasing some of the finest Canadian talent.
Whilst Senseless Live are now cooking up their next releases, we've decided to have a chat with them about their latest creation 'Northerly Intentions' and get a behind the scenes view of this EP.
Hey guys, thanks for talking to us. How are you today and what's going on in your world right now?
We are great, thanks! Our world has been pretty busy – mostly tied up in releases and working on new material.
You've recently released a new project by the name of 'Northerly Intentions'. How did this EP come about?
We thought it would be a great idea to have some local artists we love and respect remix some of our tracks from our original 'Intentions' album. The artists featured (Betterliving Dj's, Nada Deva, and Michelle C) share our home in the North Western Canadian hemisphere, thus being titled 'Northerly Intentions' – We could not be happier with the results.
How would you describe this EP in terms of sound and style?
This EP is defiantly a Nu Disco vibe with a touch of Deep House.
What got you inspired for this one?
Capital Heaven thought it would be a great idea to release a series of remix EP's from our 'Intention' album and 'Northerly Intentions' is the first of the series. These will lead up to the full remix LP 'Mixed Intentions' that we plan on releasing on July 4th of 2016. This will have been one year after the original album.
How long did it take to finalize this project?
This project took a few months to prepare. All the artist were busy with other projects and we needed some time to get all three tracks to the label.
Could you walk us through how you chose the remixers?
It was easy for us to choose since we are all friends in the Alberta Underground scene. Kim has known and admired Keith and Kurtis (Better Living Dj's) for years and I (John) have had the opportunity to DJ with them, they also have some great remixes out on my Label JG Records. We have got to know and greatly respect Nada Deva over the last couple of years performing at Astral Harvest. Nada Deva also have two album releases on JG Records. Whilst Michelle C is a well known and very talented DJ and producer from Calgary, AB.
This is part of a series of top-notch projects you had this year. How does it feel and what kind of other developments do you predict now?
Everything has been happening so fast and we work really hard in the studio and performing. It feels good that we have accomplished so much in just over a year and we look forward to keeping this train moving in the right direction.
'Northerly Intentions' was released by Capitol Heaven Records, which released some of your other projects as well – how did you spark a relationship with this label?
I (John) first collaborated with Framewerk (Capitol Heaven) the same year I met Kim. I heard their track 'Electric Religion' on satellite Radio and I had to reach out to them – they were impressed with my production and asked me to start working with their label Capital Heaven. Kim and I have since released almost all of our Senseless Live material through them – they are very talented and have been great to work with.
Where would you imagine these tracks being played?
These tracks can work most times of the day or night but we feel a summer beach setting would be perfect.
Describe 'Northerly Intentions' in one word.
Renewal
Why should people listen to 'Northerly Intentions'?
People should listen to this EP to get a taste of some really amazing Canadian talent! You will love what you hear – be sure to check out other releases by these artist available on Soundcloud or any online music store (Betterliving Dj's, Nada Deva, Michelle C).
https://soundcloud.com/betterlivingdjs
https://soundcloud.com/nadadevamusic
https://soundcloud.com/djmichellec
Do you have any projects in the pipeline for 2016?
We are very excited to have a new EP release on a Mexican label Cohesive early in 2016! We also recently have incorporated some live instrumentation into are live set and writing – we are thrilled with the new Senseless Live sound and can't wait to share it in upcoming releases this year.
Thanks a lot!
Available on Beatport
http://pro.beatport.com/release/northerly-intentions/1674048
Senseless Live Online
https://www.facebook.com/Senselesslive
https://twitter.com/SenselessLive
https://soundcloud.com/senseless-live