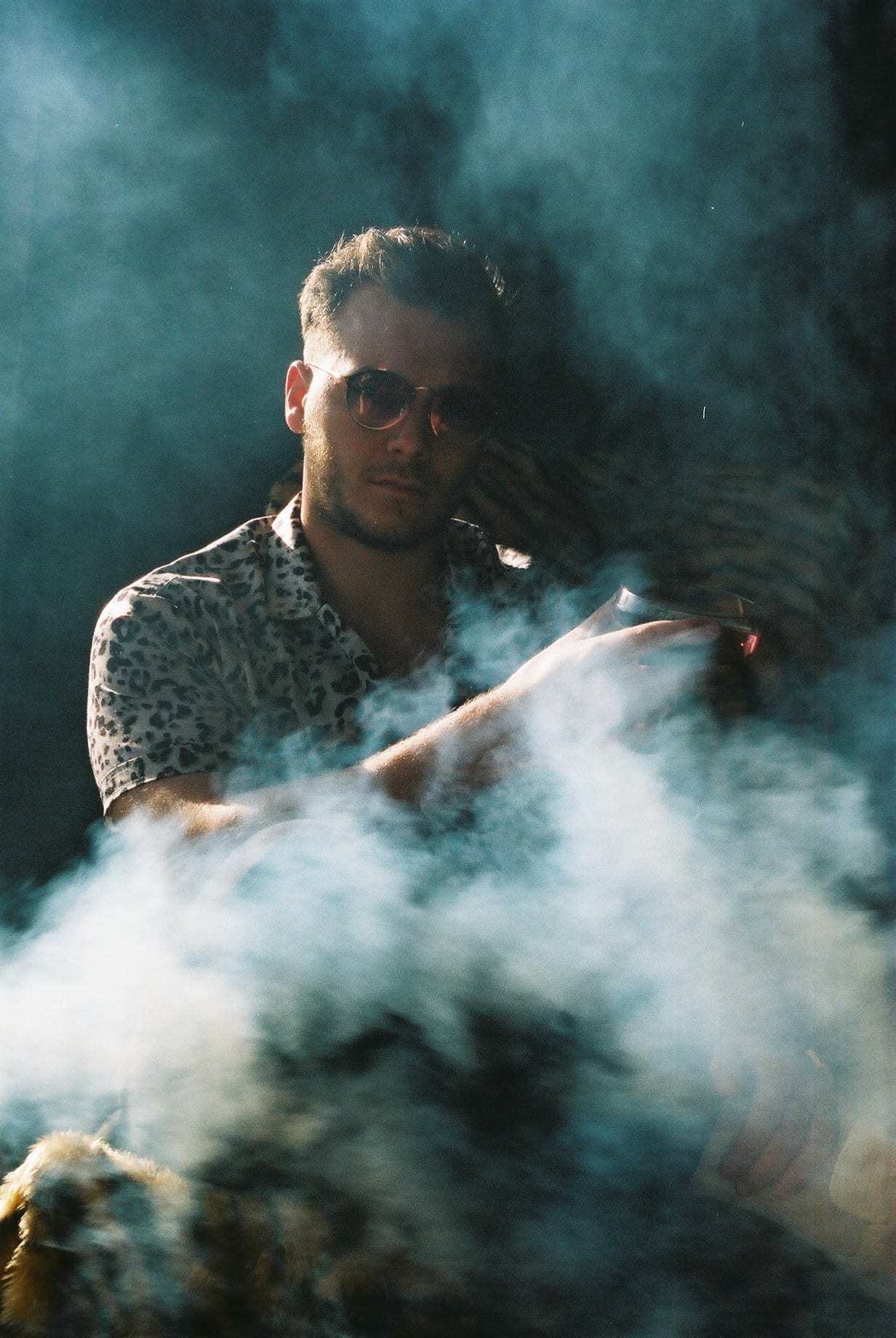 60 Seconds with Parx
Parx burst on to the scene in 2017 with his debut single 'Waiting On You', which received support from BBC Radio 1's Danny Howard among others. A year that also saw him clock up over 4 million streams on Spotify with 'Sunrise', a collab between Parx and Kattison that put him firmly on the global radar. 
He has since worked with the likes of Blonde, TCTS, Alan Walker, Mason, Tobtok, Oliver Nelson and more, becoming a sought after remixer as well as a creator of original tracks that receive continuously strong backing from some of the biggest DJs in dance music.
Off the back of his latest record – Finally – a rework of '90s classic by Ce Ce Peniston, we caught up with Alex Cramp AKA Parx for a brief chat about his journey so far, what made him re-vamp such a monumental dance track and lots more…
It's been a busy couple of years for you, with some great support across the industry. What has been your highlight so far?
Think for me the top highlight would be having Pete Tong say my name on Radio 1. He's such an iconic figure in the dance scene and with that amazing radio voice, it was amazing to have him say my name.
Your latest record – 'Finally' – What was the inspiration behind reworking a huge dance classic?
The original has always been one of my favourite tracks ever and found I was playing it in a lot of sets so thought I'd try my own.
Did you always have Perfect Havoc in mind for it?
Yeah of course. As soon as the demo was done it went straight to the guys. Love what they have released and they are great with releasing tracks so was a no brainer!
What other artists are filling up your personal listening playlists?
It varies, to be honest. I've got a very broad music taste but at the minute I'm listening a lot to Fred Falke, MJ Cole, The 1975 and Daft Punk.
Software vs. Hardware in the studio?
I'm all in the box when it comes to creating music as I work a bit on the road too so having it all software helps.
What do you do in your downtime to take care of yourself?
I love a good Netflix documentary, I'm awful with ready books so that's how I broaden my knowledge haha
When did you first start making music and why?
I went to Point Blank in London when I was 17 to study music production. The reason I wanted to get into music production and no joke was a live Tiesto DVD my mum bought me and my favourite track he played was Deadmau5 – Not Exactly. Sill gives me goosebumps when I listen to it!
In your opinion, what makes a dancefloor anthem?
I think its the 'Stadium Melody" All the best tracks have a very simple but effective hook that you can imagine a stadium doing. I.E Zombienation, One More Time & Pjanoo.
What is the most random thing on your rider?
Haha don't think I have one, Maybe a fresh cucumber for my Gin & Tonic…
If you could own the only copy in the world of one record, what would it be and why?
That's a very tricky one! I'm a sucker for 80's disco so would probably be George Benson – Give Me The Night.
Parx's 'Finally' is available now: https://fanlink.to/bW43
Perfect Havoc has now toppled the 100 million Spotify & Apple Music streams milestone with tracks from its roster of breaking talent such as Oliver Nelson, Tobtok, Mahalo, Eat More Cake, Karen Harding, Kokiri, and Joel Corry. The label has a highly tuned ear for both underground and mainstream hits, licensing to labels including Atlantic Records, Ministry of Sound, Polydor, Toolroom, Thrive and Astralwerks.
Perfect Havoc is also a dab hand in the club world, throwing pop-up parties around the globe in London, Norway, Sweden, LA/San Francisco, Paris and South Korea.
Follow Parx:
Follow Perfect Havoc:
www.facebook.com/perfecthavocmusic 
www.instagram.com/perfecthavoc 
www.soundcloud.com/perfecthavocmusic