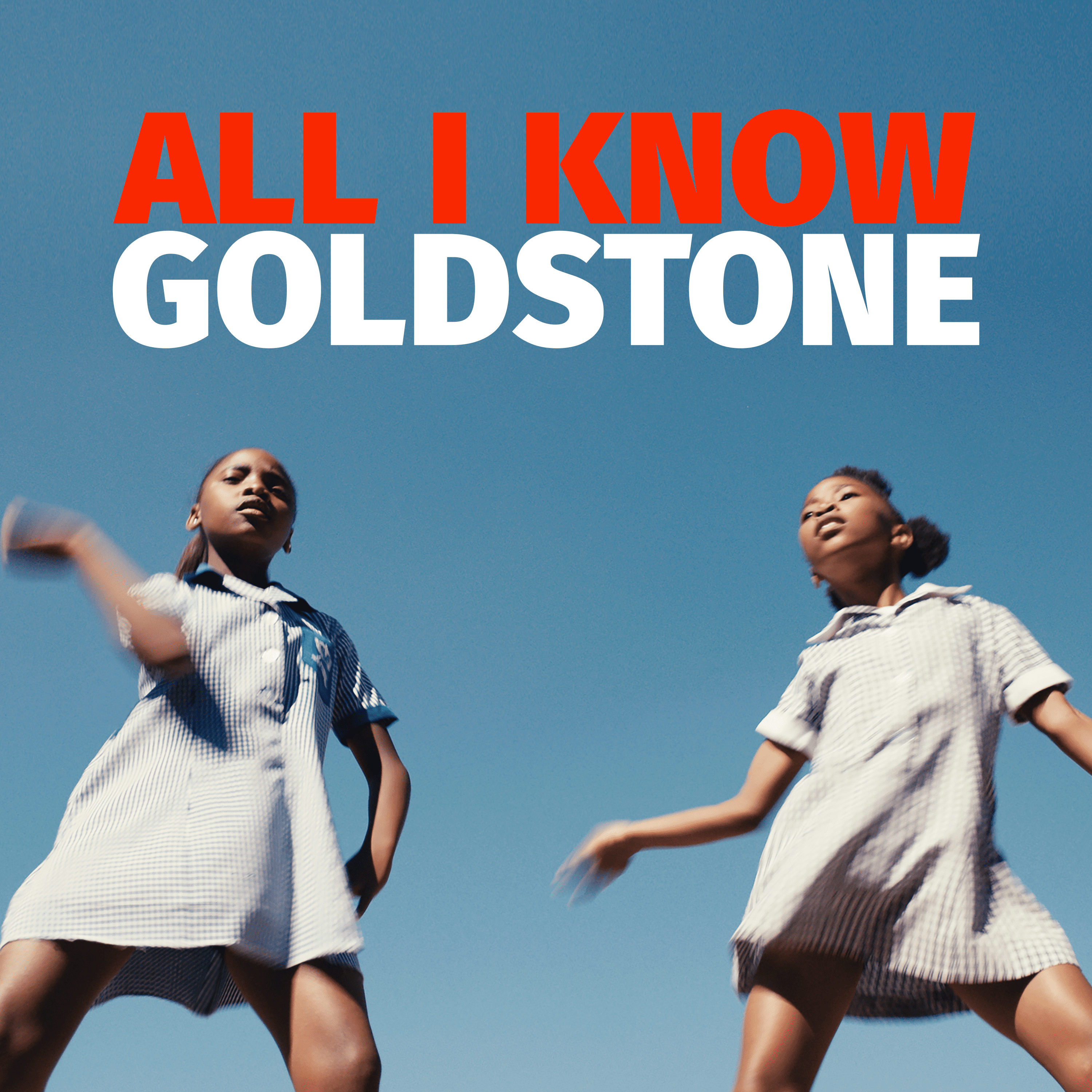 60 Seconds with… GoldStone
 On June 24, 2019, an enigmatic French production duo going by the name of GoldStone unveiled their debut single 'All I Know' to the world.
A three-minute disco-inspired vocal cut released on esteemed independent label Wagram Music, 'All I Know' was dropped alongside a sun-drenched, dance-filled music video shot in the township of Soweto, South Africa.
Racking up a staggering 150,000 views on YouTube in less than a week and with momentum continuing to build, the mysterious GoldStone now drop an extraordinary remix package to accompany their inaugural musical offering.
First up to the plate and it's none other than Ed Banger legend Thibaut Jean-Marie Michel Berland – aka Breakbot.
One of the most iconic artists to emerge from the French House circuit over the past two decades, Thibaut's remix is a characteristically funked-up interpretation of GoldStone's original, complete with whimsical piano riffs, cosmic synthesisers and those inimitable Breakbot vocals.
Speaking about the Breakbot Remix, GoldStone commented:
We've always admired Breakbot. His unique sense of aesthetics, his booming beats and his irresistible melodies make him an iconic figure of the French Touch. He is bringing to this remix the exact boost we were looking for!"
Last but by no means least, the second and final remix comes courtesy of up and coming Montpellier-basd producer Félix Toujas, otherwise known as French Size.
GoldStone – All I Know, including remixes from Breakbot and French Size is out now on Wagram Music. Listen to the full EP below.
We chatted to them earlier this week…
First up, what's the story behind GoldStone? Where are you from and how did you meet?
First, thanks a lot for your interest.
We are 2 French producers from Paris living in the same area in canal st Martin in the 10th arrondissement.
But we met in a music shop.
Where did the name come from?
The name come from a part of my name (Goldet) and also because we are fans of Keith Richards!
But we like the idea that GoldStone is like the earth in the universe and we have to take care of it in the best way as possible.
The earth is a treasure!
Tell us about your debut single 'All I Know'…
The melody came when we played a little groove on a ukulele!
You can hear it at the very beginning of the song.
Can you talk to us a bit about the creative process when you were in the studio?
Manu heard my demo and he was inspired to work on it.
He said that children's voices will be good on the chorus and he was right.
So most of the tracks coming from my studio and I went across the canal to record children's voices and a piano in Manu's studio.
What was the inspiration behind the video, and why did you choose Soweto as the location for the shoot?
It made sense to have children in the video because they played such a big part in the track. And then I remembered a flash I had few months ago front of a video of kids dancing gwara dance in Soweto, so we decided to go down that route.
Have you guys known eachother for a long time?
We know each other from about 5 years but we rapidly discover that we have a lot of friends in common.
Let's rewind for a moment. What are your earliest music memories?
For me my first live concert was Al Jarreau.I was 14 years old and I loved it.
Manu was a child when he heard "song of the key of life"!
The bible album!
How did your musical tastes develop as you got older?
I still love all the music I loved when I was younger and some of it is my musical dna.
Who or what have been your biggest musical influences in your career(s) so far?
I'm sorry but I'm not going to be very original at this question!
I can tell you that I was surprised my self to be so sad when James Brown die in 2005 on Christmas Day.
We both love Prince so much! Sly,Stevie, Al Green, Fela…
And white music too. Pop, rock and French songs!
'All I Know' was your debut single as GoldStone. Can we expect more of the same moving forwards in terms of your sound?
Yes we actually are working on new tracks to do a EP and a remix EP literally just got released!
What's the best piece of advice you've ever been given?
Joy for the children and the world will follow…
Any plans for the rest of 2019 that you can share with our readers?
We have just released an EP of 3 remixes and we are very proud to say that Breakbot did one of them!
Thanks so much for taking the time guys!
Thank you!