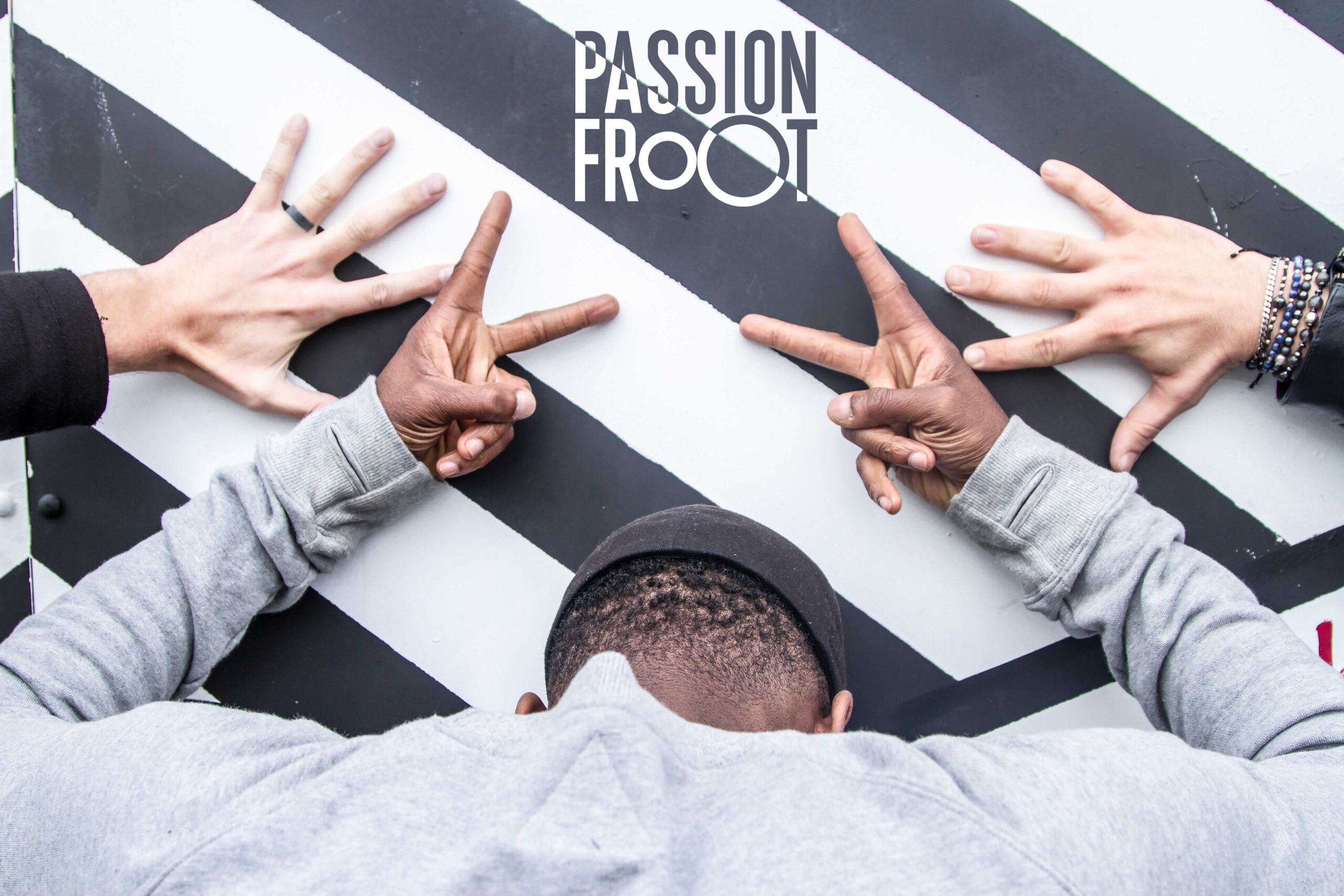 60 Seconds with… Passion Froot
Meet Passion Froot!The exciting male production and DJ trioof British, Italian and French heritage based in London. NamedPassion Froot because of theirsharedlove of cutting edgemusic and progressivenightlife, the project is adiverse melting pot of musical expression and inspiration.Having individually worked with everyone from Lil Jon to WSTRN to Sean Kingston to Lady Leshurr, played across London Clubs and done underground pirate, internet and commercial radio,Will, Robin and Mike originally bonded over music, vodka andtakingthepiss out ofeveryoneand everything -sometimes with the result of phones flying.
We chatted to them this week…
Hi guys! First of all, since your last release 'Alright Then,' what have you guys been up to?
There has been a lot of interest on the Room 4 One More track so we have been busy taking
interviews, doing DJ mixes for various radio stations, as well as putting out remixes from our Room 4 One More package, which is also hitting stations worldwide. We have been fortunate and grateful, to have had so many great names engaging with the records thus far, with support from the likes of Oliver Heldens, Dj Chuckie, Bart B More, Martin Solveig, Das Kapital to name just a few. Also we have been working on new music, which we are really excited about.
With there being three of you, what responsibilities do each of you take in Passion Froot? Do you all fit behind the decks at once or are you more of a studio team?
We all jam. Even though naturally, Robin's background comes from DJ'ing, Mike Writer/vibes/concept and Will the producer, we do it all together and all our personalities shine, it's defiantly a madhouse when we are behind the decks.
What are the highlights of Passion Froot's journey so far?
The journey has been mental with lots of support from all over globe, getting remixes in and actually catching other people listening to your music is fun (we've have heard it a couple of times in traffic from another car!).
One highlight was the first day we started working together creating our Room For One More beat. It was just pure good vibes and we knew this was going to be a great project.
In your past lives, you've worked with names like Lil Jon, WSTRN and Sean Kingston – have these people influenced the direction you're taking Passion Froot in at all?
Everything influences you at all levels so we would say yes, however the magic comes when you are just jamming and vibe-ing. With any team, we would imagine that being enthused and supportive of each others ideas etc, is a key factor in making the thing work, and realize it's potential.
If you had the chance to choose anyone, who would you like to team up with in the future?
There are so many and we think we all would have different answers but in no particular order Major Lazer, Sonny Fodera, Black Coffee, Pharrell, Damian Marley, Sia, Norah Jones.
It's always interesting to combine unexpected styles, and different perspectives, as the outcome if it works can be both interesting as well as groundbreaking. Working with 'new' upcoming talent, is always a great look too. It's an amazing thing to witness a so far undiscovered talent, come into a session, and do something which leaves you with a feeling like this person is going to be huge!
Your new track 'Room 4 One More' is out now with a HUGE package that features the likes of Bart b More and Das Kapital – when you hear these remixes, do you ever get a sense of "damn, we should have done that!"?
Nope! We have just been very grateful to all of the remixers for their willingness and enthusiasm in being prepared to bring their talents into the mix, and buying in to what it is we are doing with the Passion Froot project. It has been exciting to hear what they come up with and how they all differ from the song in it's original format.
We love the original to the bone, but the remixes are fantastic. Where can we expect to see Passion Froot in six months' time?
World domination!
But seriously, definitely gigging and actually putting together a Passion Froot show. We are full of characters and know that this will come out in the shows! However we simply love making music and being creative, so this is currently going on and we will be gearing up to the next release real soon.
We are defiantly amped about what's coming up, so come follow us and check out website and socials:
www.passionfrootmusic.co.uk
www.facebook.com/passionfrootmuic
www.instagram.com/passionfrootmusic
www.twitter.com/passionfrootUK