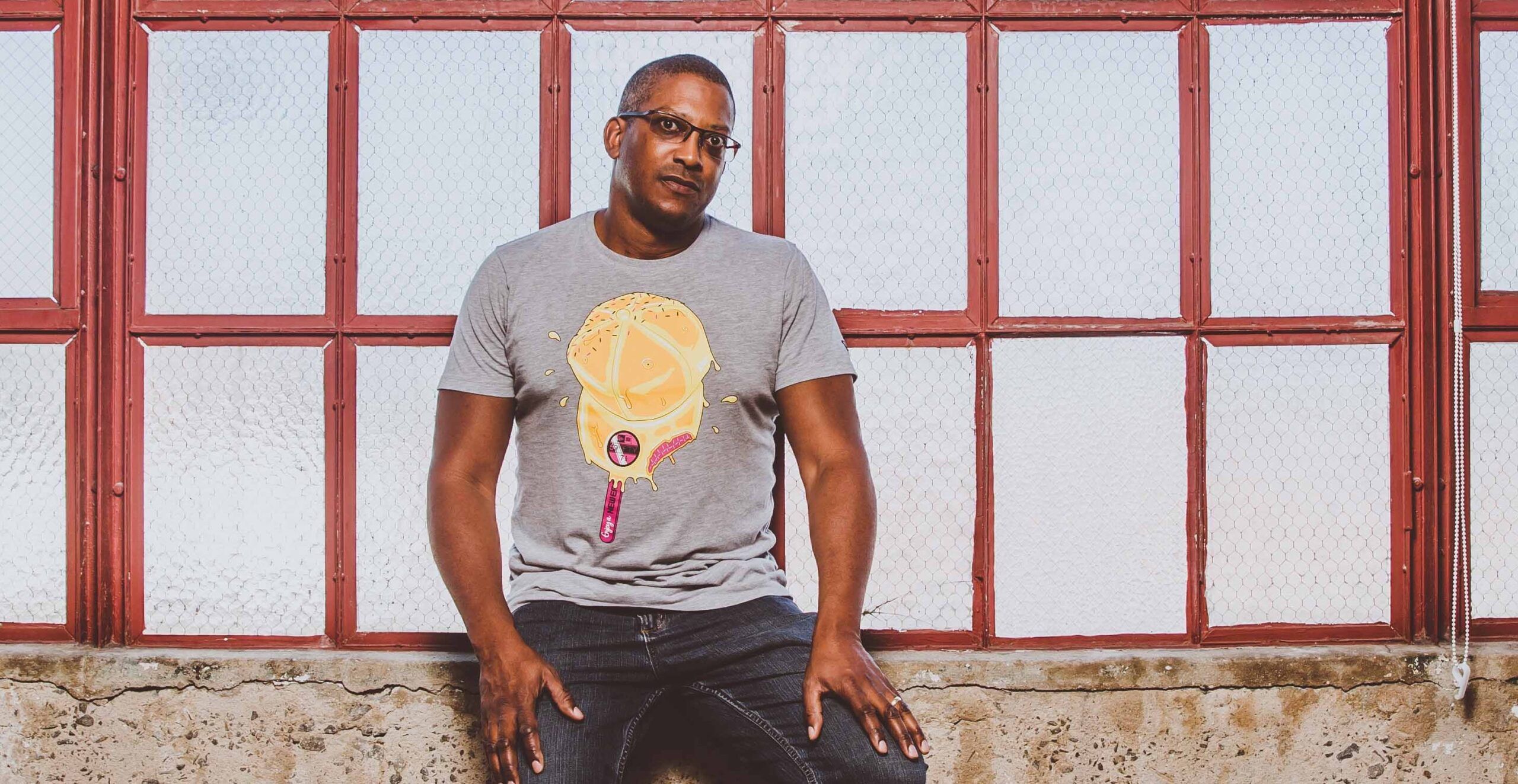 60 Seconds with Pat Bedeau
As Bedfunk label owner Pat Bedeau reaches the milestone of releasing his very first album, we grab 60 Seconds to find out more about the project..
Hi Pat, please let us a little about where you're from and how you first got into making dance music?
I live in Milton Keynes in the UK. I first got into the house music scene from the start about 1988, so it had to be house. I had friends who produced and used to go into their studios and watch what they were doing and got the buzz for it. I got my first studio set up which was PC based, but it was in 2009 when I got a Macbook and started taking it seriously. I had just come back from playing at WMC in Miami and would write poems and songs and then started collaborating with different people and learnt as much as I could. I have my own studio and also formed the Bedfunk label.
You were born in Grenada and now residing in the UK, what did you listen to growing up and has that had an impact on your sound today?
I suppose my earliest memories were West Indian family weddings, which would have a mix of Soul, R&B, Reggae, classics, Rare Grooves, Soca and Funk. A real mix. I was a big fan of Shalamar, Chic & Nile Rogers and loved all the pop stuff he made, before I knew he produced it. Also Howard Jones, I was always drawn to synth music growing up in the 80's. I think they all feature in my music from the drum programming to the chord progressions and basslines.
Describe your sound in 5 words…
Deep, soulful, vocal, house music.
What was your first release?
'Just Can't Wait' with Steve Gurley ft. Chanel
What was your breakthrough track?
'The Door Of No Return' which came out on DJ Spen's Quantize label, a lot of people like that one.
How do you think your sound has developed since then?
I think my sound has got tougher, jazzier and weightier.
You've just delivered your first album, tell us a little about who is involved and what we can expect to hear?
I worked with Ziggy Funk to sketch up the demo's. He is a multi instrumentalist, so was able to get a lot of music in the productions. The album features a mix of talented artists. Leon Dorrill, Nicky Prince, The Self Love Witch, Carrie Remington and Finn Peters for Sax. It's 10 brand new tracks ranging from soulful to late night instrumentals with feeling and there's also a bonus DJ mix for the listeners.
How long did it take to put together and what were your biggest learning curves in the process?
About 2 years, you need to collaborate with people you enjoy working with and also the best talent you can work with.
What's your favourite track from the album and why?
'Saxo' with Finn Peters, as it takes you on a real journey and the break down gets me every time. I think if you ask me the same question tomorrow you would get a different answer, to be honest I like them all for different reasons.
In a current singles driven market, what made you decide to release and album as opposed to several individual releases and how important is releasing a body of work as an album today for an artist personally speaking?
Great question, this was something I was aware of, but, thought that it was important for me to do an album. Even though a lot of people were saying just do EP's or singles, which was originally my plan. Everything just came together, so it was quite a natural process and I wanted a marker to say this is where I am now on my journey. I have come to place I am really happy with the music I am making. Very glad I did it rather than follow the trend, plus its getting some great feedback, so it makes me feel I have done the right thing.
What's your studio set up like?
I have my studio in my garage , which helps as I have two young girls aged 3 and 1, so a lot of late nights. I use a fully specked Macbook Pro laptop Dynaudio speakers and Native Instruments Komplett 6 sound card. I have a Nord lead (not used on the album) Bass guitar, electric guitar and acoustic guitar and a selection of percussion instruments. I use plugins as I travel a lot and a lot of my productions start when traveling as I tend to get inspired then and have the time.
And how do you typically go about writing a new track or song?
Usually I start with the beats and then get producer and friend Ziggy Funk in and we lay down some chords and build from there. I like to keep it loose and go with the vibe, that keeps it exciting. When writing a song, I will write the lyrics, usually in one go, then go back and edit, then re edit when I get a singer in to make it fit the music.
Who or what inspires your productions?
I get inspiration from many places, books, films, could be a line in a movie or even a conversation, sometimes I hear a phrase. Sometimes the songs start as poems as I have always written and used to write short stories when I was really young, so that has always stayed with me.
When it comes to your DJ sets, what can we expect to hear?
I always try to build a set, I think that is important. I am well known for having great tunes, so I try build sets that start soulful and gets progressively deeper and bumpier but still retaining that soulful vibe.
What are you current top 5 records?
Pat Bedeau – Saxo – Bedfunk
The Journeymen – Levels – Large Music
Sy Sez – With You – Soul Heaven
Atjazz – Out Of The Ordinary – Nulu Records
Pat Bedeau – Work It Out – Bedfunk
Who was the last DJ you saw playing and where?
It was Andrew Ashong doing a live show in Milton Keynes, it was really good show. I had not heard of him before, so a great find, really funky and he improvised a lot which was cool and inspiring.
What do you like to listen to when you're not in work mode?
I have been listening to a lot of Jazz lately as I really gravitate to the chords and progressions and want to learn from the greats. It's like relaxing homework.
What else should we be looking out for from you in the next few months?
A double CD of the album is coming and I have a remix I have done for Keyjam ft. Terry Harris, called 'Daimonds' which is really soulful and will be the next release on Bedfunk. There's also something a bit deeper on Four Four Soul, I've made a remix for Casa Devi called 'Night' featuring Nicky Prince.
Finally, what are your goals for 2019?
I am going to make an EP with one of the top Jazz trumpet players from Prague in the Czech republic .Prague has a great house scene so I will be over there playing for some of the summer. I have been in the studio a lot too, so there is a ton of stuff on the way.
'From The Mind Of' album is out now on Bedfunk
https://www.traxsource.com/title/1114171/from-the-mind-of