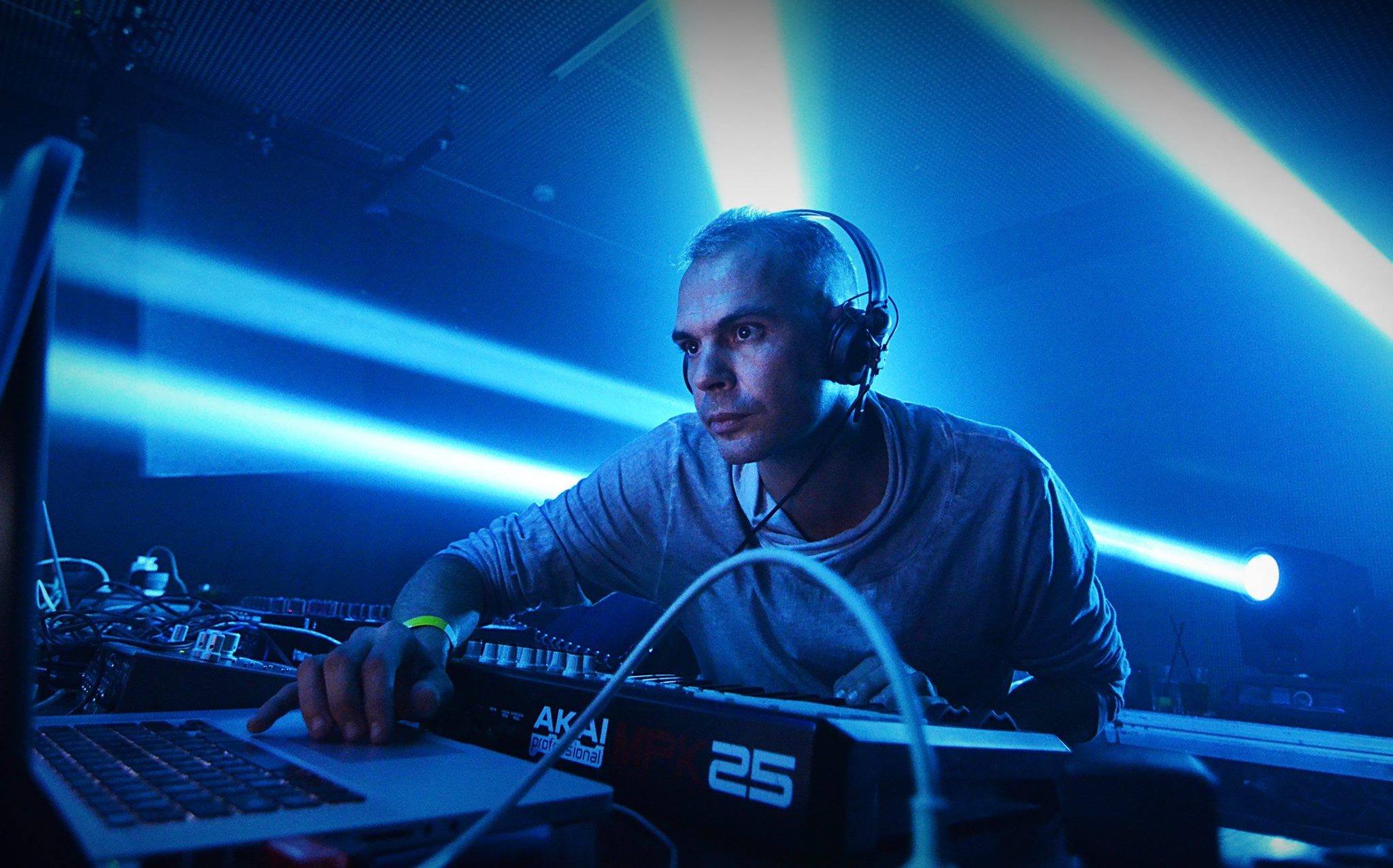 60 Seconds with…. Pellon
As producers go, they don't come more experienced as Sergio Pellon. As one half of successful duo Monkey Brothers, the Spaniard has toured the world and released on several outstanding labels including Papa Records, Human Resources, Catalytic and his own imprint, Parallel to name a few.
Now taking time to focus on his own personal sound, Pellon has just released Searching Voices, an eight-track project with an experimental, ambient apoproach that's been enjoying support from Joris Voorn, Maceo Plex, Sossa, Gunther and Sasha amongst many others.
Following it's release, we caught up with Sergio to find out more about the idea's behind the project, his production methods, favourite places to play and what's in store for the rest of the year.
Hey Sergio, thanks for taking the time to talk with us. You're coming off the back of a promising 2016 with your Label Parallel and new project Pellon, looking back how would you sum it up?
Hello, it was a really exciting year. Many things going on, but for me the most important was releasing under Pellon. I was thinking about creating this alias for three years, to make music I cannot release under Monkey Brothers name. So I am really happy about this.
With your breakthrough Pellon project 'Searching Voices' newly released, can you tell us a bit about the inspiration behind the release? What's the reaction been like so far?
Searching Voices its really personal project. A full album. The inspiration came from my trips around the world. I was sampling vocals in different environments and I used all these samples in the studio to compose a full album.
The album appears to take influence from a variety of sounds, but has a decidedly downtempo, relaxed tone. Is this direction one you've been looking to take your productions in to for some time?
With PELLON, I don't want to have only one direction. My reason for creating this project is to feel free in the creative process. I want to use all my experiences and background to compose interesting music. Some of it more for the dance floor, some of it more for listening. I´m really not interested in closing myself in some kind of a sound prison. I´m working already on a new release, the second part of ¨Searching Voices¨, this time using only my voice. We will see what comes next!!
Can you tell us a bit more about Parallel and your future plans for the label? How important is it to you to make sure the music it represents stands out?
Parallel is going well. I think after 3 years working of on it, I´ve found the sound that I really like. Now we have a really nice EP from DOVIM coming and after, a wonderful EP from Stevie R, another from Koyla. I have already prepared the next 5 releases. I'm not looking for sales, only to release great music. And more importantly is to work with artists that connect with me, not only in music creation, but also in an understanding of life.
You've been in the music industry for almost two decades; can you describe your production set-up, the process of creation and how it's evolved over the years?
I work in my studio at home. I try to combine analogue sound with digital. I always work with Logic Audio, I feel confortable working with this sequencer. Of course in the last 20 years there has been a big evolution in Sound production. Now you have more tools to use to create. Before I was working with a Roland TR, my AKAI MPC 2000. I was using that machine to create 90% of my sound. Big job!!! But the most important thing is not what you use, it is how you use it to achieve your idea. If you don't have an idea it doesn´t matter what you use.
You're known mainly for your work as one half of the Monkey Brothers, what are the pro's and con's of producing with a partner and more significantly, a family member?
I really prefer to talk about PELLON project. But to work with your brother is very beautiful when your ideas are going in the same direction. Anyways it is not a big change for me, because my brother was not taking care of Monkey Brothers music creation.
What are your thoughts on the overall club scene now, as opposed to earlier in your career?
I think now is not the best moment for the club scene. Of course there are good clubs, good parties. But in general we have lost the way with the main idea; the music. Many people just go to parties because it is cool, without really being interested in the music, they don't even know who is playing. Also, promoters look for really well known names. They think that if you have a big name, you will have a more profitable party, and you will make money. But in my ideal, a club is more than popular names. It must be a space where everything has a meaning. Also the law is very hard now with the clubs, too many limitations. I understand it is not easy. And when somebody tries to make something different there are always problems, so the people that have tried have gotten tired and given up. Anyways I believe that they will change for the better.
Significantly, can you give us some insight into your fondest memories in your career so far?
Wow!! can you imagine how many stories I have from over these 20 years? i think I have even forgotten the funny ones!!I will always remember the first time I was traveling outside of Spain and I don't know how but i got on a different flight and arrived to the wrong city, very excited about my first international gig. I was looking for somebody waiting for me at the airport with my name on a sign, and nobody was there. I called the promoter, and he replied that he was waiting for me by the main exit. And I replied, ¨Man! I cannot see you." At that moment I saw in big letters WELCOME TO MUNICH!! Fuck! My gig is in Berlin. Bad luck! It is already 23:45h pm, there are no flights to BERLIN! I was so disappointed! How can this happen!! Anyways, I stayed in Munich and met a wonderful person, and had a great time that night.
Away from the music, what do you like to do in your spare time?
I think, like everybody, I enjoy spending time with my family, with friends, traveling, and enjoying good restaurants.
Lastly, what are your goals for the year ahead?
I am hoping this will be a great year. I´m excited to see how this release goes and to concentrate on the next one and also on the Monkey Brothers new EP that is almost ready. And of course, I will focus in Parallel showcases. It´s time to make more showcases.
Searching Voices is available to purchase here.