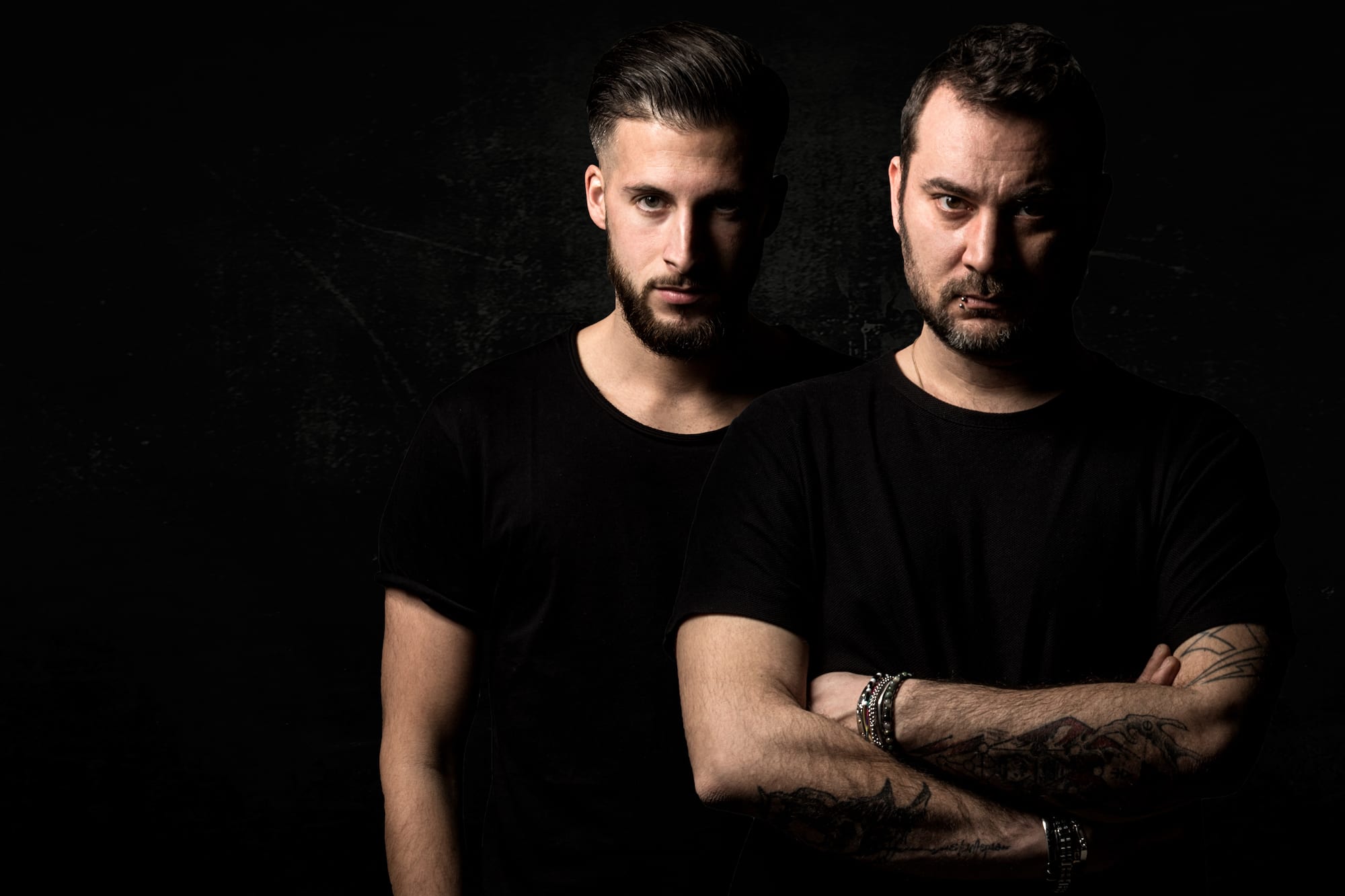 60 Seconds with POLS
POLS are one of the hottest techno duo's to rumble out of Italy in recent times. As they return to the Frequenza stable with their potent 'Arcanite' EP., we grab 60 Seconds with the duo 
Hi Guys, for those don't know you, please tell us a little about yourselves, where you're from and how you first got into making dance music?
Ciao! Thank you for having us here! It's a pleasure to speak with you! The story behind POLS is we are an Italian duo based close to Venice (at the moment) in Conegliano. We have known each other for a long time, long before we ever had any idea about collaborating together. We were involved in different projects and one day we said, "why don't we do something together?". In the beginning it was a challenge to try to mix our different styles, backgrounds and experiences. In time it became our full time "job" and it's nice when we cross roads together in an unexpected mode!
Who are your biggest influences?
As we said before, we came from different backgrounds, so there are a lot that we can name from Rock n'Roll and Hard Techno, but also including French Touch, Electro and Trance, so it's better not to say anyone in particular.
Describe your sound in 5 words…
Dynamic – Powerful – Electronic – Melodic – Techno
Who or what inspires your productions?
We love the studio life, so we spend a lot of time working and jamming together there. Then we try to find a good vibe and make it into a track.
Your new single 'Arcanite' is just out, featuring remixes from Ramon Tapia and Frequenza label boss Nihil Young, what's the inspiration behind the release and what can we expect to hear on the package?
We tell you a secret: the lead on the break down was made using the voice from a viral video… This was actually a challenge we accepted from a friend of ours! Then we showed it to Nihil Young who signed it delivered a great remix. The Ramon Tapia remix is the icing on the cake of this release, so you can expect to indulge in almost half an hour of massive and powerful techno music!
You've had quite a few releases on Frequenza to date including '7 Sisters', 'Lost In Berlin' and 'Mauer', among others, tell us about your relationship with Nihil Young and how you linked up?
Nihil is really our brother, we share a room in Karma Studios, and our studio is close to Nihil's studio as well, we have collaborated for a long time with him, and also we have some fresh tracks coming featuring him as well.
Have you any plans to make a POLS album?
In the middle of 2020 we are looking to drop a 10 track album, where we are gonna be crossing the entire techno genre, 360°, to show our complete sound.
What's your studio set up like and what piece of kit is essential to the POLS sound?
We use a lot of real synths in our music and we like to play them live and record directly when producing. In our studio we can't live without our Moog Sub37, the Korg Electribe Drum Machine, and our awesome Roland TR-909.
When In the studio, do you have any rituals or bad studio habits?
We like to use incense the studio and light Bursera Gravolens. It is a stick of wood from South America that you burn before you begin or to meditate. We don't have many bad habits, but sometimes one of us smokes a joint inside the studio and that makes the other one crazy (you will never know who 🙂 ).
What's been your biggest success and your biggest learning curve so far?
Other than awesome gigs and awesome releases, which is of course our biggest and most important goal, we are actually most proud of the fact that we are always professional. We stay humble and are always nice to other people, no matter who they are, so we see the results are finally coming! We always believe in karma.
Where has been your favourite DJ gig so far and where would you most love to play in the future?
We are forever grateful to be a part of the Anomalie Happening, the big opening of Anomalie Art Club with our friends club in Berlin, it was amazing! As techno producers of course, we would love and hope to play in the future inside the Berghain temple, it is nice to know though that some of our tunes have already been played there, so who knows…
Which in your opinion are the best techno clubs on the Italian scene?
The Italian club scene is pretty much f**ked up at the moment, they are closing every year several clubs around the nation and at the moment there are really, on a few that survive. This means that there are only a few spots which are occupied by super mega famous djs and that means less chances for upcoming artists. But in our opinion, Il Muretto, Bolgia, Tenax, along with a few others are still pushing the best techno sound around in Italy.
What do you like to listen to when you're not in work mode?
We both like Rock n' Roll music, but pretty much we like the songs more than the genre.
Who are your current top 5 producers?
Concerning the techno scene we really love Pan-Pot, 2pole, Frankyeffe, Veerus and Thomas Schumacher.
Finally, what else should we be looking out for from you in the next few months?
We like to think we have a lot of meth cooking! We recently signed with new management and booking agents. We are also looking at potentially going on our first North American tour with Nihil Young. We also have some new tracks coming soon with some really respected artist worldwide. Stay tuned!
POLS 'Arcanite' is out now on Frequenza Records.