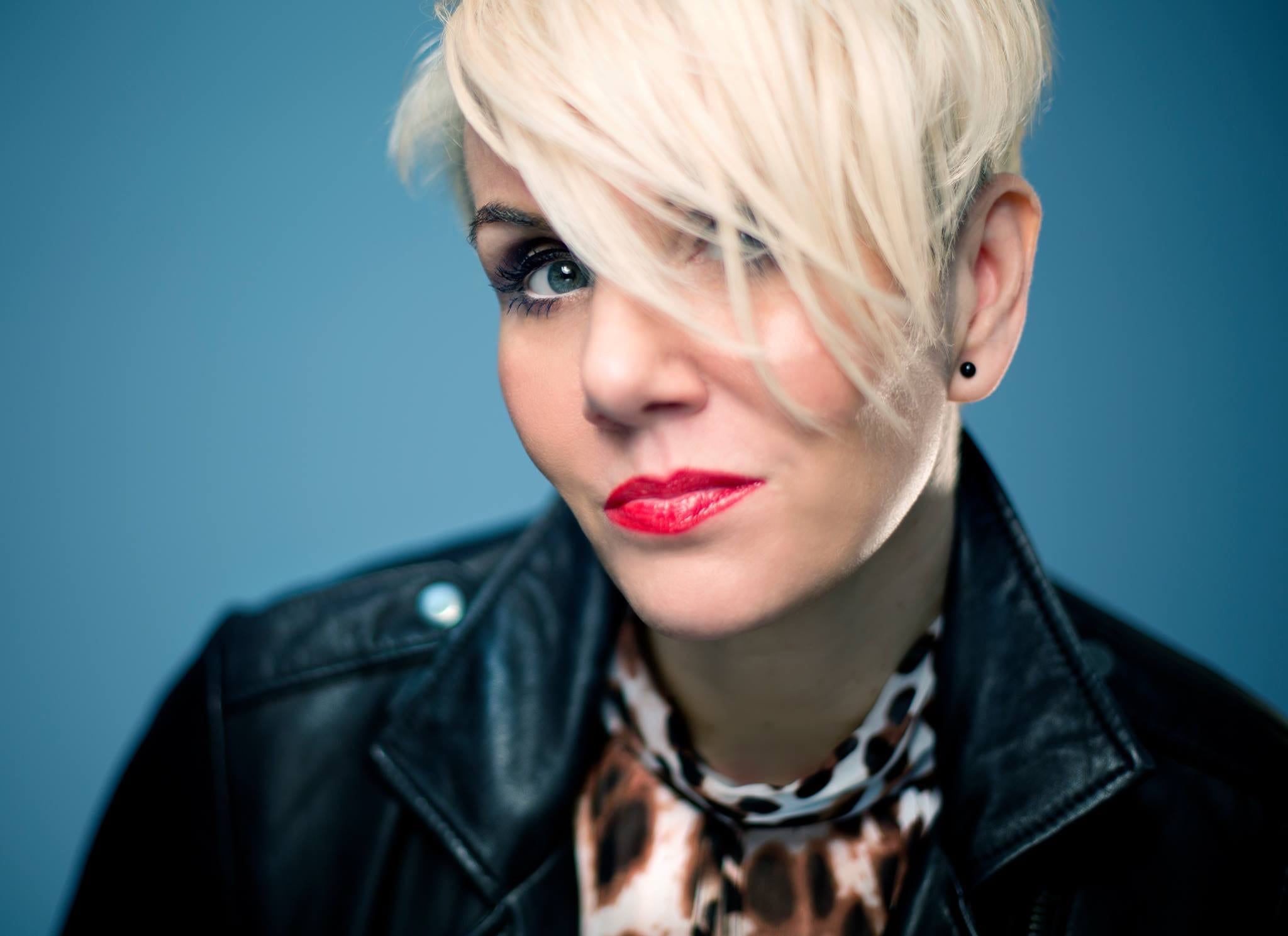 60 Seconds with Rachael Calladine
Rachael Calladine is a well-known face on the UK jazz and soul scene. A regular performer, with her own band at all of the top London venues, she has been celebrated as one of the UK's top jazz and soul vocalists. She is also known with Hip Hop/Jazz fans as the ex-lead vocalist with London's Us3 band, with whom she toured Europe extensively, performing regularly alongside artists such as Jamiroquai, The Brand New Heavies, Incognito, Amy Winehouse and Joss Stone. Rachael currently works with numerous labels around the globe, including Tony Records, Liquid Deep and Major Underground, we grab 60 Seconds with her as she releases her new single 'Don't Walk Away'.
Hi Rachael, for those don't know you, please tell us a little about yourself, where you're from and how you first got into singing?
I'm a jazz singer from the uk but based out of London, I began over 30 years ago and I'm still going strong
Who are your biggest influences?
All music influences me, I love jazz, Brazilian jazz, soul, funk.. anything that strikes a chord in me
Describe your sound in 5 words…
Soulful with a hint of Jazz.
What was your first release?
My original track LALALI on Gilles Peterson's album Worldwide Vol 2 in 2000, which was also my breakthrough track.
How do you think your sound has developed since then
Well, I hope I'm a better singer and writer, but I'm still rooted in the same sound I think.
Who or what inspires your songs?
Life, ups and downs, sunshine, rain, smiling, crying and loving.
You've just released your new single, which is a cover version Jade's 1992 R&B classic, 'Don't Walk Away', what made you choose this single to cover and are you happy with the results?
I've always loved the track, I'm happy with my vocals but Jade were amazing, so I just did my own thing instead of trying to recreate their vibe.. I'm happy with it.
The song features mixes from Italian producers Paul Adam, MLMC and Aerobatik, what did they bring to the table?
Paul Adam is just awesome, classic house! MLMC bring the authentic Italian vibes and Aerobatik have such a great sound everything they do is fantastic
You also used to be the lead singer in the famous Jazz / Hip Hop band Us3, what was your personal highlight with them?
Iy has to be touring Europe, living on a bus for weeks and drinking Creme De Menthe (don't ask haha! )
You've performed alongside artists such as Jamiroquai, The Brand New Heavies, Incognito, Amy Winehouse and Joss Stone, what has been your favourite performance so far in your career?
My first week long residency at Ronnie Scotts Jazz Club in London in 2002 with my own band.
Have you any plans for a new album at all?
When In the studio, do you have any rituals or bad habits?
Eating too much chocolate and drinking a lot of tea!!
Who are your top 5 vocalists and who would you most like to sing a duet with?
Michael Jackson, Luther Vandross, Barbara Streisand, George Benson and Whitney… all of them!!
What precious piece of advice would you give to budding singers looking to break into the scene?
Find your own sound and don't try to copy anyone else, keep working and treat it like a job, look after your voice and enjoy yourself!
What do you like to listen to when you're not in work mode?
What else should we be looking out for from you in the next few months?
There's some more great stuff coming on Major Underground, I'm loving working with the label boss Maurizio Clemente! xx
'Don't Walk Away' is out now on Major Underground.