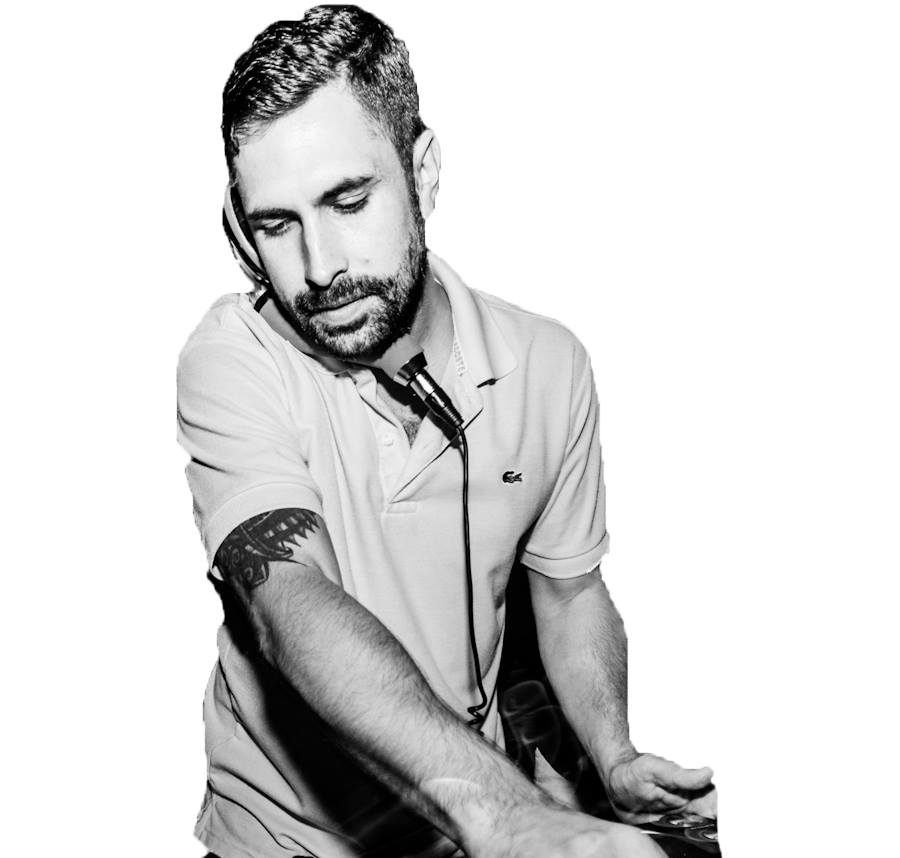 60 Seconds with… Radio Rental
Radio Rental is A DJ/Producer who is often looking to recreate himself and evolve with the times. His new release on Zulu Records 'Alright Now' is the perfect summer anthem, so we caught up with the man to find out what's what…
How are you, what's good, what's bad?
The good is that I have just returned to the UK for the summer from living in Asia for 4 years. So much needed time spent with family and friends, going to some festivals, spinning in Ibiza and then over to the States in September, nice busy summer ahead!
The bad, I had my 2 small toes broken in a motorbike accident last week in Thailand, nothing will stop me from dancing and performing though, pain killers and a limp at the ready.
What is an average week in your life like? Do you have much routine? Do you do normal stuff?
Away from music to keep sane.. gym, relationships, walking a dog, playing football or…? I do normal stuff during my weekdays and when I have time off over the weekend. I'm not much of a gym buff to be honest, I do like going to the cinema, reading about mainly geeky music tech stuff, but of course writing beats as and when I can is my routine, after all it's my favourite thing to do, even if I do have love handles hehehe
How do you feel about making most of your money from gigs? Is that OK or might you rather just make music, or at least a bit of both? How do you feel about how music has been devalued in that way?
Yes the digital era has seen the demise of vinyl really and even there's still a lot of pirating of mp3's etc going on very tough market to earn from music alone these days. I think you need both to get by now, this is the business we live in these days. Even your superstar rock stars only really make there money from the gigs rather than the record sales. I am also an engineer so I do make some money from the studio but again, not as much as could be earned back in the day though!
Do you play different music in summer? Happier, cheerier stuff maybe?
I do tend to lean more towards nice vocals, quirky hooks and hands in the air leads during the summer months. Day parties have that extra special vibe about them especially here in London.
How did you hook up with Zulu? What is it like working with them?
Actually my roots go way back with My Digital Enemy from playing a different style of music under different names back in the naughties we have many same friends etc. I recently met them in Kuala Lumpur where I was living for a year and spun along side them, played the track and they picked it up for the label, just like that, fresh from the dance floor.
Tell us about your new EP – where and when was it written and does that affect the music you write?
It was written in my home studio in KL, I was living in the heart of the city, with a view of the famous Patronas Towers, which was always inspiring.
What gear did you use – are you a hardware or software fan and why?
I mainly use outboard stuff both analog and virtual analog for my tracks, simply because I just prefer the hands on approach then clicking a mouse, I use Ableton & Logic Pro to record and arrange, I use plugins to colour and effect the sounds. My main kit lists is as follows Macbook Pro, Adam A7X Monitors, Machine Studio, Access Virus TI, Roland System 1, Roland TR-8, Roland TB-3, Korg MS-20 and Korg Volca's
What is next for you, what else have you got coming up?
I have an EP coming out on Pukka Up Records at the end of August and also playing on one of their boat parties in August. I will then be going to the US, will be my first time there and I'll be playing in New York and Philadelphia.
What is your ideal Sunday – an after party or a special family day?
Hahahah definitely an after party! I even used to go to bed early on a Saturday just to get up early and rave all day Sunday, why not, you got to work tomorrow it's your last chance to dance!!!!
Radio Rental's ep 'Alright Now' is out on Zulu Records