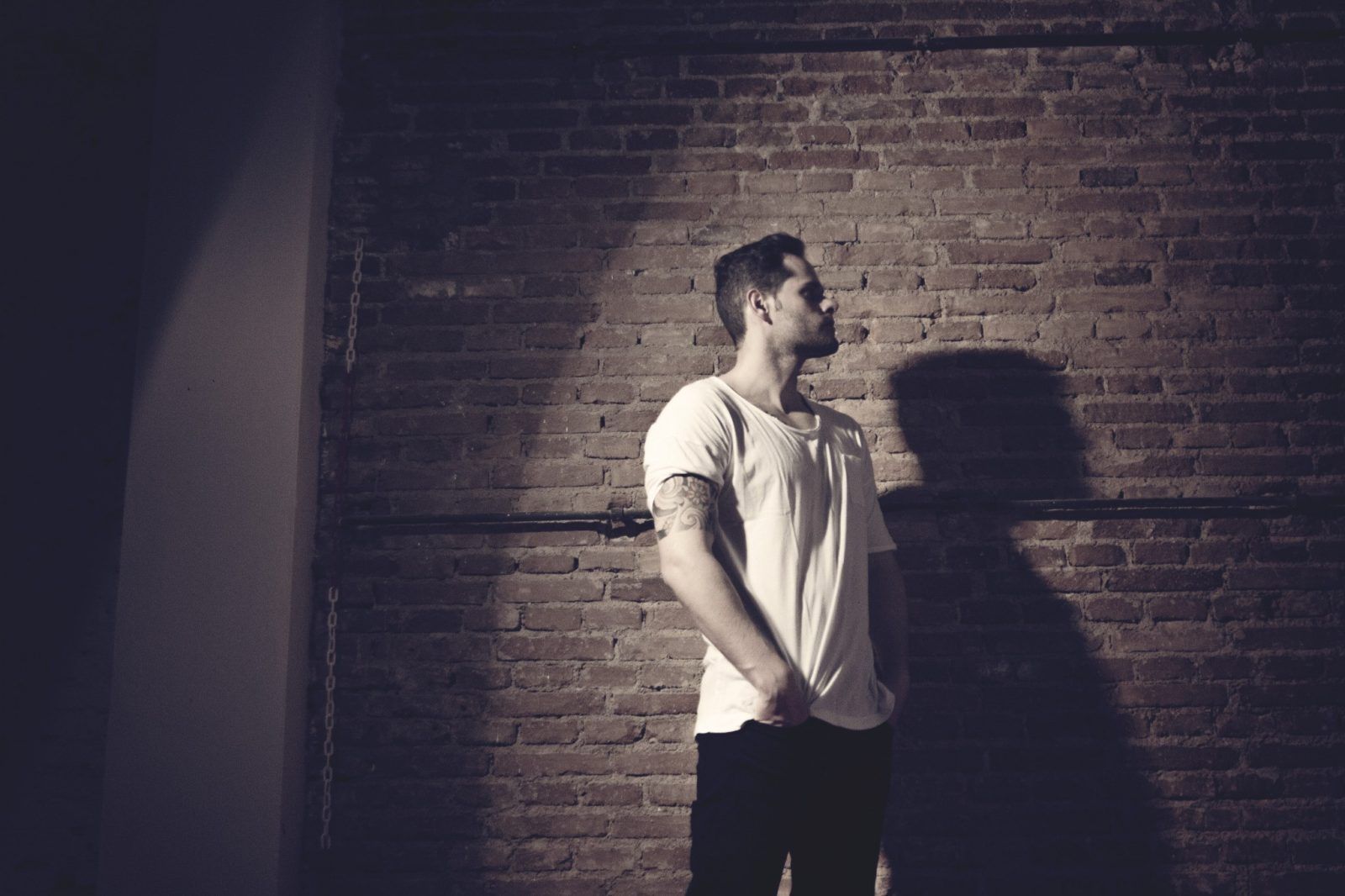 60 Seconds With.. Ramiro Lopez
Ramiro Lopez is one of Spain's most talented emerging DJ/producers so we caught up with him to talk about his exciting debut EP release on Carl Cox and Jon Rundel's seminal label Intec, remixing Moby and much much more…

You are making your debut on Carl Cox and Jon Rundell's seminal Intec imprint this week with your amazing 'Backtrip' EP. Please tell us some more about the release and how you went about creating the tracks?

Yes! I'm so excited about that. The EP has 3 tracks: 'Backtrip', 'This and That' and 'Polenta'. All of them with a techno flavour and designed for maximum impact on the dancefloor. I've been playing them out for a while now and have always had amazing feedback. I'm now really looping forward to having them released.

Did you always have Intec in mind as a label to target when creating the EP?

Yes, Intec is one of my favourite labels and I deeply admire Carl and Jon so it has been very much a priority. I feel can really identify with the label. I made the EP and after I tested them out and had good feedback, I sent them to Jon. Thankfully Carl and himself love them as well.

What other Intec releases have made it into your DJ sets previously?

Actually, I'vebeen playing almost every release! Specially love:
Harvey McKay – Something Good
Mattew Jay – Nightllife in Brooking
Nicole Moudaber – One day later
Dosem – Avanta
But I'm playing many others.

We know you had a very busy summer period that included a residency at Booom! in Ibiza with Coyu's notable Suara music brand. How was it for you and what were your highlights of the season?

This summer, was the first year Suara did a weekly party in Ibiza and it was amazing! The response from the people was great even with the handicap of being a new party at kind of anew club. One of the better moments for me was the opening party when the club was full packed and many friends and family came to give us a good welcome to the Island. I'm so happy and proud of being part of this and to be one of the Kitties DJ residents. Meeow!

We know you recently remixed Moby & Skylar Grey's very beautiful 'The Last Day' alongside Coyu. What is your approach to remixing and who would you most like to remix?

I don't usually do many remixes and when I decide to do it,it has to be something special and that one obviously was. I try to take the parts from the track that I feel the most and do something that sounds like me.
Carl Cox and Adam Beyer for example, are two of my idols and it would be superb for me to have the chance to remix them.

What is your killer weapon in the studio at the moment and why ?
I don't actually use too many tools to produce. I can say Logic is my favourite DAW. 'NI' and 'Waves' Plug-ins are the plug-ins I work with the most. Specially Massive, absynth and Reaktor, they all sound amazing.

What artists inspired you to become a DJ/producer and who inspires you now?

I started DJing years before producing. I think the first artist I saw who impressed me was Cristian Varela. Also 'Luismi & Luismi' who were the resident DJ's of a famous club in my area: Family Club. And…I'll never forget when I saw Carl Cox for the first time behind the decks.

Nowadays there are lot of artists that inspiring me. Some of my favourites are Adam Beyer, Sam Paganini, Harvey McKay, Gay Beck, Coyu, Alan Fitzpatrick, Dubspeeka….

What was the first record you ever bought?

Non Electronic music: Guns'n Roses – 'Use your Imagination II '
Electronic music: Richie Hawtin – 'Minus Orange'

What's it been like to represent your home country of Spain with your productions and career so far?

There are many successful and respected spanish artists in the electronic scene right now and I'm always happy when I see them doing well. I'm proud to be spanish and feel grateful whenever I have the chance to play in other countries and see how my music is received around the world.

Looking forward, what else do you have coming up gigs and releases wise?
I have a lot of cool gigs coming up and my agents are working on a lot more so I think I'll have a busy end to 2014.
Regarding releases, apart of the Intec one, I have another EP confirmed to be released on Terminal M alongside Arjun Vagale and there area lot more productions on the way. I'd like to keep working closely with Suara and Intec and have 2 or 3 more specific goals which I'm focus on.