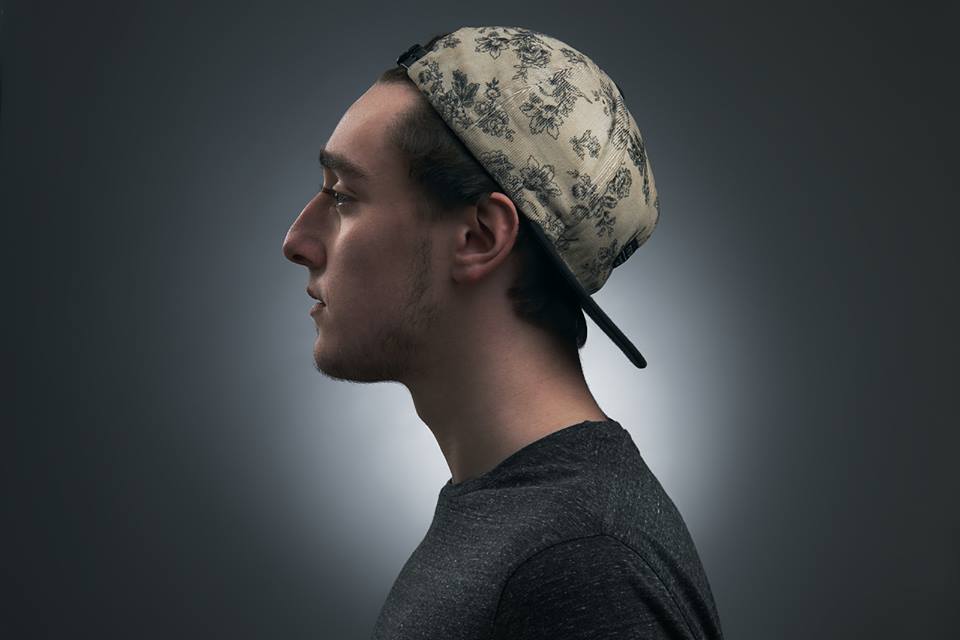 60 Seconds with… Raphael Hofman
Raphael Hofman is a bright young up and coming dj/producer living in Berlin who is causing people to take notice lots recently with his beautiful rhythmic signature sound. With a recent release 'Susurrus' just out on Jeudi Records and already reaching number 15 in the Beatport Chart, we sat down with him to discuss his relationship with Jeudi and how he is finding his rise to stardom…
How has summer been so far – is it your fav time of year?

This summer has been very beautiful, inspiring and successful so far. Each season has its lovely characteristics, but summer is truly great.

What are the best and worst bits about being a DJ and producer? In your career so far, what are the key lessons you have learnt? What mistakes have you made, what do you know now you wish you had known when you started out?

Being a DJ/producer of course has its pros and cons. The power to make people happy with your music is one of the greatest things I ever witnessed. That you can positively influence the night or even make it perfect. The only negative aspects are lonely stays during gigs out of town and hangovers. I wouldn't say that I made mistakes. I just had to learn a lot by time, to evolve, to find my style. Focus and reflection. Staying close and true to yourself is the most important thing. Believe in yourself, your work.

Is it hard to keep coming up with new sounds when in the studio now you have been at this a while? Are you as keen in the studio and DJ booth as ever, or do you have to resit this becoming 'a job' as it were? Is that harder than people might think?

I guess every musician has his ups and downs, but since my very first release I'm highly focused. Each free minute is invested into production. Besides work for university, nightshifts and weekends are filled with making music. Intensifying my technical output. Coming up with new stuff is basically not the problem, but in my opinion Tracks need their time to evolve. So breaks are essential sometimes.

How did you hook up with Jeudi? What is it like working with them?

We got in touch one year ago, after I sent my demo to Jeudi, at their labelnight at Ritter Butzke. They invited me to their label dinner and I spent the whole night partying with the crew. The next day we exchanged some mails and 3-4 weeks later it all started. Jeudi stands for honest and caring people, solidarity and good vibes. I really like working with them!

Tell us about the EP you have with them – did you make it for them specially, what gear did you use, what dance floor is it designed for?

The "Susurrus Ep" is designed for deep going Moments. In my opinion it could be literally constructing a kind of sunset or sunrise. More a snap-shot of special moments, capturing positive emotions and vibrations. My EPs are always produced and sent to labels selectively, so yes! I'm working from my home studio, which isn't that compelling, but I'm a fan of functional rooms, which have a fast effective output.

Are crowds really that different all over the world? What makes them different, is it hard to read them? Does it get easier once you have played a few times?

I have only played some gigs outside of Germany, but I can definitely say that each night, crowd and event is different. There are a few factors like the public, setting, atmosphere and of course the DJ himself. In my opinion, reading the moment or the crowd is one of the most essential attributes of a good DJ. It's all about catching the moment.

What have been your proudest or favourite moments so far and why? Personally or otherwise…

My favourite moment was my first gig at Hammahalle, Sisyphos (Berlin). When I came to Berlin, I wasn't even planning to focus on music. Clearly I would've done music for the rest of my life, but it was a side project, because I had to focus on university. Playing the first Track, feeling the kick drum vibrate through the hall, seeing the people go crazy. I'll never forget.

What is next for you, what else have you got coming up?

Recently the "Susurrus Ep" hit #15 of the Top100 Charts, so right now I'm speechless. But there are a few powerful signed and unsigned Ep's waiting for their releases. I'm looking forward to play more shows and focus on my musical future.

What are your top three hottest records right now and why?

I don't have any favorites. Naming three would be a shame for so many other great tracks. Each track can be individually brilliant. As long as it's deep and catches my soul, it will be part of the night.

THANKS FOR HAVING ME.
Raphael's 'Susurrus' is out now on Jeudi Records
Grab it here – https://www.beatport.com/release/susurrus-ep/1772310