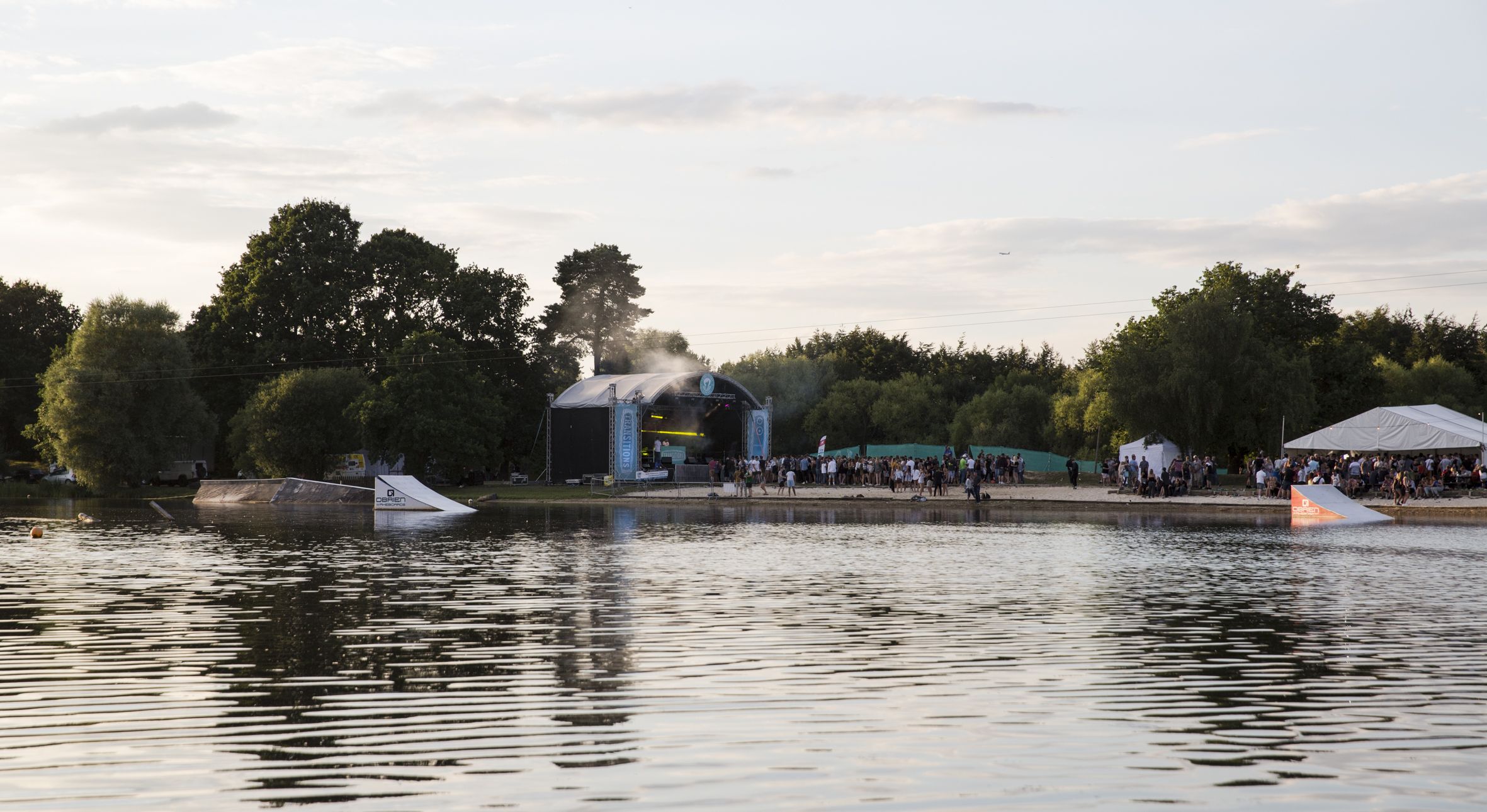 In Review: Transitions LDN Festival
The more festivals there are that pop up, the harder it is for said festivals to find a unique MO. Not Transitions, though, because once again it was back with a bang in 2016, promising the sort of watery treats no other festival can lay claim to. It all goes down at JB Ski next to Thrope Park and is London's first and foremost beach festival. Happily, the weather was decent when we arrived, meaning everyone was in good spirits.
Those people are an adventure loving bunch of youths, made up of girls and boys in equal measure. They come from all over the country and set to dancing soon as they flood in. There are two places to do it across two great stages and each one is decked out with great light shows that rally come into this town as the sun fades and night falls. By day we rave on the beach and by night under stars and it really is a fine setting.
Musically across the Tropical Paradise Arena and Island Venue there is lots to enjoy: Artful Dodger really works the crowd as he drops his classic garage cuts and gets the floor swinging. MistaJam the drops bomb after bomb, from all across the musical cannon and touches on house, dubstep, new school bass and more. Eton Messy, the tastemakers that they are, then keep the vibes alive with a fulsome and pumping selection of beats, often from their own studio. Becky Hill is also a name you might not know but who really impress with her smooth mixing and serious selections, with her own Back to My Love proving a big hitter.
As well as the music, there is a Trade Village and Food District that offers a great range of eats and oils and they are far better in quality than your average, so we tuck into plenty and often to keep us fuelled. Across both days there is tons to watch as well as partake in: wake surfing, wakeborading and various other extreme sports demos all look exciting and exhilarating from the safety of the shore. We try our hand at water skiing and manage to stay upright for a longer tie than expected, and it is a great memory to take away. The pros mesmerise us with their tricks, too, so couple that with the great music and location and Transitions really is one unique festival you need to attend.