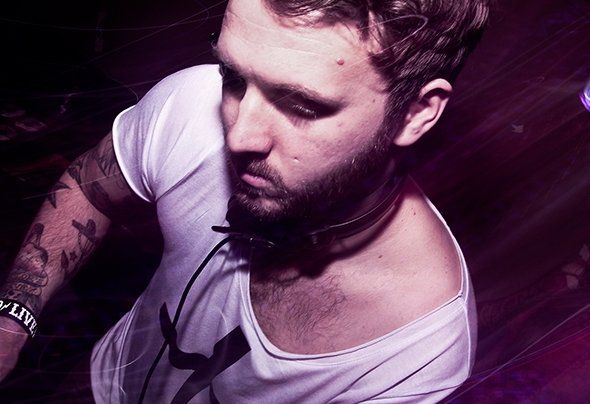 60 Seconds with… Reece Johnson
Ahead of his forthcoming release on RM Records entitled Take Us Higher EP, we sit down with Reece Johnson to chat about the EP, starting his own night, producing music plus a lot more…
Hi Reece, how are you? Can you tell us a bit about growing up in sheffield? What was the scene like for house?
Yeah I'm all good thanks! Ahh, Sheff. It was so good. There was something on every weekend that I could go to. Friday nights were the one for me though. Pin-Up club at The Fez Club was the first port of call. Awesome acts every week, then when Pin-up finished (and we still had some party left in us) we'd head down to Urban Gorilla at .zero (now Plug) 'til about 6-7am. Great times.
Growing up were you always interested in music? What inspired you to delve into the electronic music scene?
Ahh, I was only having this conversation with a friend last night… What I listened to varied from getting into comprehensive school… It varied from R&B to like Linkin Park/Papa Roach type stuff… Then I started listening to my brother's trance CD's and eventually he took me to Gatecrasher but I was always drawn to the room upstairs that played house rather than staying in the main room listening to trance… These nights and the Fridays at Pin-Up was what sparked the buzz for wanting to DJ.
You ran your own night in sheffield called DE:BUG, tell us more about this and how you started it?
Yeah, we were 3 like-minded friends who wanted to get in on the scene in Sheffield. There were already some good nights on in Sheff, but we wanted in on the buzz and tried to bring something different. We started off throwing some free parties and taking a cut of the bar and built up our funds from there to book some acts (and some bloody good acts at that if I do say so myself).
Do you think this helped shape your career as an artist?
I think so yeah, like when we first started I was more into techno than I was house… like Plastikman – Spastik type stuff. But the more we were booking housey type artists and I was playing warm up I got more into the house sound again. Plus I think I'm getting to old for techno and the faster stuff now! Haha.
What advice would you have for anyone looking to start a night in what can seem like a very overcrowded scene?
Errrm… it's been so long since I did nay kinda events stuff, but I'd say "be different" there's far too many events and brands out there booking the same snareroll, big drop tech house acts that you can see week in week out up and down the country, because they know it'll bring the crowds (and the money). Also, do it for the right reasons.. because you love the music. We booked a wide variety of acts at DE:BUG because we loved what the artists did, not based on how full we thought we'd pack the club out.
You released on the legendary Nervous Records, how did the collaboration with them happen?
Well, I'd been sending them stuff for a while, none of which was hitting any ears because I was mailing the generic email address from their website (or at least that's what I tell myself!)… So I noticed another producer who I've got on my friends list had recently had a track signed with them so was cheeky and asked for the right contact address. I sent them some stuff and the rest is history! It was supposed to be a 2 track thing, not sure what happened with the other track though as they only put one out, but hey, better than nothing I guess!
So you've been producing for about 5 years now, what is your studio set up like? Do you have any favoured hardware or plugins you use regularly in your productions?
My 'studio' consists of a MacPro (which was kindly given to me by my legendary neighbour when I lived up North) and some midi keys/pads (akai ones I believe) in our bedroom. The keys one was again donated by a good friend of mine! If I'm being honest, I pretty much just use whatever's in Ableton. I've got a couple of VST's, the Korg M1 and a 303 sounding one but I've never properly found the time to get my head round them.
Your latest release is forthcoming on RM Records, tell us how the collaboration with the label came about?
I caught on to RM records since their Vol2 vinyl release with Timmy P, James Johnston, Ruff Stuff and Mikki Funk, which is sick btw. When I thought I'd have some stuff that would suit I made contact with Danny and went from there. They liked the first track I sent over and wanted to make it into a full EP which I was pretty chuffed about! Have to say the lads have put some awesome effort into this release which is massively appreciated!
If you could collaborate with any artist on a musical project who would it be and why?
Tough one… The dream one would have to be Kerri Chandler. Absolutely love his stuff and especially love his DJ sets when he just works the keys on the fly. What a guy!
Besides the music, what do you get up to in your spare time?
Well, I've got 3 kids and we've recently moved to Cornwall, so pretty much most of our time is spent outside in the garden or at the beach. So many nice places to go down here and when the weather is on form, there's no finer place!
Lastly, tell us a bit more about what you have lined up for the year ahead?
I've recently signed a track to Jamie Trench's Roots for Bloom records which will feature on an upcoming S.H.A.G. edits at some point, so there's that. And basically trying to get as much time making and releasing music as possible, as well as DJ'ing, that would be sweet.
Reece's 'Take Us Higher' is out on RM Records on 17th July