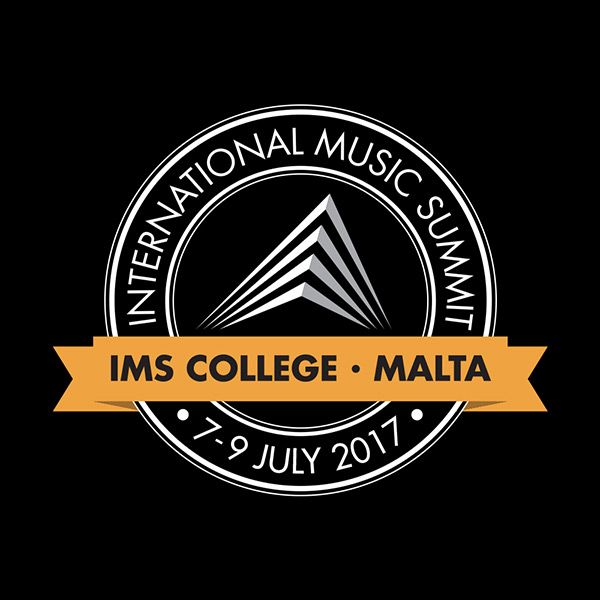 IMS College Malta Day 1 Highlights
Day one of IMS College – Malta, presented by Point Blank Music School, saw the second edition of this now annual event produce some outstanding revelations and insightful news for the electronic music industry.
IMS Partners greeted the full auditorium of DJs, producers and emerging industry professionals and pioneers, introducing the aims of the summer camp; to inspire and motivate as well as provide a solid educational foundation under the key music pillars of Performance, Production, Promotion and Publishing
The impactful opening keynote was delivered by legendary label head Renaat Vandepapeliere (R&S Records, Founder, Belgium) who revealed his original inspiration was Richard Branson, stating "If Branson can do it, I can do it!". At the helm of one of electronic music's foremost labels for over 37 years, Vandepapeliere disclosed that the seminal acid classic 'Energy Flash' by Joey Beltram which "really influenced and changed Techno culture' was not only signed to his label but was also originally made in his apartment. As an A&R, one of his major tips was that he did not want to hear what he had already heard, urging the next generation to have a more creative and 'punk' attitude towards production, advising to adhere to less rules, keep your horizons open and be inspired by many things so you can make good music. His final piece of advice on originality was simple – 'write your own page, write your own story, don't be like Richie Hawtin, we already have Richie Hawtin'.
Spanish artist, producer and DJ UNER (Artist, Spain) in conversation with Carly Hordern (Point Blank, Presenter/A&R, UK) imparted practical information, advice and guidance on creativity and his approach to song writing. UNER gave a fascinating insight into how he produces and writes according to how his emotions guide him, divulging he sometimes experiences writers block. UNER imparted his belief that being a classically trained musician isn't important for making music, on the contrary such training can be a threat to creativity as he feels it's approach can be too pre-defined.
Point Blank Music School presented two Production masterclasses – Ski Oakenfull (Point Blank, Content Development Manager, UK) gave an accessible deconstruction masterclass of Jamiroquai's 'Automaton' in Ableton, dissecting individual track elements from intro, bass, to pads and chorus and using the session to educate budding producers on the importance of arpeggio's. JC Concato (Point Blank, Creative Director, UK) gave concrete guidance on essential production tips and how to mix your track for the club stating ''As an exercise in mixing, if your mixes sound good in Mono, then they will sound awesome in Stereo…The car is the best place to hear your mixes back'.
Ralf Kollmann (Mobilee, Co-Founder, Germany), interviewed by Mark Netto (IMS Partner, Spain), described the challenges that his respected label has overcome since its origin in 2005. He remarked '10-15 years ago, the music enthusiast maybe bought music from iTunes, or CD's, or vinyl, now, this money is spent in clubs', he then shared his view that streaming will be the dominant platform for the next decade. His wise advice for upcoming labels? 'Set up your own little events, or festivals, it's always a good starting point. Learn from the bottom'.
French DJ and producer Agoria (Artist, France) gave an informed and enthralling masterclass on composing music for Film and TV, sharing beautiful examples of his own productions set to film, giving solid advice on how to look for original and unique sounds to give the characters in the film a voice. He also revealed to delegates that 'the cinema industry is really looking for electronic musicians', highlighting an opportunity that not all producers explore to the fullest.
Day one learning sessions concluded with a special and exclusive keynote from seminal techno DJ and producer Sven Väth (Artist, Germany) giving insights into how he came to be one of the foremost DJs in electronic music and how he stays relevant in a career spanning well over 30 years. Interviewed by IMS partner Mark Netto, 'Papa Sven' explained why he only uses Vinyl, insisting 'It's very simple, it's just my instrument, two turntables and a mixer. I've worked for 37 years now as a DJ and I've never seen a reason to change my style'. He also looked back across his long career, from his nightclub owner mother encouraging him to pursue a vocation as a DJ saying '…it was in the 70's when my parents opened their nightclub', to his early life as a pop star producer, through to starting Cocoon, one of the most pioneering and respected labels in the world.
With Sven Väth (Artist, Germany) and Agoria (Artist, France) performing at an exclusive, sold out event at Uno Village this has concluded a memorable first day.