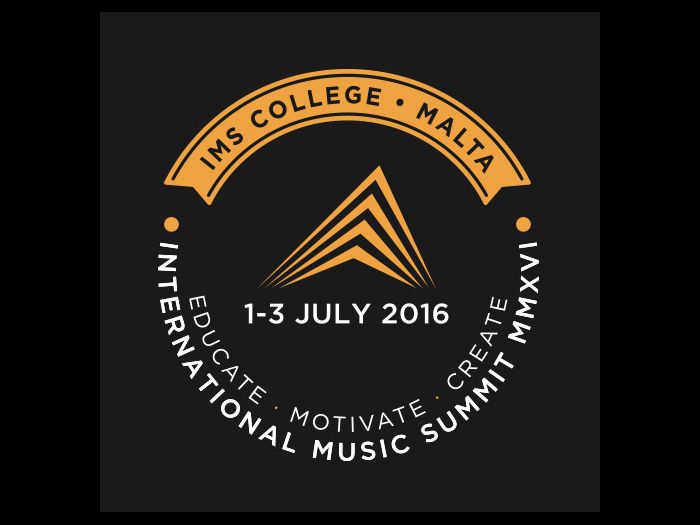 IMS College Malta Day 2 Highlights
Day two and the final day of IMS College – Malta saw delegates return for another insightful day of keynotes, discussions and workshops.
Starting with a frank and in-depth conversation exploring the challenges and rewards of playing and promoting in the local music scene, the regions key players discussed their collective thoughts. The panel consisted of Carl Bee (Artist, Malta), Edwin (Duo Blank, Malta) Joven Tenishia (Artist, Malta) and Ziggy (Artist, Malta). Talking about the risk of over exposure on the island Joven stated that he only 'believed there is so much you can do on a 30-kilometre island, we have a good scene in Malta but eventually you will have to go and perform internationally to grow'. Carl Bee supported this saying 'we live in a small country we are very limited in clubs'.
Mia Amare (Artist, Russia) in conversation with Mark Lawrence (AFEM) discussed her increased recognition within the scene since attending IMS College – Malta last year. 'I have been DJing for 2 years, but if I had seen more female DJs out there I would have done it a lot earlier".
Stuart Knight (Toolroom Academy, Director, UK) provided essential information to the delegates on the best way to get noticed and signed in the Industry. 'Don't put 15 other record label emails in your email as well as mine. Do your research, find out what the label is about. Be polite – be nice.' Toolroom also shared news of their educational initiative Toolroom Academy, where they seek new talent to develop and give back a little, building artists careers as well as explaining the importance of not just how to write a record, but also how to market it.
Berklee College of Music presented a production masterclass that dissected Nacho Marco's record 'Warm Trax Vol.2'. Nacho shared some valuable advice explaining the importance of the relationship an artist has with their label and how one should approach an A&R. He proceeded to show his own production techniques with a simple set up of an 808, 303 and S3000XL, covering reverb, pre-mastering and the various stages of mixing a track.
Mark Brown (CR2 Records, CEO, UK) and Laurence Holcombe (CR2 Records, UK) took to the stage and delivered their insight to the past, present and future of their much-respected label. Mark shared that CR2's early success stemmed from 'Having a balance of records that work on the underground and that could also cross over to the commercial side'. They exclusively announced the label's brand new and accessible educational initiative #Learn4Free, consisting of two production tutorial series that focus on both underground and main room production techniques designed to assist and guide, up and coming producers in the studio. With the full announcement coming on September 1st, 10% of proceeds will be donated to Teen Cancer USA.
Jack Bridges (Beatport Director of Artists, Labels, Sounds, Berlin) answered many of the crucial questions surrounding the leading electronic music download platform. Jack has worked in varying departments and his experience and insight was invaluable to the delegates. After describing Beatports recent dramatic changes, he stated that 'Beatport was now repositioned purely as a platform aimed at, and for DJs. In 12 months, the platform has turned around achieving stability, growth and now profitability once again'. His tips on getting support for your releases – When showing DJ support perhaps provide a video of a big DJ playing your track, this really helps. Avoid sending big lists and reports saying, 'Downloaded on behalf of….' as this will instantly make people switch off.
Mark Lawrence (AFEM: Association For Electronic Music, CEO, UK) was next in line broaching a subject that has been highly requested by the IMS delegates – an explanation of why an artist needs a publisher. He explained that 'electronic music producers should recognise that they are also songwriters' this means that they can benefit from collection agencies like PPL, PRS and MCPS, whilst explaining the different roles and benefits of each society. His ultimate advice was to seek a publisher as they will do all the legwork so you can focus on making music.
The day's talks were concluded by another strong artist keynote, this time from Technasia (Artist, France) giving insight into his long career, when asked what his secret to success was to surviving 21 years in the dance industry and what lay ahead he said "The key is hard work, you need a little bit of luck and you need to be ahead of yourself, you have to think about what you will be doing in 1 year or 5 years' time. Constantly think about what you want to do and how long you want to be in the business'. He also revealed his future plans exclusively confirming that he will be performing as a live act once again.
With the second edition of IMS College – Malta drawing to a close, delegates were able to attend exclusive DJ appearances from House Music legend Todd Terry, French electronic music pioneer Technasia and Richy Ahmed, one of the leaders of the UK's House Music renaissance.