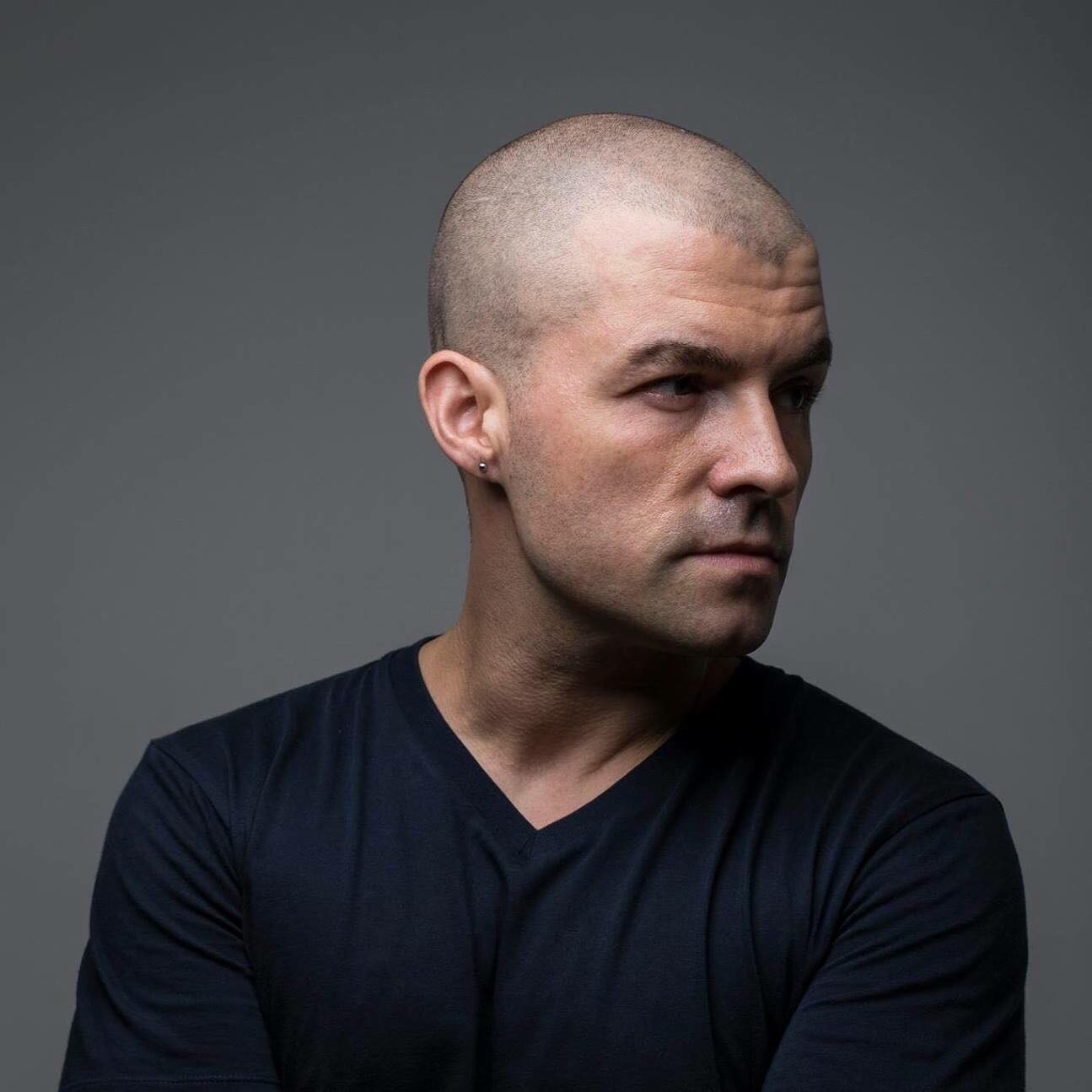 60 Seconds with… Road to Mana
Road to Mana is a Spanish born artist now based in Malaysia, who uses his unlimited and unique surroundings very much so in his work to tell a story. We caught up with him recently to discuss how he would describe his unique sound, his extensive love of travel for inspiration, and his upcoming Ep 'Kuala Lumpur' on Dear Deer Black…
We chatted to him earlier this week…
Hey Road to Mana, delighted to meet you! How's 2018 been treating you so far?
2018 is being a terrific year! Started ultra-strong and determined with well-planned objectives that are now materialising. My first released track "Kuala to Bangkok" was on Sweatbox Records via From Sunset to Sunrise Vol.1 compilation and I have been working very hard between studio and traveling to gigs. The best is that I have managed to put many hours composing in and we are now starting to see the fruits of all. In addition, I have been travelling back and forth between Europe and Asia to extend collaborations and network. Fantastic year!
Tell us about your relationship with Dear Deer Records. How did you come to release with those guys on their sister label?
I have followed Dear Deer since almost its inception. Its sound is very akin to the style I have been developing and their artists roster contains some of my current favourites. Additionally, I feel the artwork and brand identify is fantastic and very well-crafted fitting the style I like. So, when I was offered the opportunity to sign with them – I did not hesitate it for a single minute!
How would you describe your sound?
It is a mix of melodic tracks, some with inspirational vocals and carefully crafted melodic leads. I keep pushing and looking for sounds that get me excited and that can transfer that feeling to the crowd. I enjoy experimenting with it. I am a big fan of adding natural sounds. In one of the upcoming tracks for the Dear Deer EP there is a sample I took in the middle of the jungle in East Malaysia – I was trekking and heard these birds and thought – OK this is it – will be in the next release! Aside from it I enjoy sounds that allow us to reach a different conscience level. I use music to create freedom escapes and that allow us to move from where we are in the day to day to The Mana – the state of eternal freedom and content.
Were you always musical growing up? What drove you towards this sound?
For as long as I can remember I always have been involved in music. I started mixing cassette tapes with two players and voicing it over as a Radio DJ, and from there it all moved forward. I have been travelling extensively, visited more than 70 countries and lived in 5 different ones. Music has always been an integral part of me. I DJ and promote parties in UK, USA and then in Thailand. About two years ago when I was moving to Malaysia – I found myself in the need of elevating the music from the place it was to where I always dreamt about it and started to work very seriously on it – putting 20-30 hours a week on developing the sound I wanted – by listening to more tracks, practicing skills, networking, etc. At the same time, I planned to quit the corporate job I had and dedicating more time to music. And here we are in 2018 – on the Road to Mana. Free from stress!
Where are you based right now? Would you say your surroundings are a daily inspiration to your work in the studio?
I am based in Kuala Lumpur, Malaysia and have lived in Asia for more than 11 years. I find it one of the most exciting areas in the world. Every day is different and the contrast between people in all the countries is massive. One day you can be in a club in Bangkok playing for a crowd and the next one you are in the middle of the jungle in Borneo recharging batteries. I got very inspired by those contrasts – my personality requires that too. I am the most introvert of the extroverts, in MBTI personality test is ENFP – I love to interact with people but also need time on my own to process it all – and those moments are great to crystalize all the ideas and put them into the music.
What are your 5 favorite records right now?
Rafael Cerato & Lunar Plane – Dark Claw
Kieran Apter & Leon Power – Cleo (Avidus Remix)
Kolsch – Left Eye Left
Undercatt – Britannia
Andhim – Huso (Armonica Remix)
What artists would you say inspire you the most, both from a past sense and on the current scene?
I grew up listening to Sasha, Digweed, Cattaneo and they imprinted a lot on me. All those long tracks and mix sets with thumping passages, beautiful sounds and drops made me dream a world inside this world that could be created to help us grow and heal ourselves. I still remember very fresh the BBC Radio 1 Essential Mix (May 2005) with Sasha first time digital – inspiring and first of its kind! Aside from the ones above that are still kicking, I admire and find inspiration on artists such as Adana Twins, Andhim, Tale of Us, Adriatique, Oliver Schories, Hidden Empire
Aside from them, where do you take influence and inspiration from before going in the studio?
As I said above, I am an avid traveler – my personality type gets recharged by just going "out" for a walk in the city full of people, visiting a Hindu temple in India, shopping in Tokyo or visiting Uluru in Australia. After the visit I always like to reflect and go to the studio to put ideas into music. Another side for inspiration is the continuous drive to be out of the corporate system and be free. I believe that all people should work on what they love, not on what they are working currently.
That's the concept of Road to Mana. It is the road from where we are today to the ultimate freedom life, be and do whatever we find pleasure with. Live in full content.
What does the future hold for Road to Mana? Anything exciting coming up that you're allowed to tell us?
Road to Mana is coming strong – adding to the Dear Dear EP, another EP this time with Global Underground (one of my all-time favorite labels) is on its way too – this one I have invited some of awesome artists to do remixes in it. I have been working in the studio for months and have a pipeline full of surprises, including some amazing collaborations with vocalists such as Jinadu and Meliha – so stay tuned and be ready to be transported through the Road to find your Mana.
Road to Mana's 'Kuala Lumpur' is out on June 15th on Dear Deer Black.
https://www.facebook.com/roadtomana/
https://soundcloud.com/roadtomana