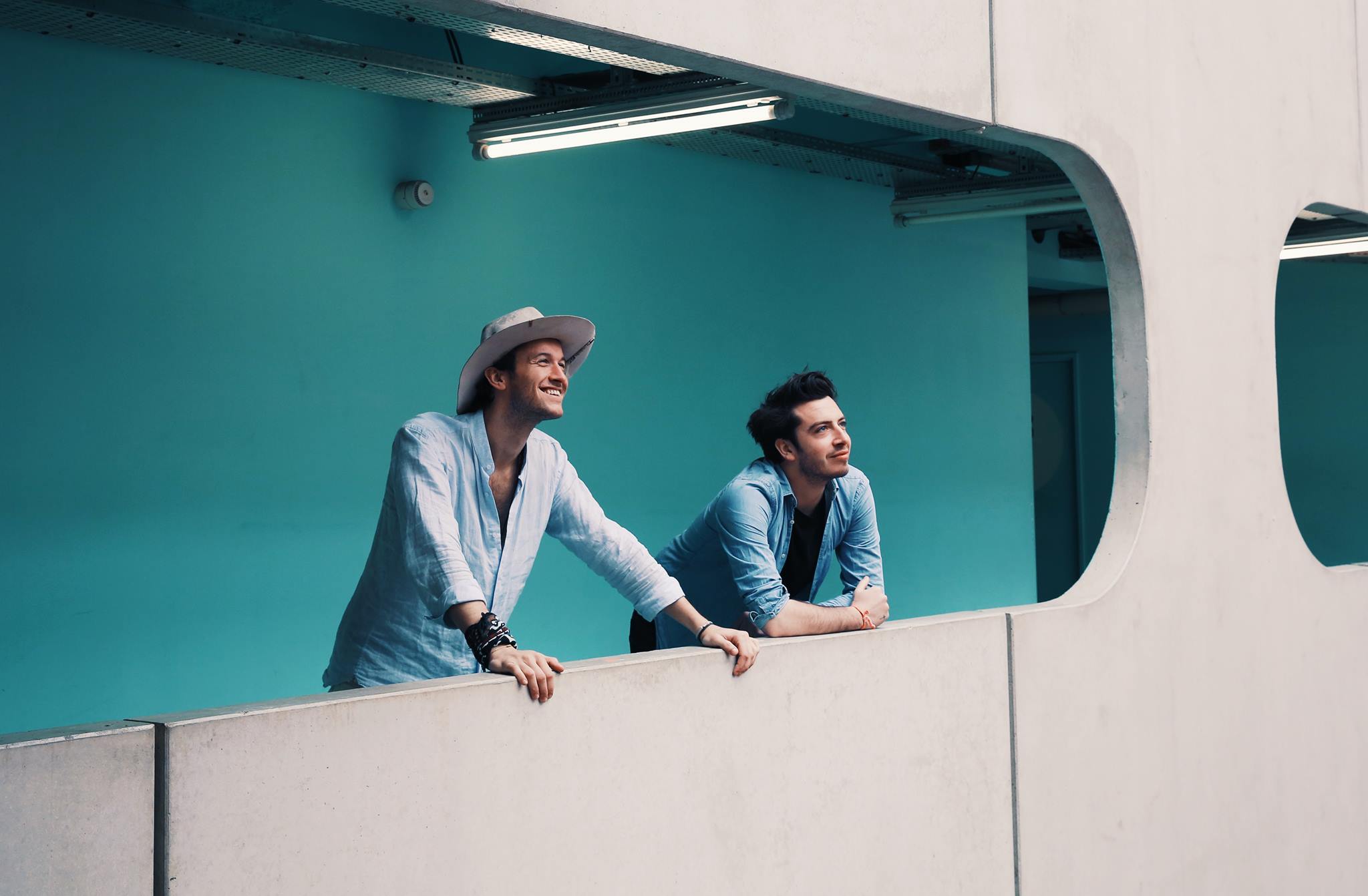 Chatting to FDVM…
FDVM the French DJ duo based in both France and the United States have performed at some of the biggest festivals like Coachella, Burning Man, Mysteryland, Woogie Weekend, Outside Lands and Opex Festival while also playing alongside some of the top players in the scene from Carl Cox, Andhim and Claptone to Watermat in 2016.
FDVM started 2017 with a bang, reaching more than 2 Million streams in 2 months on their new release "Make it Right" signed on the major Scandinavian imprint Disco:wax (SONY) alongside the voice of the extraordinary singer Tyler Sjostrom.
FDVM's original "Brightest Light", released last year reached over 10 million streams on Spotify alone and their overall online plays will reach a nine digit number soon. FDVM's music can be described as happy and groovy, yet acoustic and authentic.
Gaining support from artists like Klingande, Bakermat, Lost Frequencies on their releases FDVM managed to develop their profile in both ways by having top names from the scene on their podcast series 'Supernatural" Martin Waslewski, Mickey and Nhan Solo the label boss of Mother Recordings from Berlin.
Keep your ears peeled. FDVM is going to up it's game to another level.
We chatted to them this week…
Please talk to us about your latest release and the inspiration behind it.
We are so excited to release "Home". For us, it's the perfect blend of beauty and power. Using Harmonica, Marimba, Horns, Piano and Guitar, the song captures a beautiful picture of life and invite the listener to travel.
The inspiration is from different parts of our lives and also comes from our desire to share the warmth of the summer and the feeling of coming home, wherever and whatever home is to you.
How is this track special compared to other tracks you've released throughout the career?
While keeping FDVM's good vibe trademark, we went for a more powerful and more epic drop. It's also a song that goes a little deeper in the meaning using lyrics that will hopefully inspire the listeners.
You also have some vocals on the track, did you work together with the artist to compose the lyrics or was it more so all on your end? How does lyrics and your music come to play with one another?
We always have lyrics in our songs, for us, they are actually one of the most important element. With our music, we want to share messages, touch the listeners, express feelings and create a spark in people's life. It's always a challenge and a wonderful process to find the perfect dance between the vocal / lyrics and the instrumental. They support each others. It's, in a sort, a constant call and response.
Are there any artists in particular you would love to collab with this year?
We love what Bakermat and Lost Frequencies do, collaborating with them would be a great pleasure!
How did you come about signing with Scorpio Music and decide this is the label/platform for you to distribute your music on?
We are from France, and we thought it would be interesting to work with an independent French label. Scorpio appeared to be the best fit for us, we get along really well, and we are looking forward to seeing how this relationship will evolve.
Can you pick 1 or 2 must plays in your recent sets and why?
Definitely "Purple Disco Machine – Body Funk". The groove and the message contained in this song makes it timeless. We never get tired of it 🙂
And also, "Fatboy Slim – Right here, Right Now (Camlephat Remix)". Obviously, this song is legendary and the remix makes it super powerful. We also love the message of the simple but relevant lyrics: Be here now, only the present moment matters.
For some of us who have yet to attend a show, what is a typical experience like?
You are in for a treat 🙂
What makes us special is our energy. Sure, the music will make you move like you never did, but we care about the energy that we share in the room. We are performing to spread love and joy; and you will feel it when you come!
Musically, we bring the crowd through different worlds from Happy Summer vibe, to groovy Disco/Funk, Ethnic colorful house and classic Deep House. It's a wonderful journey that we invite you to join.
What's next for FDVM?
A lot of shows in US and Europe.
We have another single ready which will come after "Home", and nowadays, we are focusing on writing even more impactful music, with stronger messages to inspire the world.