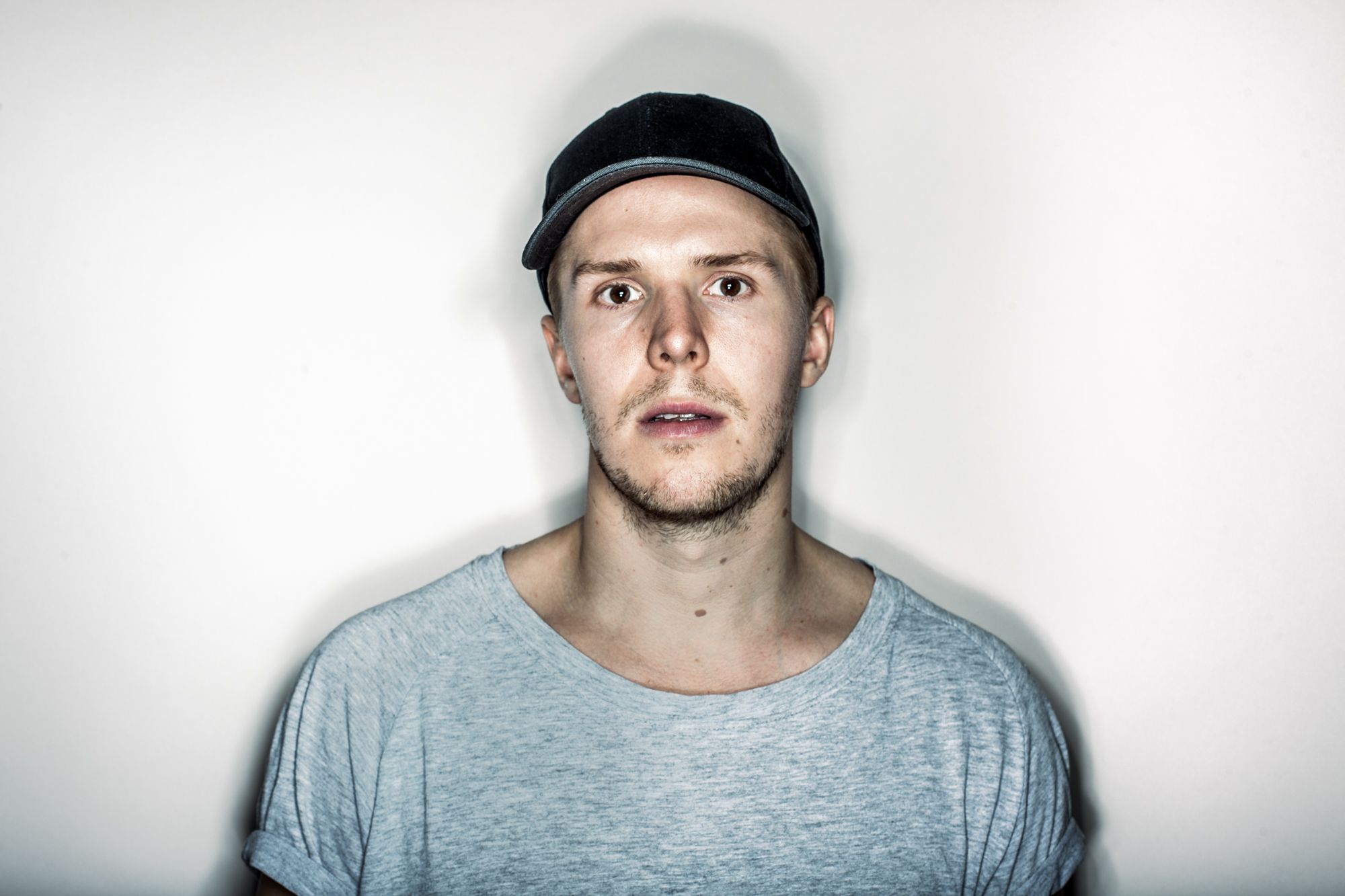 60 Seconds with… Rony Rex
He's one of the hottest things happening in Helsinki right now – and we don't say that lightly. Rony Rex scored an iTunes #1 with his debut release, hosts DJ workshops with Red Bull, and Sennheiser have him live streaming from some pretty random locations – airplane cockpit anyone? It seems there's nothing this fresh young talent can't do. Ladies and gentlemen, let us introduce you to Rony Rex….
Describe the sound of a typical Rony Rex DJ set.
My sets are never too serious and always have an edge. Energetic and playful club music on a broad scale, with a focus on bass-heavy, house-inspired stuff. I dance while playing and that naturally helps me lead the set to a groove and gives it character.
You drew on your experiences playing in clubs to help hone the sound of your production. What particular elements of clublife do you think contributed to your style of production?
I'm all about connecting with my crowd, aiming to elevate the room while keeping the flow, fun, and groove all central to my set. That energy I keep bouncing back and forth with the audience is something that has heavily influenced my production and has helped me to create a sense of what works and what doesn't.
What have been your standout gigs to date?
I've got so much love for my hometown, Helsinki. Playing Flow Festival was awesome, and the opening night of our club called Lasermehu at Tavastia. I also successfully played a gig in the world's largest sauna with around 200 people dancing in around 80 degrees Celsius heat and the CDJ's and mixer covered in water and sweat.
You live stream DJ sets in association with Sennheiser from random locations, including from a cave and in a plane circling Helsinki! Would it be fair to say that you like a challenge? And what new locations do you have up your sleeve?
You could say that. Imagine sitting in the cockpit of a small aircraft trying to balance a laptop running Traktor on one knee and a S2 controller on the other one trying not to accidentally hit the controls and crash the plane. Love those moments. Can't tell you the exact specs, but anything from a hot air balloon to an abandoned prison to metro tunnels could happen.
How did you get involved in running DJ shops for Red Bull? Who can take part in these?
I've been working with Red Bull for years now running my blog on their site, playing gigs at selected events etc. We felt that there is a need to build a platform focused on helping new DJ's to work on their skills, network, and get tools to move their careers forward – workshop form was a natural choice. Anyone can take part but there is an application process via Red Bull.
What about the product testing you do for Pioneer, how did that come about and what does it involve?
I'm a self-proclaimed geek and since the golden teenage years, the technical aspect of DJing has been close to me. Recently that led me to consult Finland's biggest music equipment company in their launch of a new product-line focused on electronic music. This made me link up with Pioneer DJ. I'm trying out their new products and making videos of me playing around on them. I've used Pioneer as my main gear since 2010 so this is a partnership I'm really happy about.
Your debut single 'Sticky Fingers' went to #1 in the Finnish iTunes Chart and your debut EP 'F*cked It Up' to the #2 spot in the iTunes Dance Albums Chart. How do you go about writing and producing tracks like these?
Both Sticky Fingers and F*cked It Up evolved around quirky and fun toplines that I wanted to turn into dancefloor gold. I am lucky to be in a position where around me I have a lot of talented people and got to work with solid topliners such as Emma & Mia from LCMDF.
Few artists have such impressive chart positions for debut releases. Did this take you by surprise and where do you go from here in terms of ambitions?
I'm happy and grateful to have this fun and make a living out of it. I aim to never lose the excitement.
When did you know that you wanted to produce electronic music? What was your inspiration and did it come naturally?
I'm from Espoo, Finland which is just next to Helsinki – classic suburban life. When I was a kid I remember always feeling music a lot, but not really playing any instruments. When we got our first family computer I pretty much made it my own and hid it in my room, searching Napster (good old) for all kinds of music. Remember when people used to rename their songs as 50 cent – In Da Club to make people download? That's how I first discovered loads of new music and genres.
Later as a teen I started hosting these house parties at my parents place. I used to DJ together with friends and we even had bands playing in the living room. The parties grew quite big, still get shivers when thinking about the moments when I got caught by my folks. Those were my first steps into the magical world of DJing. I moved on to promote my own clubs and then started to get bookings around Finland and Europe. Even though I've been making music for years now I still – and probably always will – consider myself more a DJ than a producer or musician.
What's coming up next from Rony Rex?
I've got a good bunch of tracks waiting to see the sun and a remix EP of F*cked It Up coming out August 4th.
Give us 3 tunes that are currently big in your box.
Chris Lake – I Want You
Sander Kleinenberg & Boris Smith – Trouble
Offaiah – Run
Rony Rex's 'F*cked It Up EP' is out now on Youth Control Records https://fanlink.to/pzf