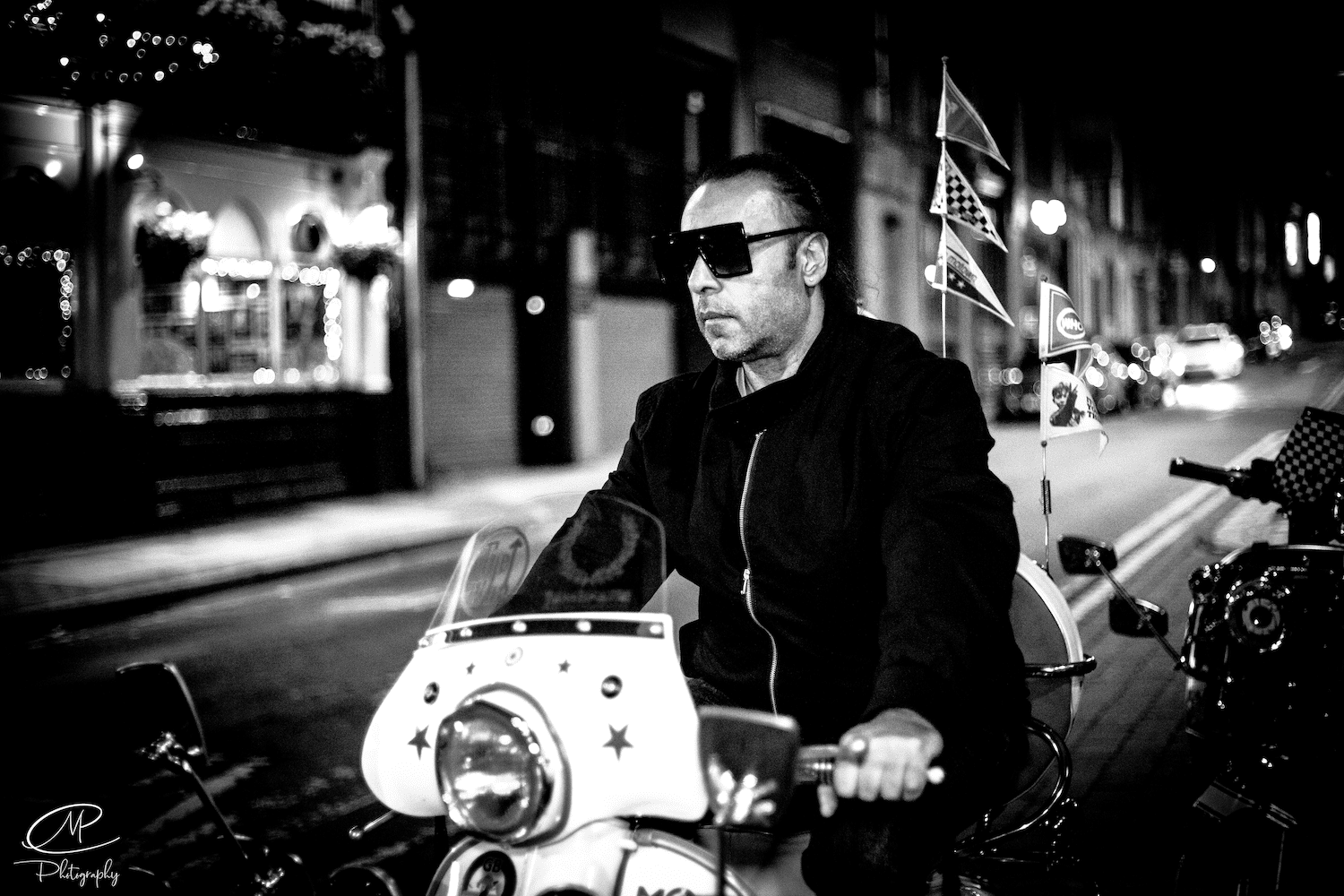 60 Seconds with Sam Qs
Sam Qureshi is an Alto Saxophonist and Composer of Jazz/Latin Music born in Pakistan, raised in Birmingham and based in Manchester. His music is a unique hybrid of Brazilian Jazz Forms of Bossa Nova and Latino stylings which has received acclaim worldwide, with many contemporary dance music producers chomping at the bit to remix his work. Sam has graced the stages of top Jazz haunts including London venues Ronnie Scotts, The Blue Note and Jazz Café, to name a few, along with gigs for 6Music with DJ Gilles Peterson, among others. His band Nightpatrol have been around for 10 years, featuring international renowned Latin Jazz artists such as Cecilia Keuffer, Fernando Franco and Gibi Dossantos (Percussion player of Sergio Mendes), among others. We grab 60 Seconds with Sam as he reveals his new single from the band  
'The Magpie And The Squirrel', which also features a cool remix from 
Afro and Bossa house don, Doug Gomez..
Hi Sam, how's things going?
Everything's cool, thank you!
Describe your sound in 5 words
Who are your musical influences?
John Coltrane, Antonio Carlos Jobim, Luiz Bonfa and Gil Gelberto. 
And where do you get your inspiration from when writing?
From my musical influences above and many other artists between 1958-1965 from "Blue Note" Records.
Who or what turned you on to Jazz M
usic?
A friend played me a Jazz record by Ben Webster and I was hooked!!
Did you learn the Sax at a young age and were you classically trained?
I didn't actually start playing till I was 18 and I am self taught by listening to the Jazz masters and copying. 
How did you first get into producing music and what was your first release?
I was approached by a Triangle Label in Birmingham in 1984 and released  a EP  'If You See A Blackcat Smile', currently on 'How To Steal The World'.
How do you think your sound has developed since then?
It's become a lot more accessible to a non Jazz audience. My songs are a dream for remixers worldwide – a perfect template. 
You have just released your new single with your Nightpatrol collective Feat. Maya 'The Magpie And The Squirrel'. Please tell us a little about the single and how it sounds?
It's a Brazilian Carnival vibes with a pulsating Latino groove and catchy melodies from Saxophone and vocals. 
The package also features a remix from Doug Gomez, what did he bring to the table?
Doug Gomez's take on the track features anthemic vocals arrangements and a authentic Latino back beat coupled with an Afro House infectious rhythm. 
Tell us a little about Nightpartol and who is involved in the band?
Sam Q's Nightpatrol is a flagship for modern day Bossa Nova and we have worked with over a 100 musicians in the past 10 years. 
Have you any plans for a new album?
Yes, I'm currently finishing my new album 'Turn left at Abbey Road', which features Brazilian vocalist Cecilia Keuffer. The remixers are queuing up already to get their hands on the music. 
When In the studio, have you got any rituals or bad studio habits when writing your music?
I always grow a beard and don't shave till the album is complete. 
Which has been your own favourite personal production so far and why?
'Peles Groove' It is a vinyl EP produced by world famous Dave Pemberton. 2 of the tracks have a 30 piece orchestra who we recorded live in the Studio..
Which gold piece of advice would you give to budding Jazz musicians out there looking to break onto the scene?
To create your own gigs, don't be pretentious and go to your local pub and start a residency. It will lead to other things..
What's been your most memorable gig so far and where would you most like to play in future?
Three gigs at Ronnie Scotts were amazing, also PAs with Fabio and Grooverider back in the day. I'm currently in talks about a Brazilian Tour and major Jazz festivals. 
Which jazz track holds the most precious memories for you?
Lee Morgan 'The Sidewinder' – a groovy Funk Blues in the traditional Jazz sense. From my development years. 
How has the Coronavirus effected your work and what have you been doing to keep yourself occupied during lock down?
It's obviously put a block on my gigs, but I've been writing loads of new material and practising my Saxophone.  I actually played in my street a few days ago immediately after the NHS clapping session and they loved it!!
What else have you got in the pipeline that you can tell us about?
I'm currently discussing a record deal with a huge Rio De Janerino Company.
Sam Qs Feat. Maya 'The Magpie And The Squirrel' (Incl. Doug Gomez Remix) is out now on Grooveland Music.