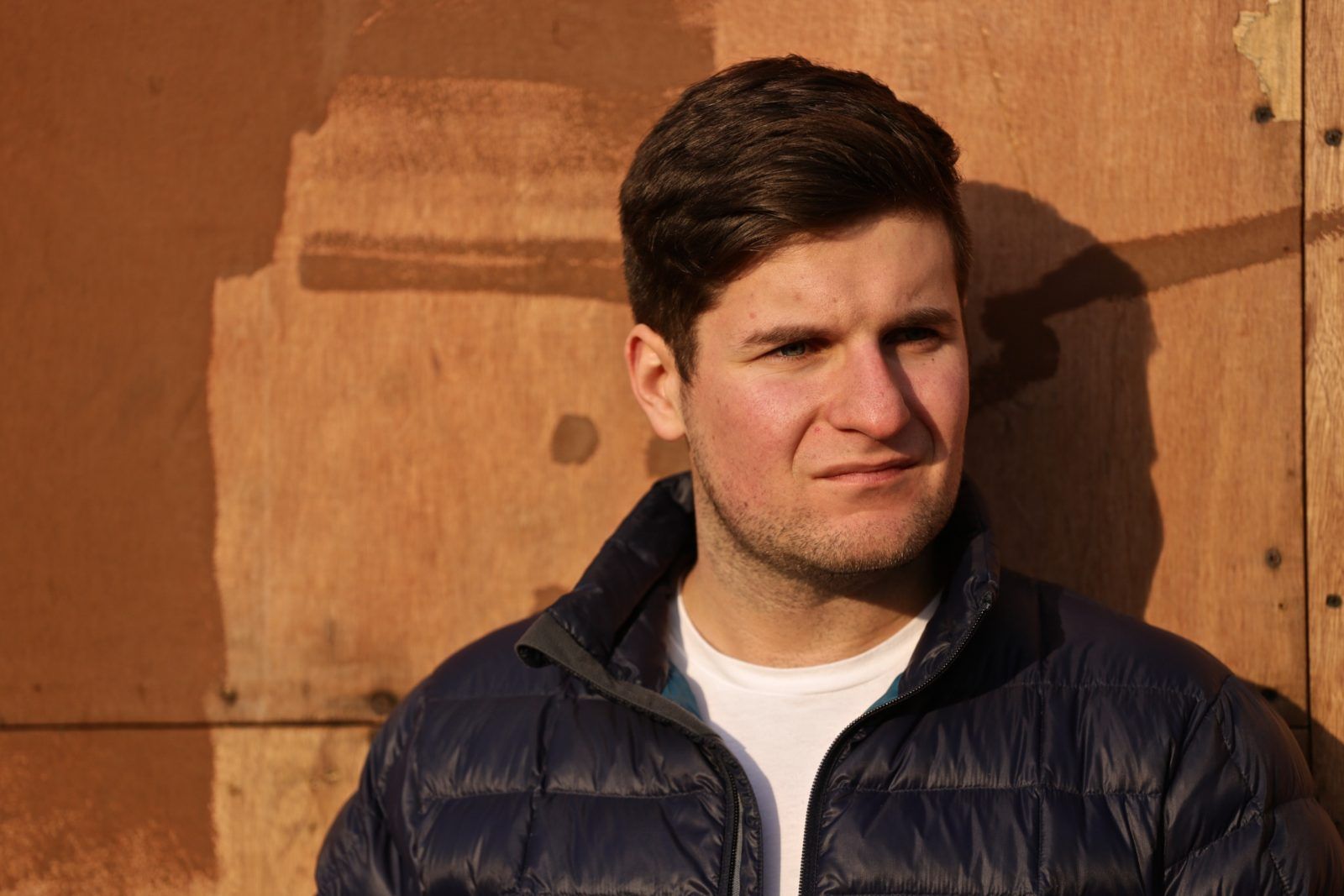 60 Seconds with… Samson Lewis
Midlands DJ/Producer Samson Lewis is hot property since his explosive mixes of Hardsoul & Ron Carrol's 'Back Together' and Danny J Lewis 'Spend The Night' classics last year, and with his tough new Remixes of Kym Sims 'Move Your Feet' single released on Fatt Boy Records on July 17th, he's definitely One To Watch for 2015. Ahead of this release, Samson talks about his love of the old skool, playing at Space in Ibiza, his love of Disclosure and Kerri Chandler and hanging out with Timmy Vegas…roll on the basslines 🙂
What can people expect from your music in terms of style and sound?
I guess my sound has an old skool feel to it, or at least that's what I'm always told. I've always had a passion for old skool House and Garage from artists like Kerri Chandler, Grant Nelson, Todd Edwards and Todd Terry. Those guys have such great unique sounds which never get old!
Can you tell us what's new from you in terms of productions, remixes, projects etc?
Recently I've been remixing some great classics which are due out later this year and I've also just completed a Remix of Kym Sims new single 'Move Your Feet' for Fatt Boy Records, which has had some really great reviews and I really enjoyed working on the project.
How does it feel to have been working in House music for the last 8 years and what are you proudest moments/memories?
I've had lots of fantastic and unforgettable moments and off the top of my head playing at Space in Ibiza summer 2011 was really fun! I think I played 4am-6am in the El Salon room and when they asked me to turn the music off I just kept playing so they came and unplugged the speakers! It was too much fun!
How do you manage to keep it fresh, new and vital? Is it a case of pressure as aDJ/Producer to always be one step ahead in the house scene?
For me I've always known what sounds I like and I've stuck with that. What's pushing me and the scene forward I think is the technology we use, from computers/DAW to CDJ'S to Traktor – it's the technology that moves us forward. It allows us to be more creative faster. You have to keep up with the ever changer and improving world or technology.
Recording & Producing must keep you busy. Do you have your own label and is there anyone or track that you're particularly proud of any and are you psyched about any new stuff upcoming?
There's a couple of tracks I'm proud of which are my remixes of Hardsoul feauring Ron Carroll's classic 'Back Together and Danny J Lewis' 'Spend The Night'. 'Back Together' was a Remix competition I entered in 2012 and I ended up coming 4th (!) and I had my Remix released on the re-mastered release on Soulfuric Records. 'Spend The Night' started out as a bootleg I made and one of my friends had a copy and played it in ibiza. He loved it and emailed Danny Lewis about it and I ended up producing my Remix for the re-release and that was so special as I'd grown up listening to and loving that track.
What was your first break and first big record and did it set you on your path?
I would say my EP 'In Flat 3' on Soulheat Records, that led me onto a lot more work and gained me some good support.
House and dance is so much ingrained in British music, are there any UK artists whose music you feel a real affinity for?
Right now Disclosure are killing the scene. They have commercial success but are still making killer tracks which feel at home in the underground scene, and I cant wait for their next album.
You grew up in Dudley, how much of an influence did the neighbourhoods around you have on your path towards music? Were there any other major influences such as key people, DJ's, producers or clubs etc ?
There's been a lot of people where I live who have helped me greatly. In fact I was taught to DJ by one of my friends Ryan when I was about 11. He's a little older than me and held a residency in Birmingham so knew the scene and art of DJ-ing well. When I was a little older he invited me along to DJ at bars and clubs so I have a lot to thank him for. There's alsoLots of other people who used to book and help me in Stourbridge when I started out – they all supported what I do, so on that note a big shout out to the WMRU! You know who you are 🙂 To many names to mention, I'm just very grateful I've had the opportunities I've had so far.
So after over 10 years, what does the future hold for you?
More music, more remixing, more DJ-ing and more fun I hope!
Is there anything we don;t know about you that might surprise us?
I love cars almost as much as I love music, same goes for coffee.
I used to work at a warehouse picking and packing brass door knobs and letter boxes! I hated it with a passion.
I once had a night out in Spain at the Vocal Booth Weekender with one half of Soul Central,Timmy Vegas. I don't remember much, but when I woke up I'd been sick in all my shoes and spent the rest of the weekend shoeless.
Last year while at a Car Rally event I almost got run over by 9 times WRC winner Sebastian Loeb, which was pretty cool.
And before you leave us, can you tell us something you think we should all be listening to right now ?
There's a Kerri Chandler remix out on Traxsource of Janet Rushmore's 'Joy' (Choice mix) and its old but it's my favourite right now!
The Samson Lewis & DJ Pats Remixes of Kym Sims new single 'Move Your Feet' are out on July 17th on Fatt Boy Records at Traxsource and Beatport.
https://soundcloud.com/fattboyrecords/move-your-feet-samson-lewis/s-cvqBV
https://soundcloud.com/fattboyrecords/k-1/s-IoJTz
https://soundcloud.com/fattboyrecords/k/s-bYb0K
https://soundcloud.com/fattboyrecords/kym-sims-move-your-feet-dj/s-BWfXM
https://soundcloud.com/fattboyrecords https://www.facebook.com/FattboyRecords