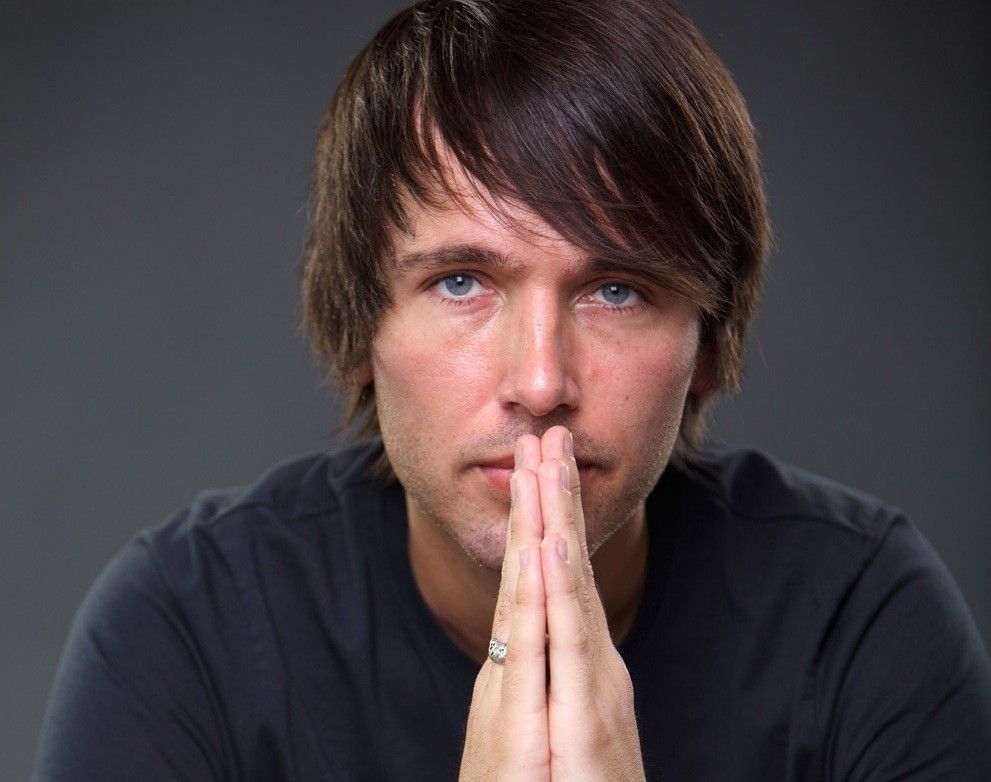 60 Seconds with… Sander van der Waal
To get as much of an inside track as possible on First State's third artist album, we caught up with the man behind it, Sander van der Waal for a down-low pow-wow!
> Welcome, Sander! Where in the world are you today and what have you been up to?
Sander: Thanks a lot, I'm in Holland right now. I just came back from a tour through India and today I'm working on some new music for this upcoming summer!
> 'Full Circle', your third artist album, is on full release. What have the first round of reactions been like from your fans?
Sander: I've had amazing reactions so far and pretty much got everything I've hoped for. It's always scary to release an album with new music, because you can never tell if people are going like it. But so far so good!
> Have you picked up on any distinct early favourites in the track listing?
Sander: Oh yes absolutely. Personally my favorites are 'Where You Are' with Quilla, 'Glow' with Eric Lumiere, 'Seeing Stars' with Sarah Howells and 'I Need Your Love', but as my mood changes from day to day – it could be a completely different list tomorrow.
> Your album titles, the last two in particular, have a degree of the cryptic, or 'hidden message' about them. With 'Changing Lanes', what was the meaning of its title?
Sander: To be honest, my album titles are always highly cryptic, as I like to give people something to think about. For instance, my first album 'Time Frame' was me capturing the sound of that moment and it sounding relevant and fresh for that time (2007). My second album, 'Changing Lanes' (2010) was more about shifting direction, as I already saw that the most popular genre of that moment (trance music) had it's glory days and quite frankly it became boring to me to produce and play out. So that album was me saying goodbye to that chapter.
And 'Full Circle'?
Sander: Full Circle is a completion of an era for me, as I think I've found my way as a composer and musician and even as a DJ, I'm comfortable where I am now, right in the middle of everything that's pretty much what "Full Circle" means to me.
> With the album, what was your end goal? What did you want to achieve with it musically?
Sander: What I wanted to achieve was not to sound like the next "EDM" artist with huge drops that actually bring nothing musical to the table. I didn't want to put any big club bangers on the album as I think that's not the point of an artist album. So what I've tried to achieve was to produce an album that's joyful to listen to and still has the nice foot tapping four to the floor, but with the right feel to it.
> Over what period of time did you record it?
Sander: All in all I think the album took a year to produce and there were a lot of versions of the tracks that eventually made the final cut. I'm a fanatic when it comes to fine tuning a record, as you only have one chance to do it right.
> Give us some insight into the production process? Where do you start day-one, hour-one?
Sander: All the records that I've produced the last years I've written the piano on first, mainly because I love the sound of it and secondly a melody has to sound great on everything that plays notes. So even though it's going be a detuned synth lead later, the skeleton idea is being made on the piano. With that being said, secondly I'm starting to think about how I want the record to flow and what drive the track is going have after it drops in. After that part the beat making process starts, and this is in my opinion the most time consuming as drums are pretty much the most important thing in the track (next to the theme of course). Once that's done I'm starting to arrange the record and making the skeleton track. From there on it's adding effects drum rolls etc, and you're as good as there.
> What would you say was the quickest, most straightforward track on the album to produce?
Sander: That was 'I Need Your Love'. I wrote that track in about 3 hours and when I went back to it, I didn't want to change anything as it just felt right from the start.
> And the trickiest, or most intricate/complex track?
Sander: Likely, 'Seeing Stars' as it was a pop record that I wrote for a big pop artist in New York. Sarah wrote an amazing top line on it and to be honest I wasn't too sad about it when they took too long to sign the record. The thing with that record is its mainly piano's in the break, which is something not very common with the "EDM" machine running on full power. I've tried to keep that breakdown really intimate and indie-sounding and I think with that I brought something very unique.
> The track you're most proud of from the album?
Sander: That's hard, but if I had to pick one it would be between 'Seeing Stars' or 'Glow'. I think the first one would win as I've got so many great memories of that record. Playing it out in so many countries with people singing along.
> The track you think you'll play out most this year?
Sander: That's hard to say, as I still want to make separate club mixes of the records that I'm going put out as singles. But at a guess I'd think it would be 'Where You Are' with Quilla
> And the track you're most likely to still be playing in 5 years time?
Sander: Easily, 'Seeing Stars', because of it's a timeless piano theme.
> The one the fans will love the most?
Sander: Once again 'Seeing Stars', but 'Where You Are' is looking like a future favorite at the moment. So who knows!
> The album's hardest sell, or its most challenging track?
Sander: 'Annunaki', as that record is like Alice in wonderland one weird but joyful trip.
> You declared yourself 'non-trance' quite a few years ago. How has that artistic transformation been in terms of the music itself and your fans reaction to the stylistic change-up?
Sander: I've always been a mixed genre artist but with the transformation to the more progressive house side of thing I had some negative reactions from the older Trance fans. I think that community is the least forgiving of all music genres. But apart from that my fanbase is growing with about 3000 new fans each month, so for every negative reaction I get about 10 nice ones. As there is one thing I've learned from being an artist it's that you can't make everybody happy. Doesn't stop me trying though 😉
> How would you choose to stylistically classify yourself now?
Sander: If I had to classify myself right now, it would be between progressive house and electro as it different per track. The great thing is that nowadays it doesn't really matter anymore as genres and formats are mixing so well together, which is a great thing.
With so much sound clashing of styles these days, the sub-genre of a track is ever harder to classify. So people can get a broad idea of what you feel 'Full Circle' is about musically, what do you think are it's:
More progressive cuts: 'Worlds Apart',' I Need Your Love', 'Take The Fal'l, 'Glow', 'Seeing Stars'.
Housey tunes: 'Maze'
Electro-ish pieces: 'Anunnaki', 'One Push' and 'Humanoid'
None of the above!: The rest 😉
> Musically, who inspired and influenced you in your earliest years?
Sander: A few names actually, but mainly Tiesto, Gabriel & Dresden and even before that Jean Michelle Jarre and E.L.O.
> And in more recent electronic music times, which DJs and producers do you particularly take note of and have an appreciation for what they do?
Sander: I really love what Matisse and Sadko are doing, I'm a big fan of Hard Rock Sofa and Axwell, Dberrie, Fedde Le Grand there are so many great producers out there at the moment. > Will you be touring in support of the album?
Sander: Yes I will be touring through North America later this year. I've just came back from India and will most definitely do a tour through Asia of course I won't skip some festivals this summer in Europe.
> The album's a good kick-off for the year; what else does 2014 hold in store for you?
Sander: Thanks a lot! Yeah it's definitely a great way to start the year. My upcoming plans for this year are to expand on the progressive house vibe and sign some records to genre fitting labels and have some great collaborations. There's a lot happening behind the screens and I can't wait to tell you more but I can't say much more than that right now.
> Thanks Sander!
Sander: You're very welcome, thanks for this interview!
www.firststatemusic.com
www.facebook.com/FirstState.Artist
www.twitter.com/firststatemusic
www.soundcloud.com/firststate
www.lostlanguage.com
www.soundcloud.com/blackholerecordings