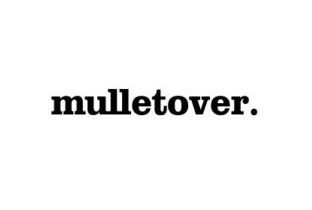 Happy 10th Birthday mulletover!
The brainchild of Rob Star and Stuart Geddes, mulletover has been fundamental in the evolution of London's club scene. It has set precedents, broken boundaries and travelled around the festival circuit. Having started out with intimate, occasionally illegal parties, mulletover parties are wild. With mulletover the experience is of paramount importance. mulletover events encapsulate the very best components in clubbing: fresh talent, high production values and cutting-edge sound.
mulletover Memories: Then and now…
Rob Star: 'Many people probably don't know, but mulletover started before the Temporary Events Notice [TEN: which grants permission to premises to host small-scale licensed activity] came into effect, which meant that our first parties were very secret affairs. The first one just had a phone line to call that only gave the location at 10pm on the night of the party.
'In those days nobody was really doing parties at 'TBA locations', preferring to use one of the many clubs in London, but we had no choice as the venues we wanted to use had no license and were under constant threat of being closed down by the police and the council. This made finding a venue (and keeping it) significantly harder than it is today. Try convincing a landlord that you want to hold an illegal rave in his empty building!
mulletover was the first promoter to make use of the TEN; this was like a god send to us, meaning we didn't have to smuggle booze, sound systems, and so on into venues and weren't constantly in fear of the party being closed down by the police! Even when we first started getting these licenses people still thought the parties were illegal and it was quite a while before other promoters realised they could do this too. Unfortunately when they did, everyone started doing it!'
Geddes: 'Until 2008 we never used the same venue twice; then came the period of Seager Storage Units [now a gym] which was a golden period. The venue had three rooms, acoustically it was the best space we'd use – certainly in the main room. Production and everything about mulletover reached a special place.
'Once Seager Storage Units closed we moved to Ewer Street car park, and the parties continued in a similar vein but declined in frequency although we still grew and reached our peak in 2011/2012 with Halloween which we made our own over the years. No one really bothered with Halloween until a couple of years ago – now it's the biggest weekend in London for clubbing apart from New Year!
Doing less events the last few years hasn't allowed us to experiment with lineups as much as we used to, but the love and passion for putting on the best possible party remains. The early years were so inspiring and exciting to look back on: we weren't bothered by much and just wanted to organise a decent party in an amazing space with amazing music – and that's how events/brands really stand out. It's not manufactured and we did it for the right reasons.'

mulletover Moments: Memorable parties
Rob Star: 'We hosted The Cross venue at TDK Cross Central festival. The Cross was such an iconic venue and one that I had grown up with, so to do a party in there was great. Being part of an all-night outdoor festival in central London was amazing and it's also something that you will probably never ever see again.
'The forest party is still my all-time favourite mulletover. It had everything – amazing crowd, great music, police trying to close it down – it was a party that could have gone on for days. It also nearly didn't happen; in the morning Geddes wanted to pull the party as the police had warned us they would shut it down, but I managed to convince him we could do it and we ended up having to set up the party after dark to avoid detection. The memory of 15 people carrying a massive generator over a canal bridge will live with me for a long time!
'A party we did with Jamie Jones and the Trailer Trash guys was also pretty special. Again we'd lost a venue, but at the last minute I got hold of some squatters who knew of a disused Kwik Fit garage that we could use on Old Street [now student accommodation]. The venue was raw to say the least, but I knew it would be a great party. Unfortunately nobody else shared that belief apart from Jamie, but again we managed to convince the others. The squatters got access and set up the electricity for us and by the time the police came the party was well under way and there was nothing they could do. They set up a roadblock on Old Street roundabout to stop people coming in, but it didn't work and eventually they just let us get on with it. You couldn't imagine that happening now i!n Shoreditch!
'But the memories wouldn't be complete without a mention of Ibiza. We had an amazing series of parties there over the course of three summers. With a residency at Sundays at Space (at the time one of the biggest nights on the island) and lots of secret parties on beaches, in villas, up in the hills. But my memory is of the one that got away. At the end of 2007, we had planned our most audacious and highly illegal Ibiza party. We'd set a sound system up underneath a lighthouse on the top of a cliff in Portinatx right in the north of the island. The party was strictly word of mouth, but our previous beach party had attracted 2,000 people and this was set to be even bigger. By 12.30am, the party was just getting going with close to 800 people there and several more in convoy to the venue when the Guardia Civil shut it down. I got arrested and spent a few hours in the cells with the threat of a very large fine and a p!ermanent exclusion from the island if I ever threw an illegal party in Ibiza again!'
mulletover: The music
Geddes: 'Our first few parties weren't really about guest DJs; they were focused on our friends and a movement that was happening at the time in East London. For our first few events DJs like Bones & Ramsey, James Priestley, Jafar, Heidi, Simon Rigg, Tim Sheridan, Mylo and Miss Jools graced the decks. I remember our first birthday event was the first time we'd booked an international guest – Dan Ghenacia. Back then the parties were illegal and Rob wasn't really up for guests in those days due to the risk – he was about the p!arty and the space, but I wanted to shape something musically.
'I have always programmed with DJs and music I believed in otherwise it didn't make sense. I remember bringing Anja Schneider off the back of a couple of remixes I'd heard; an English guy called Cosmic Sandwich who lived in Cologne to play live at our first legal party at The Key; and Meat from Freebase Records after I heard a mix; Konrad Black off the back of Mudusa Smile and Zip. For these g!uys it was their debut in London and I wanted the people who came to our parties to experience what I believed in.
'Looking back some of the lineups were amazing. our fifth birthday party with Pedro, Rhadoo, Resident Advisor featuring Greg Wilson, Noze and Linkwood Family; on another with Dixon, Sebo K, Maurice Fulton and Prosumer. Our sixth birthday with dOP live, Will Saul, Matt Tolfrey, RA featuring Levon Vincent, Floating Points, Cottam, Heidi, Tayo, Frank Tope and Joe Ransom. Halloween 2010 with Seth Troxler, Steve Bug, Ewan Pearson and Glimpse. There are so many things we achieved and I've missed loads, i!ncluding Ibiza and our parties in the hills and the legendary forest rave in London but then I could write forever…'
mulletover? 10th Birthday Party
Thursday April 17
10pm-8am
Pulse, 1 Invicta Plaza, South Bank, London SE1 9UF
mulletover
Tickets: £15 / £20 / £25
www.residentadvisor.net/event.aspx?556748 / www.rsn-tickets.com/events/1338/mulletover-10th-birthday