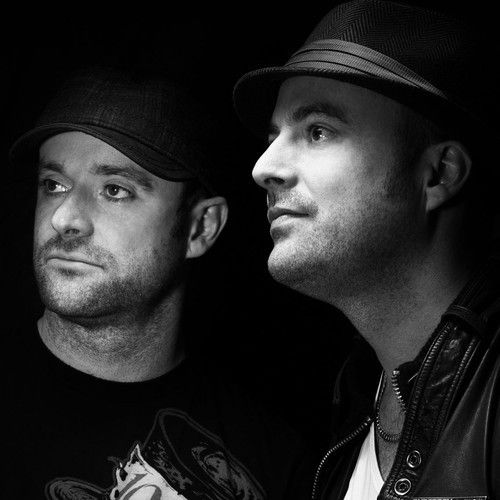 My Digital Enemy touch down at the Miami WMC
If you can point us towards a more hard-working pair on the scene than Serg and Kieron who make up My Digital Enemy, we'd be impressed. Running two incredibly successful labels in Zulu records and Vudu Records, smashing gig after gig across not only in the UK, but all over the world and releasing some of this year's hottest tracks that have been spun by the likes of Tiesto and Steve Angello, My Digital Enemy took some time out to chat with us about the year so far…
And if you're not going to Miami this year, scroll down for a link to their Zulu Miami Compilation mix – sure to inject more than a spot of sunshine into your day!
Hi guys! 2014 has been relentless on the release front from you two, for those who have blinked and may have missed something, can you brings us up to date on the year so far?!
Yes, it's been busy for sure!! Our first track of the year 'Shamen' smashed the Beatport Tech House Chart to the number 1 spot and saw BBC Radio 1 support from Pete Tong, Steve Angello, Danny Howard and Tiesto. It's still in the Beatport Tech House Top 10 now. What a great start to 2014!
Were you surprised by the success of Shamen? It's been dropped in some seriously high profile situations!
We knew Shamen was a big track as soon as it was completed! We had decided to write something a bit different for our Tech House label Vudu and Shamen was the result of that! It has been great seeing so much love for it and the fact everyone from the house heads right through to the big progressive DJs are supporting is truly amazing. It has really helped draw attention to Vudu Records!
And Change has been considered one of the highlights of the Toolroom Miami Compilation – how did that come about?
Toolroom asked us to write a track for the Miami compilation. After the success of last years 'Wrong' which got to number 1 in the Beatport House Chart we decided to do something along the same lines with a nice uplifting piano riff and a bouncy bass-driven groove. The guys at Toolroom really loved it and it was great to see Mark Knight spinning it twice on his radio show!
Which brings us nicely onto your own Zulu Miami Compilation – can you give us a bit of info about that?
Last year's Zulu Miami was our first foray into the compilations market. All the tracks were exclusive and it sold really well. This year's is the same format with 11 exclusive tracks from some of our favourite house producers! We are honoured that so many talented artists want to get involved. Zulu Miami 2014 highlights for us are Jay C & Kimmy Baxter – Ipek, Sam Dungate – B-Boy Style, Peter Gelderblom & Randy Colle – I got The Music, and Etienne Ozborne's remix of our track 'Lost'.
You guys are well known for putting together some of the best themed compilations around, how do you go about selecting the right tracks for each one?
Although Zulu is predominantly a house label we really try to make each compilation as varied as possible with tracks that can be considered tech house, deep house or progressive as well as house.
It also gives us a chance to discover new and rising talent and give them a chance to have their tracks out there alongside some of the more established artists. It's a great way for new producers to get a foot on the ladder.
You're hitting a fair few parties in Miami this year, 5 at last count? What's that atmosphere like over there for the conference?
It's always awesome in Miami. The atmosphere is off the hook. It's great to be leaving the cold, dark UK for such an amazing location. Things don't get much better than that!!
Any stories you can share with us from past visits?!
Kieron MDE falling in a swimming pool after drinking a bottle of vodka was pretty funny!
What 5 essentials would any WMC newbie need to make sure they pack when they're heading to the conference?!
Suntan
Shorts / Bikini (not together, that would be weird lol)
Sunglasses
Flip flops
A spare liver
Returning to the label side of things, both Zulu and Vudu have been pushing out some incredible music recently – what have you got lined up this year for both of them?
We have two awesome releases lined up for Zulu. First up, Matteo DiMarr & Dashka with the immense 'Closer'. We loved this so much we decided to do a remix. Check out this link http://soundcloud.com/zulurecords/matteo-dimarr-closer-my
Second up we have Carl Hanaghan with an amazing rework of the classic 'Strings Of Life' that is set to be massive over Miami WMC.
And then for Vudu, we have an awesome release from Emeskay with a remix by Zoltan Kontes that has got some immense feedback and is set to be big!
And how about from My Digital Enemy?
We are currently working on a single for Toolroom and a follow-up to Shamen for Vudu Records!
Collaborations are in progress with Acid House legend DJ Pierre and vocalist Katherine Ellis.
It really is an exciting time for us!
Thanks chaps!
If you're in Miami – you can catch the guys playing at:
· Electric Beach – March 22nd
· Haven – March 24th
· Island Sessions Sunset Yacht Party – March 26th
· Reload Pool Party – March 28th
· WMC Official Closing Party @ H5O – March 30th
For the Zulu Miami Mix:
https://soundcloud.com/mydigitalenemy/zulu-miami-2014-mixed-by-my
For more:
https://www.facebook.com/mydigitalenemyofficial
https://twitter.com/Mydigitalenemy
https://soundcloud.com/mydigitalenemy