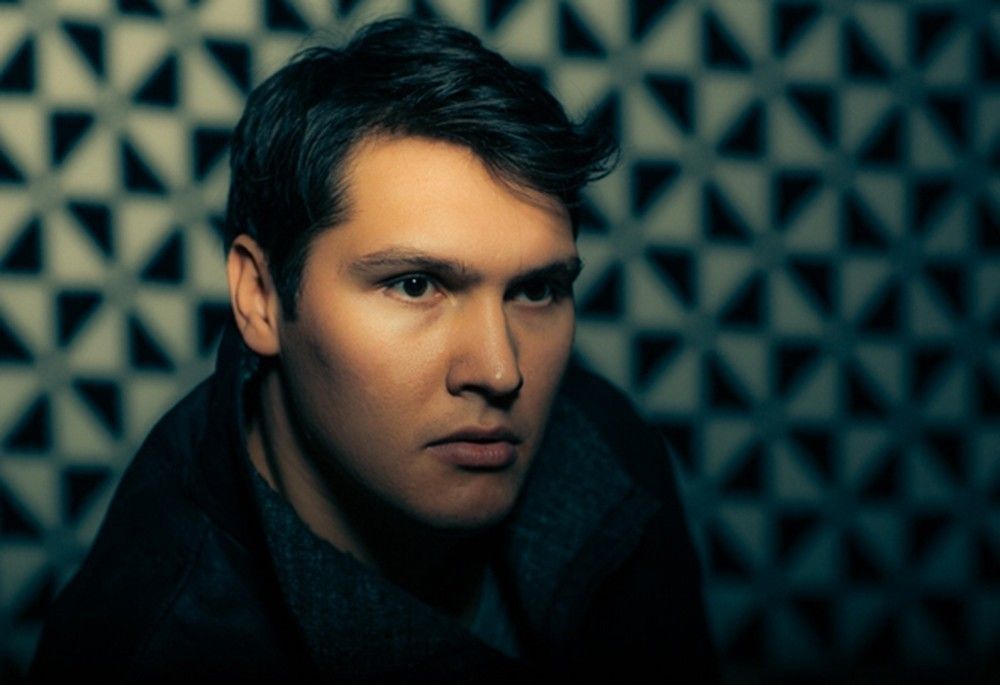 60 Seconds With.. Search Dip
Search DiP is an emerging producer hailing from Bucharest, Romania, whose sound is very much indicative of a modern one. Stripped back but sultry and sophisticated, it veers between house, disco and techno planes with sure fire elegance – always a sign of a producer currently making waves. While he's remained steadfastly and admirably in the background for the past few years while he's concentrated on his music, that may be about to change if he continues at the pace he's at. His latest EP is a lovely snapshot of all that he's good at, and you might want to check in with the Forget You EP sooner rather than later. And hey, it might just be a secret gem in your sets this summer. We called up the main man recently as he gave us a glimpse into his exciting world…

Mihai and Search Dip – are they two different people?
Search DiP is just an alias, so we are the same person really.

And where does the alias come from then?
Search DiP represents the essence of my kind of music I compose. Some deep house & groove sounds. Being a simple & short nickname resonates with the path that I follow when composing a track. The complexity of sounds embedded in my tracks is best expressed by this simple name.

You're from Romania, right? What was it like for growing up electronic music wise?
It was pretty hard to enter the market, even though a lot of young artists are being promoted in my country weekly when it comes to electronic music. But I have to follow a long and sure path in order to be recognized as an artist and not a new entry. If you compose good vibes in your own unique style, I think that this is the recipe to success.

Where are you based now? Any plans to leave Romania?
My music studio is located onto Bucharest, but I am open to leave anytime to make a name across the world.
What prompted you to start producing in the first place? Who were your early inspirations?
I was born into a family of DJs, my father and my oldest brother being the ones who inspired me to start mixing music. Beside this I was truly inspired by the great DJ's of house music of the my starting period like Deep Dish, David Morales, Kerri Chandler, Danny Tenaglia, Larry Heard, Dennis Ferrer, Ricardo Villalobos.

When did you start producing? What are some of the most important lessons you have learnt when it comes to production over the years?
I started to produce electronic music in the summer of 2011 after 6 years of mixing records. After that I realised that I want to mix my own tracks in order to see people on the dance floor dancing to my music that represents the best feedback for me. I have realised that evolution in my career as a DJ was to produce music – not only to mix IT.

Your music is enriched with many different sounds and styles. How do you approach your days in the studio?
I prepare the studio work for 3-4 days of composing after I get inspired to a certain theme listening to other artist tracks, maybe sounds from nature or even listening to symphony or jazz music. I am inspired by sounds playing all around me.

Are you a full-time musician? Or what else takes up your time?
I am a full-time musician, and I am focused only on searching and discovering new sounds, vibes and music.
Are you a hardware or software man? Can you see the benefits of both?
I am more of a software man but good software must be embedded in a good hardware so both of them are interlinked.
Your latest EP sees Amy Lyon on vocals. How did she end up coming on board?
I listen to a track of hers and I contact her directly and received a fast reply. After that we started composing together.

And can you talk us through the remixes? How easy was it to settle on those guys?
I contacted them on e-mail regarding the track because I knew them before all before; hence them appearing on the EP.

You've featured on some pretty cool labels over the years. Do you make music and then send to labels? Or how do you approach that?
Yes, I compose music and after I sent to a short list of accepted labels which match my style. Simple As.
And what is your ultimate goal with Matter of Fact? What made you start the label in the first place?
My main objective is to create a trusted team of artists, a colourful pallet of house music, to create worldwide showcase labels. I started the label because it seams like a normal step in develop the music production and also because it seems like a good opportunity to promote new entries.

Aside from the Forget You EP, what else should we look forward to from you?
I am on the way of launching more EPs after this summer involving some new special sounds.

Search Dip's Forget You ft. Amy Lyon is out now on Matter of Fact Records