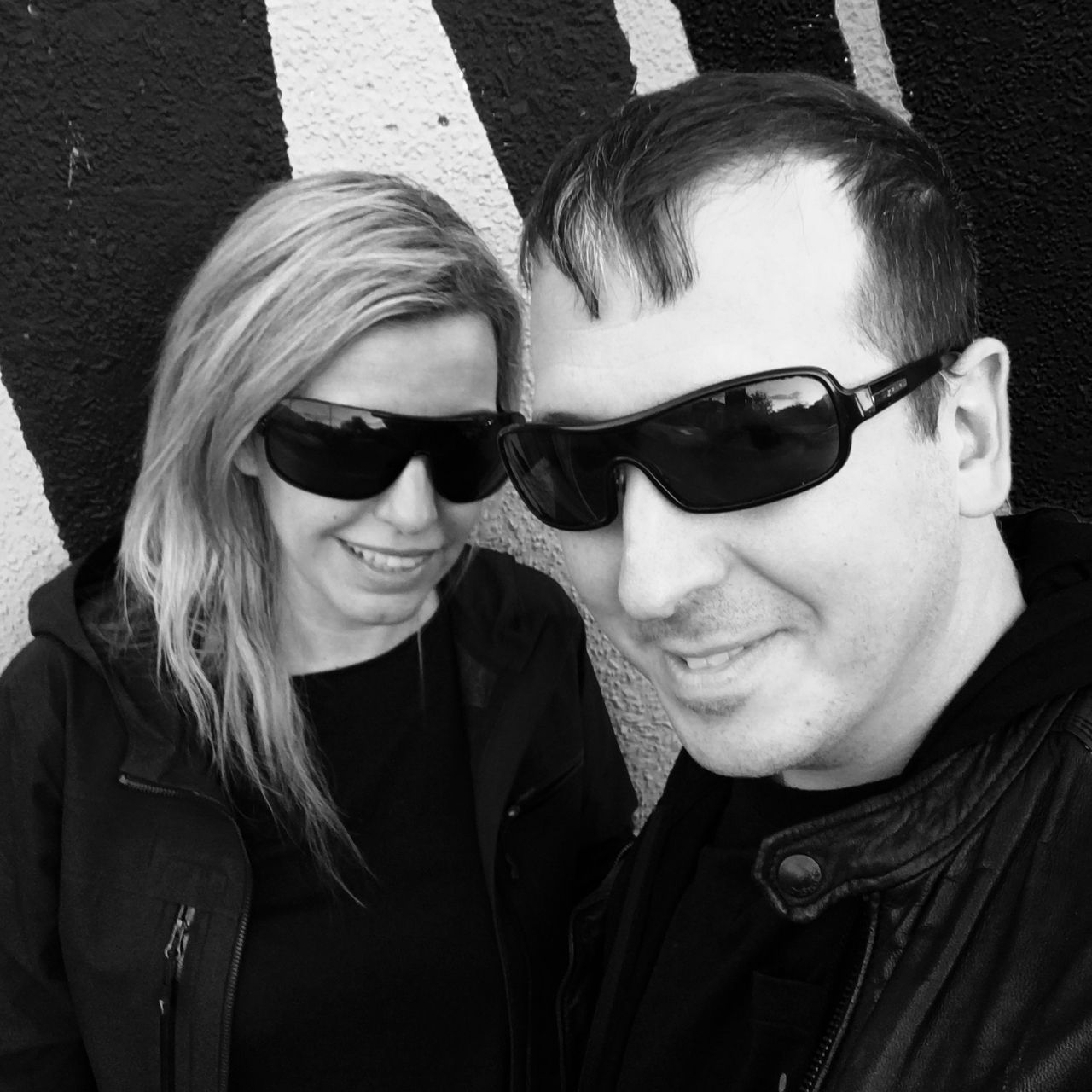 60 Seconds with… Sleepy & Boo
Sleepy & Boo's undying passion for underground music pervades everything they do. As DJs, this duo have become essential figures and pre-eminent players in the Big Apple's dynamic music scene. They have left their mark on countless dancefloors of all shapes and sizes, rocking rooms both big and small across New York City and beyond. Their sets are all about the groove, mixing together the best tracks from across the musical spectrum, hand-selecting the choicest cuts to create an unmatched vibe and atmosphere that takes the crowd to the limit. Whether supporting some of the world's biggest DJs, or crafting their own headlining sets, Sleepy & Boo are known for their musical diversity and knack for picking the right tracks at the right moment.
We caught up with them this week….
1. Which are the most distinctive hallmarks of your sound?
Our production style is really rooted in our DJ sets. When we're DJing, we're always processing how the music sounds and the feedback from the crowd, and then when we're working on production, we try to channel that back into our tracks. So that music could cover anything from techno to deeper and more melodic sounds; as DJs, those are the sounds that we connect with. We like to make music that encompasses those different moods and vibes, but generally it's all geared towards the dancefloor, and with a real groove that you can connect with. You'll find dub elements in our tracks as we like cool and trippy delay effects. We love drums and percussion, things that someone dancing will get into. We strive to have some memorable chords and musical elements in each track as well.
2.Do you feel more producers or djs? How much the mix of the two roles influences your dj sets and your production?
We've been DJing for a lot longer than we've been making music, and we feel like we're just beginning this journey as producers. There's so much to learn and so many different things to try. We love to play our own productions in our sets, and we really use that experience to finetune the tracks until they're done. It's definitely important to understand both if you're making dance music. And honestly one of the best things about being a producer is playing your track in a set and getting a positive reaction from the crowd. It's so inspiring and gives you that encouragement to keep working on your music.
3. You're from an enormous city, new york is a melting pot of life and different influences. How's the big apple's scene changed in the last 10 years?
New York has gone through a lot of changes in the last 10 years as a city as a whole, and that's been reflected in the club scene. 10 years ago, Manhattan was the center for all the nightlife and clubs. Now Brooklyn has really expanded and become a great place for music and parties. There's lots of big events and productions happening here as well, so there's really a big variety of options going on at the moment. And New York as a city is starting to recognize the importance of nightlife – the old cabaret law was just repealed, which is something everyone is very excited about, and New York will be naming a nightlife representative soon. Music-wise there's a huge amount of diverse sounds and parties going on. You can find something for everyone now, across all genres and styles.
4. What are your plannings for the future? What would you like to add to your bio in the next 5 years?
We are planning to keep doing what we're doing, and keep making music, and our goal is to learn as much as we can as producers and keep improving. We hope to keep working with quality labels and artists and get our own productions to the place where we want them to be. Making music is an evolution and a journey and we love embracing that path. We've been DJing more and more outside of New York and that's something that we'd like to expand. We'd love to visit new places we haven't been before and bring our music to new audiences. But we really do try to live in the now and be in the moment, as that's where creation is.
5. Who are Sleepy & Boo apart the djs and producers life?
Well, Sleepy & Boo really is who we are, as music is a big part of our lives. We are married and our partnership as artists mirrors our life partnership – we work together, travel together, and make music together, and we feel very blessed to be able to do that. On top of that, we have multiple events going on and parties happening throughout New York on a continual basis. So there's a lot of things and moving pieces going on at any given time that we are responsible for. However, we're living in a big city that's not the most hospitable place for independent artists, so we do other things outside of just music and parties – writing, consulting, marketing, trading – all to keep everything functioning and flowing. We do try to take time to be in nature, to be around art and other creative and inspiring outlets. Focusing on spiritual well-being and consciousness is a big part of how we connect to the universe and discover our purpose. In addition, we're always up for being part of projects that can benefit and help others in need of assistance. It's all about a healthy balance and staying grounded and present, and contributing positively to this world.
6. You're about to release a new ep, "Return to order", tell us what's the story and the feelings behind this production.
The title track of the EP "Return to Order" has an interesting origin. Over the last two years, Begoña (the Boo in Sleepy & Boo) has been really pursuing her interest in meditation and spirituality, and creating her own 20-minute meditation sound paths. Her 8th path featured a beautiful guitar loop as one of the elements, and that inspired us to consider transforming the sound path into something for the dancefloor. And it came out really nice. One of the first times we played a demo version out, we had people coming up to the DJ booth asking what track it was. So then we set out to create two more tracks that would complement it, and keep a similar type of positive and spiritual theme. "Glimmer" continues that kind of vibe, boosting up the energy a little bit. And "White Light" closes it out with a lot of melodic elements and a nice uplifting feel. We're really happy with this EP because the roots of it come from a place of meditation, and all the positive benefits that gives you – we like the idea of transmitting that experience onto the dancefloor.