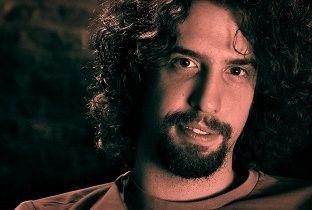 60 Seconds With.. Souldust
Souldust is a Belgian producer who works as A&R at one of one of the country's most famous modern labels, Electronical Reeds. Ran out of Brussels, the label is renowned for its diverse flavours, and is known for focusing on everything from deep to tech to progressive pastures. From that perspective, Souldust is a welcome addition to the crew, and just as his latest release was about to drop for the label, When I Knew (a collaboration with Deeleegenz), we put some pertinent questions his way…
So what's the idea behind your latest EP? How did it work in the studio with Deeleegenz?
Deeleegenz came up with the original idea, which was quite different than the finished track. At that time, most of the tracks that we made were a bit mellow and we wanted to change that direction to go into something punchier. So we took the idea and worked on it to evolve in that new direction. When I Knew was born!
What does working as A&R at Electronical Reeds involve?
It involves keeping an open mind when I listen to the tracks and demos I receive. Over the past 2 years we decided to focus on peak time vibes but keeping that groove and those harmonies that we love so much. With that in mind I listen to the tracks, discuss those with the team and artists and sometimes propose pieces of ideas that could push the track even further… But that is all subjective of course. In the end, artists have the ultimate decision!
So how did you first meet the guys there? Did they get in contact with you or vice versa?
Felix Cage introduced me to them. I was (and still am) his sound engineer and they needed one for their mastering. That's how I first joined the team. After a while, the previous A&R had to leave Electronical Reeds because of personal reasons and I was offered the place of the label A&R, so here I am!
Do you feel a responsibility as an up-and-coming producer to help out new guys at Electronical Reeds?
I don't feel such a responsibility per say, I do it naturally… Even when I "begun to dj", I was always open to helping out new comers… Nowadays, I am still willing to give a helping hand but only to those who are actually working on moving forward, not the ones that are just talking about it, if you see what I mean 😉
What's your favourite Electronical Reeds release to date?
Tricky question, my dear!!! And an impossible one for me to answer!!!
Every track I chose to release has its own special thing that I love… It's like choosing which child you prefer as a parent…
Are you entirely self-taught? Or how did you learn about production?
Well, I know how to use a DAW because I studied Sound Engineering… I also studied a bit of music theory and played different instruments, which clearly helps today… And I certainly had good pieces of advice from my Brussels homies!!!
I also learned a lot while working with Deeleegenz who composes since a long time now. All of the above combined allowed me to work on my personal productions too… It is by making that you become a maker, isn't it?! (Laughs)
Did it take you a while to settle on your own sound? Or did you always have an idea of the sort of sound you wanted to make?
Well, I worked on the sound of other producers before creating mine… So when I have an idea of what the track is going to feel like, I have a pretty good idea of where I want it to go and how I am going to get there. Then comes the part where you have to put your ideas together and actually make a finished track… It doesn't always take the same time :))
How does working with Deeleegenz work in that regard?
In total trust!!! As we compose together, we work the track and its sound together. When it comes to the mix-down and the mastering, I take the lead and I do everything to respect what we came up with!
You've got El Mundo on a remix here. Did he interpret the track as you thought they would?
We (Deeleegenz and I) honestly though he would come up with something heavier, with more punch. And he surprised us with this deep remix which is seriously good. We really dig his interpretation of When I Knew…
Do you ever feel there's a risk with getting one of your favorite artists to do a remix in case you don't like it?
I was going to say no, but in fact, yes (laughs). I don't feel it as a risk because I am quite confident in the artists we (the label team) choose to remix our tracks. As an A&R, if I don't like it, it opens the discussion with the remixer, which is a great way to know someone better. But you never know how the artist is going to react to the fact that you don't like the remix he made…
And what do you generally make your tunes on? Are you a laptop or an analogue sort of guy?
At this point, I'm a digital guy. I work inside the box. And Deeleegenz is the opposite. He loves old synthesizers and has a pretty nice collection, which is going to be installed in our studio very soon.
So I enjoy the analogic sound that arrives from my composing partner and once it is recorded, we work inside the box 😉
And you're still pretty young, right? How long have you been involved in the scene then?
If 34 is still young (laughs) I surely don't feel like an old dude!!!
It has been 15 years this year… Oh my god… 15 years… Gonna have to celebrate that one!!!
So are you solely focused on the productions at the label? Or do you have a hand in the parties too?
We are a team and we like to consult each other on various matters. This is our way to be involved in the image of the label and the music we propose, whether it is for the tracks we release or the music we play at our parties. But each team member has his own responsibility. In the case of the parties, Felix is the event manager. So we have a lot of discussion about artists we invite, line-ups, flyers and he puts everything together knowing what the team has in mind, but he has the final word.
What's next for you?
Preparing Electronical Reeds' 5 year Anniversary, spending time in the studio with Deeleegenz, Superdrums, Felix Cage, and maybe other artists, playing on the beach of Calvi with O.D.Math during the Calvi on the Rocks festival and we are looking for gigs outside of Belgium with Deeleegenz… Really like this duo thing that is happening right now, we even came up with a name for this one: Deeligent Soul! So quite a lot actually when you write it down (laughs)
Souldust & Deeleegenz's When I Knew is out soon on Electronical Reeds