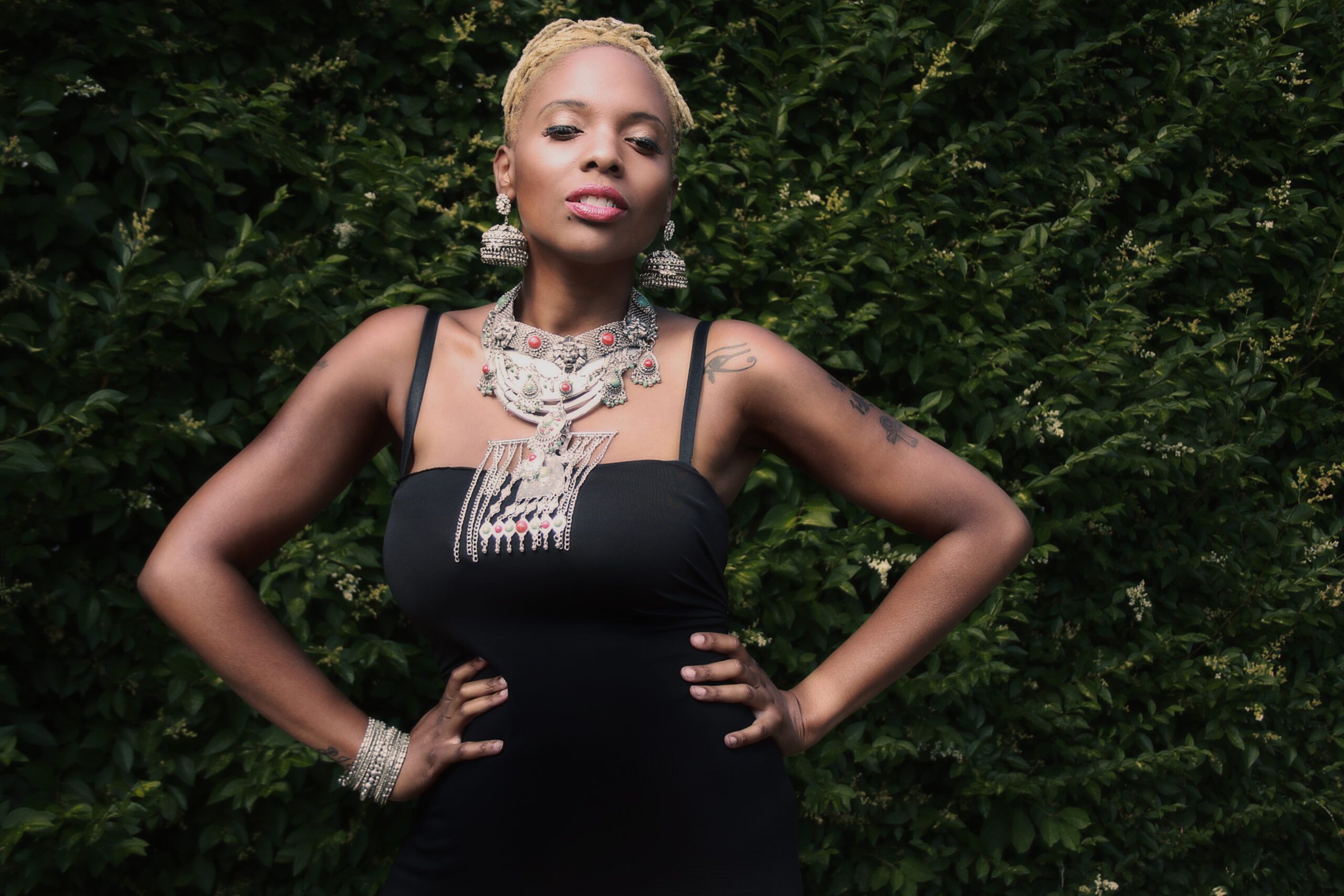 60 Seconds with Soulful Emma Louise (S.E.L)
Soulful Emma Louise aka S.E.L is a lady with an unstoppable talent and the burning desire to take British soul music back to its roots, which she will be doing in style at her debut Live show at The Hideaway Club in Streatham on Friday September 21st. The former Soul II Soul singer headlined the Summer Soulstice Festival and appeared on Talk Radio's Bad Ass Womens Hour this summer and S.E.L's new single 'Teach Me' with Tom Glide is out now on TGee Records. We caught up with Emma Louise ahead of her show where she shared some memories from her journey. Catch her now before the big arenas beckon.
www.selsoul.com
You're due to play your debut Live show at the acclaimed Live music club, The Hideway in Streatham on Friday September 21st, and how important is the Live side of things to you and do you enjoy connecting this way?
Performing live is so exhilarating! It's the best way, in my opinion to connect with your fans. This is going to be my first big solo gig since having my baby…the last one was unfortunately cancelled because of the weather so I am extra excited about this one. We all are!
Which Live artists inspire your work?
I love to watch people that mesmerise me with their performances. People like Jill Scott and Erykah Badu. When you watch these females perform live, you can't keep your eyes off them! Hypnotising and mesmerising performances. Truly embodying every lyric. I love to watch Janet Jackson too. She inspires me because of her energy. The way she works the crowd is unlike any other performer I have witnessed.
The new single 'Teach Me' with Tom Glide has just come out and can you tell us a little bit about the single and how you came to work together as I believe it started from the 'Divas Got Soul' album from last year?
Yes, I was asked by my radio promoter whether I would like to be involved in a album based in collaborations with the most well known females in UK soul at the moment. I was honoured to have been asked.
Tom Glide is such a talented musician and he composed a song especially for me. He already gave it a title but said I could change it if I wanted to and I then wrote the lyrics and vocal arrangement and 'Teach Me's getting a solid reaction.
2018's been a super busy year for you on the singles front with your cover of the Des'ree classic 'You Gotta Be' out in March and then flanked by 'The Sweetest Pain' for the vinyl release which was released on Record Store Day in April. I understand that this was your first vinyl release and does vinyl excite you as it seems to be making a comeback…
Nothing beats that vinyl sound man. When you hear the needle on the record! That classic sound as the needle goes round before the track starts….I am so excited about the fact that is it making a comeback. Things seem to be going full circle!
You mainly working with the American DJ Spen, and how did you guys first hook up? It seems to be a great partnership and you're working on your debut album now and can give us a bit of insight into how you guys work together, how the album's coming along and when will it be released?
I first worked with Spen when I asked him to remix my single 'Elevation' and we had an instant connection. We worked so well together, we decided to do an original track, which is how 'Flowered Tears' came about.
The album is still in the selection process. It's being executively produced by Spen and produced by Mike Patto. We have some new material on there, tracks my fans would have heard and some reworks of some of the tracks in my repertoire. We're aiming for a new year release and I can't wait!
On the back of these well-received singles you also went on to guest of Talk Radio's Bad Ass Women show and headline the Summer Soulstice Festival in Barnet, and how did you find these experiences and are there any other highlights I've missed out from your busy schedule?
The Summer Soulstice Festival was such an amazing experience – I was shown sooo much love by everyone. It's a reality check when you hear the crowd singing your songs. A great feeling.
Bad Ass Women's Hour was again an honour. To be among such an inspiring bunch of women in such a big platform really empowered me to be proud of what I have achieved.
I don't think I've ever been asked to tell my whole career story and the hurdles that I've encountered and it was truly empowering to hear myself talk about the experiences that I have turned around to evolve.
Another huge blessing in your life is your 1 year old daughter Lyric and how do you find juggling motherhood with your musical career and does she sing your songs?
Lol, she doesn't sing my songs yet. She does get confused when she sees mummy on the tv screen though. She looks at me, then at the screen, then at me again…then points to the screen. Lol, it's very funny.
Her favourite group is Earth Wind and Fire, namely the songs 'Boogie Wonderland' and 'September'. I keep saying I need to post on social media her reaction when she hears these tunes. It's unlike anything i have ever seen and immediately she lights up and starts dancing.
Life has changed and my juggling game has had to go into overdrive. I am doing soooo many things at the moment. As well as being a mum to my princess – I am always a mum first. I am still the same….I just have to be militant and more selective with my diary and time allocation. Social life has gone down drastically, but it's because I'm bringing up a child and working hard on my career. Family and career are my priorities now.
With a degree in music under your belt and stints in a choir, you were also part of the world famous Soul II Soul group, and what was life on the road like with them? Any great artists cross your path and where there any extra special highlights from working with the band?
Life on the road with Soul II Soul was truly amazing and there's so many places I've seen and so many great experiences. The main highlight has to be performing at the DSTV Festival in South Africa, which was incredible and I've made some lifelong friends from being with the collective.
I have met sooo many people too and way too many to mention. The most memorable? Sitting and having a very deep conversation back stage with Chuck D of Public Enemy and then watching them perform. Iconic!
My life is so different now though, doing so much touring just isn't me anymore. Unless I bring my daughter with me of course. I will always have so much love for Jazzie B and the Soul II Soul collective. 12years I was with him and I learnt so much from him.
When you're not writing songs, performing or recording, what do you usually get up to and are there any special on-going interests that keep you occupied?
I am a foodie and healthy eating is definitely a passion of mine. I eat as much home cooked meals as possible and although often disappointing, I am always digging into the ingredients of mass-produced food and trying to educate people on healthy eating and nutrition….(I am one of them. lol). A healthy body equals a healthy mind and a productive soul and in my opinion, you are what you eat. My daughter only eats what I've cooked for her from scratch and I taste what I give her to make sure it tastes great. She is 1years old and definitely a foodie already. lol 🙂
Soulful Emma Louise (S.E.L) is Live on Friday September 21st at The Hideaway Club, 2 Empire Mews, Stanthorpe Road, Streatham, SW16 2BF and onstage at 8.30-9pm. Tickets: https://www.hideawaylive.co.uk/SEL-friday-21st-september-2018 Event info: https://www.facebook.com/events/2079065795707287/
'Teach Me' Tom Glide & S.E.L: https://soundcloud.com/selsoul/tom-glide-s-e-l-teach-me