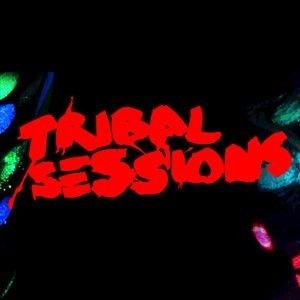 Tribal Sessions opening night review
Well it's finally arrived – the first ever Tribal Sessions party on the island of Ibiza. In the past the Tribal brand has been synonymous with open-air raves featuring tens of different acts in fields around the UK, but never has it made the trip across the pond to the White Isle. Going by the queue that formed around the corner of Sankeys Ibiza, there is something of a massive appetite for Tribal here, and that appetite was fed quite literally tonight. Why? Well because there was even a BBQ on hand tonight to keep hungry ravers happy!
The party started early under a late afternoon sun at around 6PM which meant there was a whopping 12 hours of partying ahead of us. After mixing it on the terrace with lots of friendly faces, media types here to see what all the fuss is about and the odd DJ, people eventually began to filter inside the club.
It's a fine space, with a basement for more intimate and underground acts and a big main room with plenty of Sankeys promotion, soft edged lights and beaming lasers. In said basement is was acid man Recondite who was charged with headlining and he does so in some style, weaving subtle and supple house and techno beats together into an hour of impeccable sound.
In the main room, of The Lab, as it is called, proceedings were headlined bu Be As One boss Shlomi Aber who served up chunky tech funk beat after chunky tech funk beat. He was followed by the Tribal resident and one of the driving forces behind its renewed vigour, Darius Syrossian. Typically Darius back-to-back with Sidney Charles was in fine form layering thick house drums on meaty percussion all night long, with those on the floor in front of him loving every single tight mix.
Last but not least, Danny Tenaglia stepped up with his tribal bag of trips totally befitting the club and hour. The question this night has been asking on their promo material is Are We Tribal? Well on this evidence, a large section of Ibiza is going to be Tribal each and every Wednesday this season.