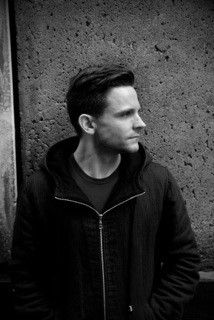 60 Seconds With… Stefan Z
Unless you've been living under a giant rock for the past year, then you can't help but have noticed that Canadian electronica is in as healthy a place as it's ever been. Constantly churning out new talents, the cities of Vancouver and Montreal have recently turned into a hotbed for A-grade house and techno. One such individual to rise out from the Van' recently is Stefan Z, whose latest EP on Subjekt we're particularly digging. A rich and delicately woven tapestry of unusual house sounds, it's the sort of potent dancefloor weaponry that'll go down a storm at any time of the night. With this in mind, we caught up with the main man himself to find out more about how he approaches his craft

What was the last record you bought? Are you a big record collector?
Hmmm oh man well I have a huge collection of break-beat and 2-step records from the early 2000's but I would say the last record I bought was an r'nb record I bought for the accapella! Can't remember the name of it but I sampled it for the lead track off the new EP on Subjekt!
Is Canada a good place for sampling new music then?
Sampling? I guess it's as good as any, haha!

Do you still go record shopping then? Or is that something you've left behind these days?
I go shopping for sampling purposes only these days to be honest.

What keeps you invigorated musically?
The constant need to improve, experiment and grow as an artist!

It seems like you've always come from nowhere recently with a string of great EPs. But, in all seriousness, how long have you been producing electronic music?
I started experimenting with Fruity Loops in 2007 and bought a macbook with Logic in 2008ish but more recently have spent the last 2 years producing full time 8-10hrs a day 5-6 days a week.

And musically, who was your idol growing up? Have your idols changed since you began to make house music?
Well I listened to my parents stuff as a kid so a lot of Pink Floyd, Paul Simon, Dire Straights….as a kid I was into a ton of different stuff from Led Zeppelin to Metallica to Cypress Hill to Daft Punk…..I wouldn't say that I really idolize anyone musically but I really respect the music they create and strive to create original works of music that people can relate to!

Do you listen to a lot of music outside of electronica? Like what, for example?
I actually make a concerted effort not to listen to any electronic music (or music in general) aside from when I am purchasing tracks for my DJ sets. I find that it really helps with creativity in the studio when I am as uninfluenced as possible.

What do you reckon the most important aspects of production are?
I would say that the idea or concept behind a track or song is for sure the most important thing. A track can be poorly produced but if the idea is strong people can really latch onto it.

You definitely seem to take chances in your productions. Do you think too many producers 'play it safe' with their music these days?
Hmmm yeah I think there are a lot of newer producers that are so eager to "make it" that they tend not to follow their own individual style and instead try to emulate others that are established in the industry. I think this is a good way to hone your technical skills as a producer but maybe not the best way to create an identity for yourself.
So what was the biggest challenge you faced with the Blu EP?
Honestly I was really pumped to start a new project and had lots of inspiration so all of the ideas came together quite quickly. I guess I would say the toughest part was some of the mixdowns…..isn't it always though!

And can you talk us through how the tracks were made a bit? What did you learn about yourself during the production process for that one?
Well I can't quite recall how the initial ideas came together but I do know that the tracks went through many stages with many different ideas until I boiled them down and focused them. Patience is the key sometimes!

You seem to revel in crafting slightly off-kilter sounds. Any reason in particular for this?
I think weird sounds make everything more interesting!

Have you ever thought about a live set-up? It definitely seems like something that would suit your music?
Yes this is for sure something that I wish to pursue in the near future.

What's next in the Stefan Z story that we need to look out for then?
I've got a remix of Pink Skull thats coming out in August as well as a follow up EP for later in the year coming on My Favorite Robot and a few other things that are in the works! I will be based out of London starting in September so really looking forward to a fresh setting and traveling in Europe for some nice gigs!


Stefan Z's Blu EP is out now on Dutch label, Subjekt Recordings