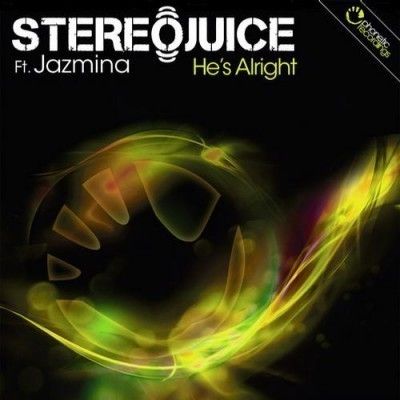 60 Seconds with… StereoJuice93
StereoJuice93 are two producers from the White Isle, Ibiza, who have teamed up recently for the quite magical "He's Alright", a track that's creating quite an impression in the house music scene. Championed by Pete Tong (where it was number 1 on his Ibiza weekend Buzz Chart) and numerous others alike, the track grew from nothing to become a sleeper hit that soon took over the island by the end of the summer. We caught up with one half of the DJ recently, Andrew, to talk about the track, the island and their influences…
So…how did StereoJuice93 form?
Jon was running a night in Eden Ibiza for a radio 1 DJ and booked me (Andrew) to come out and DJ. We hit it off big time and had very similar tastes in music even going back to the 80s. We lost contact for a while and met up again by coincidence at a mutual friends event in the UK and arranged a little studio session. That little studio session turned into 3 of our tracks being signed and three remixes too. Now we are practically living in the studio!
What DJs and producers inspired you both over the years?
There are so many producers we love and respect that this could be an endless list, but Afrika Bambaataa was probably our first wake up call to the world of production with those awesome beats and drums. Once the club scene really kicked off our inspiration came from the likes of Shades of Rhythm, Orbital, Leftfield, David Morales, Frankie Knuckles, Roger Sanchez, Todd Terry, there were so many great producers back then. Right now things have changed and we are loving Jamie Jones, Hot Since 82 and our current hero, MK.
Who does what when producing the tracks? How does working in a pair benefit you guys?
The beauty of working together is we both engineer and have a slightly different take on where we want to the track to go. This keeps us on our toes and the track feeling fresh.
Why pick an alias at all? Did you guys work in music before the EP came about or is this your first time you've released stuff?
We feel this is a true collaboration. It's a mixture of minds and thoughts. Neither of us would have made our sound individually, so we felt to truly represent our music we needed a name that represented us both.
Do you guys work on music individually too?
Yes, we both have our own productions as individuals and with other associates and we feel that working with these talented people helps us in our own productions. The more people you work with the more you learn.
Tell me about "He's Alright", your track on Phonetic. How did that one come about?
We have been working with Rob from Phonetic for many years. He sent over a vocal package from Willy Washington from NYC, and we basically loved every vocal which made our life extremely difficult. In the end we chose 'He's Alright' because we just loved the soulful harmonies. Both Rob & Willy liked our interpretation and we were honoured.
I gather you're delighted with the reaction so far too? Was it slightly overwhelming to see Pete Tong shower it in praise?
Its always great to hear anyone say good things about your track but Pete Tong!!! if he says anything about any ones track its always amazing to have that reaction from such a massive name. He is after all the spokes person for all-that-is house Music.
Did you expect that sort of reaction at all?
No we just hoped people liked it!!!!! But to have that feedback is amazing.
How did you produce the track? And how did you end up working with the vocalist, Jazmina?
Our instrumentation was written in our studio in the UK. We wanted the track to have a retro feel with a modern twist. We combined some 808 & 909 sounds with some current synths and hope it would create a unique feel. Willy's vocals were recorded by Jazmina in NYC and you can really hear that New York vibe coming through.
And same with WillyTrix? What did he bring to the writing process that you guys hadn't envisaged?
All Willy's vocals are amazing. He a truly gifted song writer and to have write with us is awesome. He brings such a cool element to our production and is a total professional.
The White Isle, Ibiza, seems to have played a big part in what you guys are about. Do you still run nights over there? What do you think about where the island is currently at musically? Does it still excite you like it used to?
We have both been playing in Ibiza since the mid 90's and have been lucky enough to DJ for all the clubs and bars. Once we started producing together we felt the need to focus on studio work so we had a summer out. Ibiza is an ever changing island. The new deep house scene was already in Ibiza even in the 90s and in fact has never left. House music is an important part of Ibiza and there is no place in the world like it. It leads the way for new and old producers. It is key to what is happened in the dance music scene and is the heart and soul of what dance music is all about. We have seen tracks appear on the island as unknown white labels and turn into UK No1's. Ibiza is POWERFUL! Going to Ibiza just give us butterflies. The anticipation of playing there is second to none. You know that clubbers there are educated so you need to be prepared and top of your game. Ibiza will never, ever lose its magic.
Finally, what's next on the agenda for StereoJuice93? Many more productions in the pipeline?
Our remix of Max Linen – "Flashback" is out this week. We have a deep and bouncy mix of Rob Roar's "What's Happening'' out in 2 months. Our new track 'Deep Touch (Dare Me) will be out in December and we have just finished our next EP. We also have a remix on its way that we are really excited about and we will keep you posted about that one!