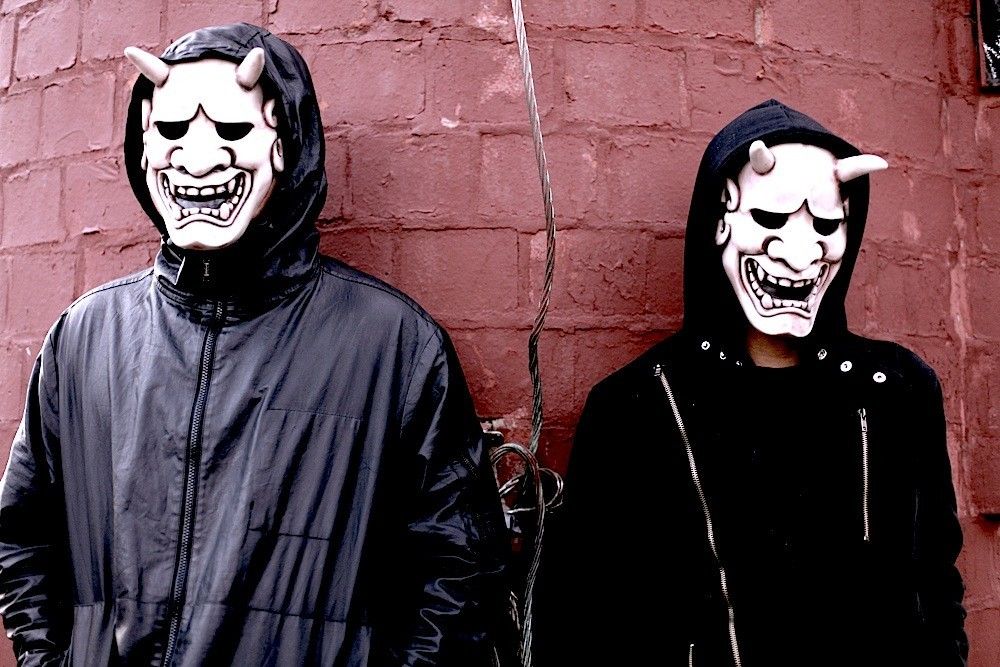 Interview: Static & Bass
Production and DJ duo Static & Bass have been taking NYC's clubs by storm since their inception in 2012. The talented pair has wasted no time taking over the likes of Pacha, Webster Hall and District 36 where you can find them every week as residents. With an already lengthy release path behind them including EPs with AcropolisRPM, TRXX/Plasmapool, Pop Rox Musik and others – we're not surprised to see the pair rising through the ranks at a lightning pace. Their electrified sound and lively performances have earned them a rightful reputation as a must see act and seeing as they've managed to translate that energy into their high quality productions, you can see why they're receiving big plaudits.
We spoke to the guys to discuss their new releases and what's up next for them in the Autumn/Winter seasons.
Hi guys, thanks for talking to us today. Firstly introduce yourselves individually and give us a bit of background on how you came to be a duo.
Our names are Rai Sarion "Static" and Eric Chen "Bass", and we have been friends for a while but our careers started out separately and in different circles. Rai first got into djing under the alias MadRaverRai and Eric was under the Alias DJ Cheric. Rai played in parties within the trance scene for about threes years before he partnered up with Cheric who has already been djing in the House scene for 8 years. It was at the time they first worked together in the studio that they decided to partner up officially.
We played under the name "Cheric & Rai" for 2 years until we decided to produce a more aggressive style of music. We thought the name Static & Bass was just fitting since some of the content we were producing had a heavy static sound behind the bass lines.
How is the EDM boom stateside affecting the clubs in NYC?
There are certainly more attendants now. It's the new cool thing to do. What makes us happy that there are more people being introduced to dance music, which is pretty much what we listen to most of the time.
Has it become easier or harder to break through now?
Honestly, it's a double-edged sword. While there are more opportunities there is also a lot more competition. Every artist has to find that niche that they fall into and excel in the individual styles they have to get noticed.
What's the toughest thing about the electronic music world in the city?
Competition. Everybody is a DJ now. One of the few things that set us apart is we produce our own tracks and aim to be unique with our sound. That is something completely necessary to break through.
Where do you see things progressing for the clubs and events in NYC at the moment?
We see bigger events in the future. That also means more opportunities.
Your 'Nightshift EP' is out this month, what's the story behind that release?
We actually finished Nightshift first before we found our vocalist Nina Sung. Eric is the one that found Nina.
Where are you drawing inspiration from on these recent release?
We created the melody first then just went from there. It's a method we employ often. We let the melody decide the rest of the track.
What's up next for you guys?
To get in some more studio time and push our style further.
Any bookings/tour dates for New Yorkers to note down?
Currently working on that follow us on Facebook for more information for our upcoming shows!
Let's talk a little about the studio side of things. Do you guys work together or in separate studios?
We both work from home at first then we meet up to finish a track at Eric's. That's where the main computer is.
What's your setup for writing music?
We use both Ableton Live and FL Studio as our DAW. Rai has a very simple setup. He just uses his Macbook and a Keyrig 49 keyboard. Eric has the main computer, which is custom build 8-core with 2 KrK Vxt 6 monitors and a simple midi controller.
Must have synths/plug-ins?
Rai: Sylenth & Massive. I use Sylenth for my leads and plucks and Massive for my basses.
Eric: Sylenth, Massive, Sytrus, Harmor, The Glue, Sausage Fattener, Wow Filter, and Effectrix.

Who does what in the studio?
We both do it all, however when it comes to mixing and mastering Eric does most of that. When Rai works on a track separately, he will focus on creating melodic layers, structuring and overall transitions. The next step would be to go to Cheric's and start transferring to the main computer. He works his magic on the track and we work on restructuring together.
This is only one of the methods we use. Sometimes we produce a track together completely and other times it's Cheric that has an almost finished track and I will step in and put my ideas on it. The situation varies but one thing is certain. When we get in the studio we work very well together. Things always go smoothly.
Top production tip for new-starters.
Take some tracks that you like and try to recreate them. This will train your brain on how a good track is structured and you can develop your own style from there.
Thanks for your time guys.
Keep up to date with all things Static & Bass online:
www.facebook.com/StaticandBass
www.soundcloud.com/staticnbass
www.twitter.com/staticnnbass = Rai/Static
www.twitter.com/staticnbass = Eric/Bass