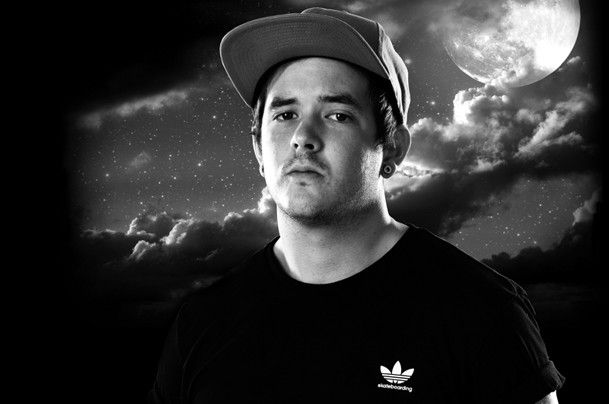 60 Seconds with… T3NBEARS MUG
Still a relatively new face on the dance music scene, T3nbears has been causing quite a stir with whatever he lays his hand (paw?) to. With production credits on GLOWINTHEDARK and David Guetta's dance floor monster "Ain't A Party" and now on the equally huge "MUG", released with GLOWINTHEDARK and BBC Radio 1's Danny Howard, 2014 is looking seriously big for the young producer. With the hype of MUG still ringing in everyone's ears, we caught up with T3nbears to find out just how this collaboration came to be…
Hi T3NBEARS! Thanks for taking the time to speak to us – how has 2014 treated you so far?
Hey! Very well thank you, so far this year I've been busy focusing on my writing and productions for myself, GLOWINTHEDARK and a few other artists I'm working with.
Mug has been smashing the Beatport chart, how has the experience working with the guys at Spinnin' been?
The experience has been amazing, it's refreshing to work with such professionals in this game and for my first artist release I couldn't have asked for a better place!
And how about support for the track itself – any "pinch yourself" moments?
Well I was heavily locked down in the studio throughout the release but when my friends told me guys like W&W, Dimitri Vegas & Like Mike and Sander van Doorn had supported it I guess then I felt kinda strange!
It must be amazing seeing your track dropped and the crowd going mental – any moments that stand out in particular?
Yeah, it's been incredible. I think the first time I saw the song drop was with GLOWINTHEDARK playing somewhere and it was then that I believed in the track haha
What about the production process? How did you get involved with Danny and GLOWINTHEDARK exactly?
I joined forces with GLOWINTHEDARK as part of their production team after we worked on the track "Ain't A Party" together, and actually this was the first thing we wrote together when I moved to Holland. We finished a road-test version of it which the boys played that night in IBIZA, Danny was also playing so talking and drinking led to the decision to work it together. We finished our parts and sent it to Danny who sprinkled his magic over it and then it was born!
The track has been produced in several countries then – do you think this has added to the final result?!
Definitely, it's always great for the creativity to send to each other for small tweaks. I'm really happy how the track ended up!
You've got a history playing in bands, how has the transition to producing electronic music been?
The transition has been easy so far, I use my guitar in nearly all of my productions and sing/sample on everything. So I think I've managed to keep part of where I came from with me now.
Has the success of this track opened a few doors for you?
Definitely, I'm really busy at the moment with both T3NBEARS tracks as well some collaborations so it's definitely been an amazing platform for me to enter in!
And finally, what can we expect to see from T3NBEARS in the near future?
Right now I'm busy with some more feature slots to see through this summer but towards the end of the year I will be releasing some solo T3NBEARS songs, which I'll leave for you to hear!
To buy MUG:
http://www.beatport.com/track/mug-feat-t3nbears-original-mix/5136304
For more T3nbears:
http://t3nbears.com/
https://www.facebook.com/T3nbears
https://soundcloud.com/T3NBEARS
https://twitter.com/T3NBEARS