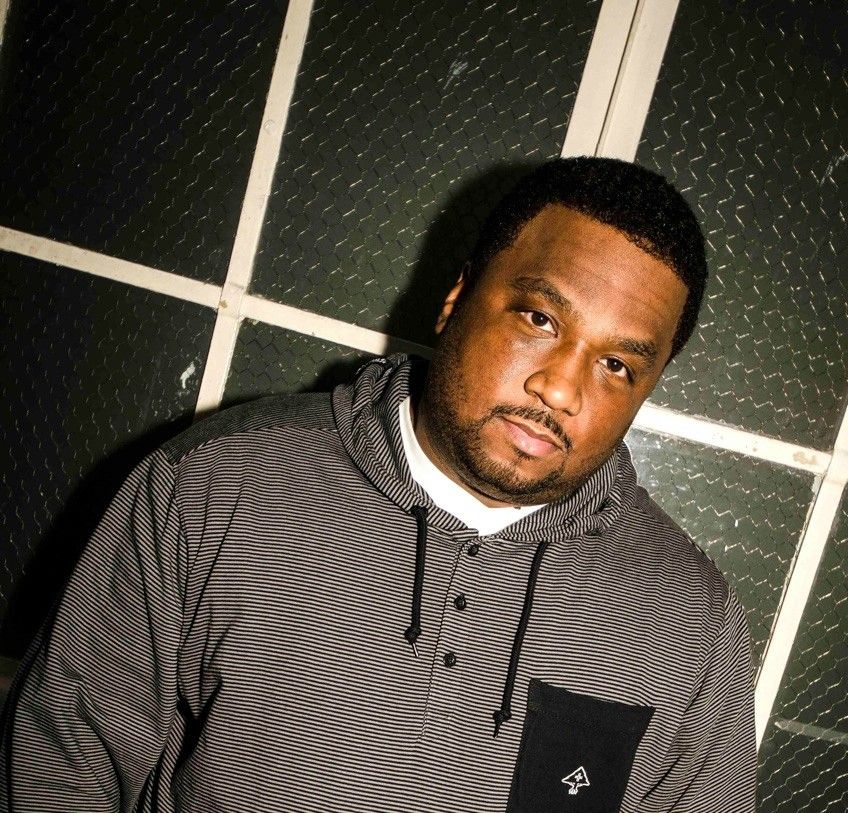 60 Seconds with… Terry Hunter
ihouseu.com catches up with Chicago's Terry Hunter of Bang party fame, as he gets ready to fly in for the Groove Odyssey 4th Birthday party on Saturday November 9th to spin alongside Joey Negro, Atjazz, Groove Assassin, Bobby & Steve at Fire. Here Terry talks about growing up Chicago, and the great DJs and clubs he was influenced by, and what he's got in store for the party people on Saturday and his latest releases.
London is like a second home to you and are you looking forward to hitting it to headline the Groove Odyssey 4th Birthday Party?
Absolutely! I love London like Chicago and I'm lucky to have so many friends and business associates here… Bobby & Steve (Groove Odyssey) and I been doing events together for years and I'm happy just to be back rocking alongside of them and the rest of the guests.
What can we expect from your set and do you have any Secret Weapons you can share with us?
You can expect a great music selection from me on the night and I always try to keep secret weapons on deck so I can't tell because it wouldn't be a secret would it? 🙂
Please tell us about your next releases coming out and what you are currently working on?
I'm working on an EP now I'm really exited about. I'm not in a head space for a complete album but I thinks that because House Music is so single based so I wanna start with a EP then move onto an album. I'm also exited about my releases forthcoming on T's Box – the new Green Tea title "The Bass" produced by Mike Dunn and new artist De'Broah "Mind Control" produced by me 🙂 There's also a new Terisa Griffin single in the works so look out for that too.

Social medias – you've embraced reaching out to your fans and extended family, and what difference do you think this has made to a Producer and DJ such as yourself?
I have definitely embraced social media because you can reach and know who's doing what at any giving moment. But some people shouldn't use it and some use it in the wrong way and it's made the newer generation very lazy. In my opinion, it's not about talent it's about how many views plays or tweets you have but I'm not gonna complain – that's just my 2cents or penny's in this case lol 😉
Who are the producers from around the world you are giving high fives to at the moment?
Right now I think there a lot if stuff that's great coming out from people like Mike Dunn, Glenn Underground, Black Coffee, Atjazz, Dj Spen and Sean McCabe. Kenny & Louie (MAW) are coming back and it's great to see my homie MK going hard again.

Where do you get your musical inspiration from and what influences you when you are creating?
I think it comes from just being around music at a young age. I'm a product of what my father played in our home then. I love just melodic music anything, that has feeling and makes your soul feel good and of course a good song. You can't beat that never and we need to get back to that.
Did your love of music start before the dancefloor and how old where you when you discovered dance music?
It started way before the dance floor when I was a kid loving Disco funk, soul R n' B and hip hop. When I get bit by the music big I was like 11 years old and my cousin took me to a party on the beach and that was it! I knew I wanted to be a DJ.
Can you remember any of the tracks that first set your world alight, and did disco or hip hop play a big part?
It was so many different styles and genres of music it's hard for me to choose one but disco and hip hop played a major roll in my life… Back then it was about what ever was good.
You hail from Chicago, and how much did your neighbourhood and friends/family influence you?
South side of Chicago that is lol, and it influences me a lot. My cousin like I said before took me to my 1st party where I saw a live DJ and my aunt let me throw my 1st party in her house and I had major support from my friends.
Where were the early clubs you were hitting and DJs that influenced you?
The Music Box, Power Plant, Hummingbird, Sauers, Hyde Park and Racquetball – these club those were legendary places then and DJs would be Ron Hardy, Frankie Knuckles, Brett Morrison and radio DJs like the Hot Mix 5 ,who were very influential then.

What one production are you most proudest of and why?
I like so many of my productions but I don't think I've reached my best yet so stay tuned because it's near.
And what should we be listening to as we head out the door to the Groove Odyssey party?
My Bang compilation that's out now on BBE records which will get you going and ready to party.
Terry Hunter flies in from Chicago to headline the Groove Odyssey 4th Birthday Party this Saturday November 9th alongside Joey Negro, Atjazz, Groove Assassin, Bobby & Steve and South Africa's 'Queen Of House', Bucie at Fire. With Jazzie B from Soul2Soul heading up the Soul & 80s Room, check out the latest info at www.grooveodyssey.com