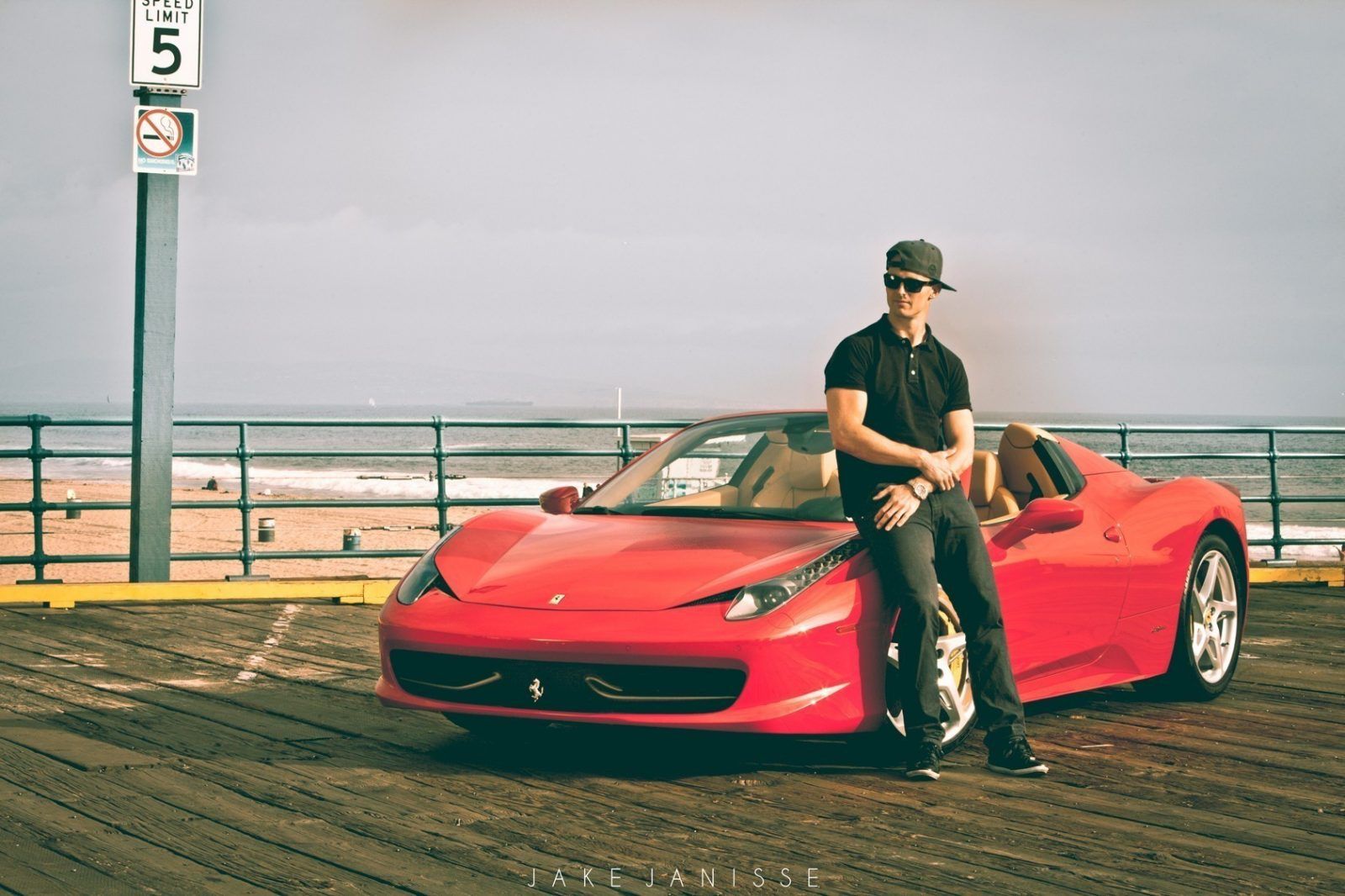 "Don't Give Up" says Spencer Tarring (Vous Records)
Having just released his second track on Vous Records, Spencer Tarring is certainly a man on a mission. Based in Shanghai, his tech-house monster of a track 'Don't Give Up' has been smashing dance floors not just in China, but worldwide.

Vous Records is run from three offices around the world – L.A, London and Shanghai. Spencer fronts the Shanghai office and has made a big name for himself in China's busiest city. On the back of his latest release, we caught up with the man to find out what makes him tick and what's in the pipeline for Vous…
This is your second release on Vous Records this year, how does it feel to be releasing music through your own label?
It is a fantastic feeling because you have total control over the output. At Vous, we make sure every track is tried and tested on the dance floor before we make the commitment to sign it to the label. It has to be able to translate from the iPod the club system. That includes my own material!
What's the reaction to 'Don't Give Up' been like so far?


It's been really great! The track seems to work phenomenally well on the dance floor, I think it certainly has the right amount of groove and roll to keep people moving. When you combine those elements with a catchy vocal hook and strong lead line, then you are on to a winner!
I feel like the track has a real identity and theme which seems to be lacking in a lot of releases these days, we're in the process of organising some fantastic remixes of "Don't Give Up" which we will release in a few months' time.
What inspired you to start up Vous Records?


I didn't want to start a label just for the sake of it, I wanted to start a label with a real presence, identity and purpose. Vous Records is a great output for my own productions but importantly, it is also a platform to develop talent like Menegatti & Fatrix and Nexity, who recently secured the No.1 spot on the Spinnin' Talent Promo Pool with a track called 'Jungle'.
I think we can really push and develop artists in a way that huge labels struggle to do, purely because of the number of releases they put out. We are heavily investing in the label, growing the fan base and developing talent which is very rewarding, and hopefully this shines through in the work we do and the releases we put out.
Vous has offices all over the world, how has this helped the label and the releases you put out?
We have signed artists from all over the world including locations like Canada, LA, London, Shanghai, Italy and Holland. This is a direct result of having a presence in each territory, it allows us to tap into new music and, importantly, build contacts. We have already set up a label night at China's no. 1 club, M1NT, and we are also in talks with Ministry Of Sound with a view to setting up a label night in London. The strategy is to have a label night in each territory, so we can invite label friends, provide a platform for our artists and bring the Vous sound to the masses!
Tell us a bit about the video… 😉


The video is a play on the perceived 'LA lifestyle' – it was also a great excuse to shoot a music video somewhere nice and warm, and of course with a hot chick for the day! It was originally intended as a behind the scenes for a photo shoot, but the footage was so good we decided to use it for the main video. I have to say a big thanks to DJ Dirty Draws who put the video together for me, very talented guy.
How do you go about writing a track like 'Don't Give Up'?


As I travel so much for live shows it is really important that I can produce on the move. For this reason I have a powerful Mac with Ableton, various synth plug-ins and a potable midi keyboard so I can produce while I am travelling. My ideas will often stem from the music I listen to, a riff I come up with, or in case of "Don't Give Up", a vocal I hear and want to develop into a track.
You've got a huge following in Asia – how did you find yourself with a residency in Shanghai of all places?!


I ran a successful business in London, and while I loved the buzz and vibe of the city I felt that I needed a change of scene. I had a good DJ career playing the top clubs in London and then I was approached by M1NT club in Shanghai to become their musical director. The timing just seemed to be perfect and I have never looked back.
Vous has a very distinct image, how does this relate to the music you guys put out?


My friend came up with the brand concept last year and it just seemed to fit everything I wanted to do, so when I decided to start up a record label I wanted the same level of passion and professionalism to translate across and ultimately form the ethos of Vous Records.
And finally, what's in the pipeline for Spencer Tarring?
We have some really exciting releases scheduled on Vous from artists like Ad Brown, Dezza and DJ@WAR, as well as Nexity's track 'Jungle'
Plus I have just signed a release deal with Spinnin' – the first track is scheduled for release on December 16th, this will be great for me personally but also in terms of exposure for Vous. Aside from new productions, I have a busy touring schedule which will include shows in China, Europe and the US, so watch out!
Check out the video:
http://youtu.be/yERNd-E4LY4
To buy:
http://www.beatport.com/release/dont-give-up/1168472
https://itunes.apple.com/gb/album/dont-give-up-single/id717243339
This Is Vous 002 Podcast:
http://www.mixcloud.com/vousrecords/this-is-vous-002/
Want more?
http://facebook.com/vousrecords
http://facebook.com/spencertarring.official
https://twitter.com/SpencerTarring