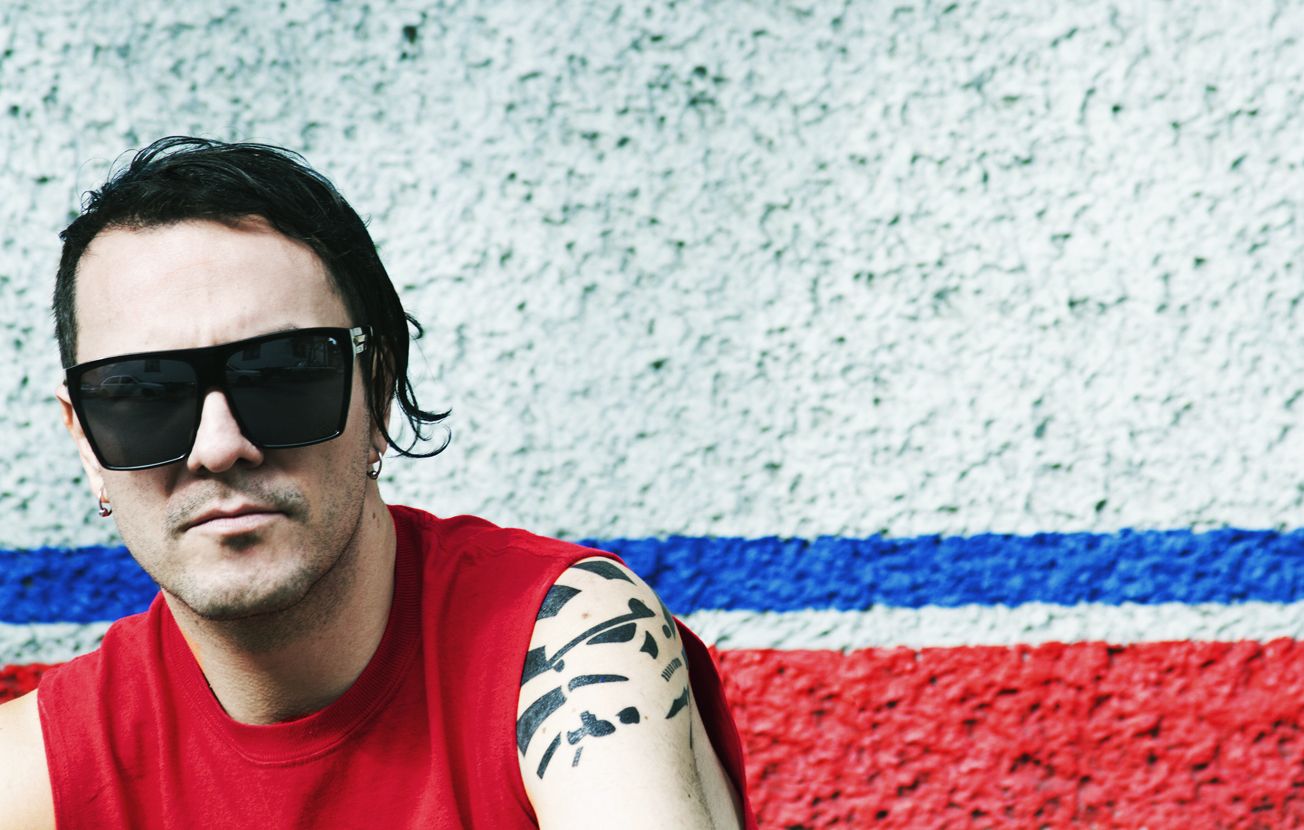 60 Seconds With.. Vazik
Victor Ezcurdia aka Vazik, is a DJ/Producer from Mexico who is at the forefront of the dance music scene over there. He is head honcho of the label Sounds Of Earth and recently released 'Now Is The Time' on Sprout Records. We dropped in on the man to find out what's what currently…
I want to start by asking about your label Sounds Of Earth. What made you want to set it up?
It all started with a party back in the year 2000 in Mexico City. Some friends and I organized it and the party was called "Sounds of Earth". It was an amazing party; we had nearly 2,000 people dancing all night long. Later on we kept organizing some really cool events under that name, and it was on 2007 when I started the record label. We just reached our 78th release in the beginning of October.
How is your studio looking right now, what is the latest addition to the equipment list and how has it changed over the years as the technology available has become more and more accessible?
Well I lived in Germany nearly 6 months this year. So I was not able to take with me all my equipment there, but I took the essentials and worked on many of the good tracks that are coming out soon. Sometimes what matters is to take advantage of the equipment you have, and try to get the best out from it. I moved to Frankfurt with my studio monitors, many plug-ins, my lovely Cubase, and my Virus Snow (which I love).
Do you think it is beneficial to the scene that the equipment is so readily available, leading to a lot of very young producers?
What I have seen is that the technology and the equipment is now way easier to get and to use, but many young or upcoming producers have difficulties to understand or to get the groove or the soul on the production. A good producer has to understand both worlds, so it is not that easy in the end for everyone.
Again with DJing, how do you feel the scene has changed with the introduction of laptops behind the decks, is it all positive or a bit of both?
I think it is definitely positive for mature DJs. I have been using Traktor since 2010, I love the way I can organize and label my music over there, so for me it is very easy to move around my music libraries. On the other hand I still like playing with CDjs, I use them together with Traktor or sometimes I go only with a couple of USBs. In the end the technology can help you to "sync" the music, but a good DJ comes from the heart and from deep inside.
How do you stay motivated musically? What's influencing you a lot these days?
I have been DJing since 1997 so I have listened to many different music styles, even since before (when I was more attached to rock music). For me, listening to different genres is quite important; I also try to mix some of them between my sets. In the end it is all about good music. Listening to a good set from Sasha, John Digweed or Dixon is a good influence to move forward.
What is your favorite club to party at and also play at?
I had a blast playing at Sisyphos in Berlin some months ago, it is such a cool place with a very nice vibe on the dance-floor. I loved it (you can check my set on my soundcloud). I would say that some of my best club experiences also happened in Berlin at Bar 25 and in D-Edge in Sao Paulo (both some years ago).
Your next release is out on Sprout. How did your relationship with the label come about and why did you decide not to put it out on your own imprint?
Sprout is a label that I follow and admire for many years. Its label head is D-Nox, who is an amazing DJ and a very good friend. Since I finished working on those tracks I felt that the style would definitely fit on his label. I sent them right away and a few days before he was testing them in huge festivals in Brazil, after he came back from the gigs it seems like we signed the deal. Both tracks are dance-floor bangers, they work great for any club or festival.
And lastly, where can we expect to see you playing over the next few months? Any shows you are particularly excited about?
Well I am now back in Mexico for a couple of months and most of the gigs will be around here and South America until March 2016, then I have another European tour planned. I am organizing a very expected open air party named "The Picnic" in Mexico City, the 5th edition is happening on November 15th and we are going to blast the place. Robert Babicz is joining us, it is going to be epic!
Vazik's 'Now Is The Time' is out now on Sprout Records
Grab it here – https://pro.beatport.com/release/now-is-the-time/1614156