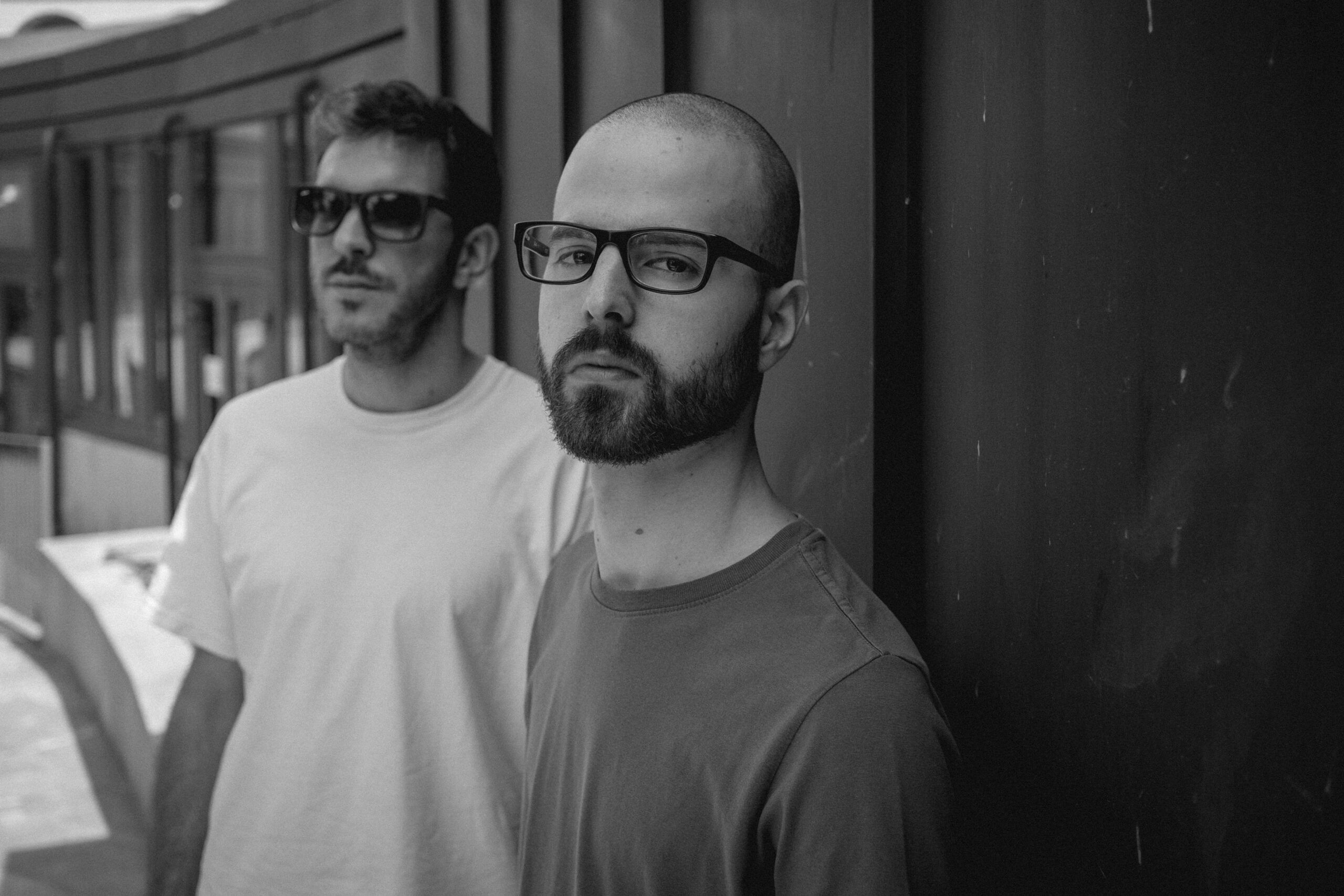 60 Seconds with… Viginti Tres
We catch up with Italian duo Viginti Tres, to talk about their new EP on their own imprint Astrophone Records! We find out more about them, their sound and what inspired the EP…
Hi, how's it going? Great to speak to you!
Very nice, thank you. It is a pleasure for us to have a conversation with you of IHOUSEU!
How was your summer?
We left Sol III in the summer; some of us went home to Regulus, some went to relax on Al Tarf, and others went back and forth between Castor and Pollux. Let's say that thanks to pulsar and gravitational waves we had a great time.
What are your plans for the upcoming winter months?
Viginti Tres, in the next Earth's revolutionary motion, will catch both sound modulations in an extended planetary and a remix in order to accomplish the Astrophone Records mission, always relying on cosmic and ancestral vibrations.
Tell us bit about Astrophone Records and the new EP 'Initiatio'. What was the inspiration behind it?
Astrophone originated with the aim of connecting themes like the universe and spirituality with art, music, and symbology. The "Initiatio" ep draws its inspiration from the alchemic and esoteric world, from the vision beyond the veil of Maya, and the entropic process where ideas experience a transformation from the chaotic into order.
How would you describe your sound?
Viginti Tres' sound is deep with a floating soul. We like using long, melodic and enveloping sounds, and creating an atmosphere that helps reflect on the relationship between space and time, infusing the whole with rhythm and a techno groove.
We love the artwork. Tell us about the link between the art and the music?
The combination of the iconographic elements which constitute the artworks represent the interior journey undertaken in order to reach knowledge of the cosmic spiral. In the same way, music reflects this idea of a metaphysical journey, providing the initiation into an eschatological vision.
Were you always musical growing up? What inspired you to start making electronic music?
We believe that the need to produce electronic music or any other kind of music arises from a feeling of personal inspiration. It is the result of energies that envelope you and urge you to do it. Most certainly you draw your inspiration from the first moments in which you start listening to tracks that have been triggering emotions since your childhood. However we have also to take into account that one usually tends to do what he/she has always desired, even if unconsciously.
How did growing up in Italy affect your music and your career?
Historically Italy has always been a very rich country culturally and artistically. We delved into its primordial energies in order to evolve artistically, neglecting all the socio-political distractions aimed at lowering people's spiritual and mental levels.
Describe your studio set up.
We love the union between the new and old technology, new and old rules, that reconcile analog with digital. Our study is above all a mental state, where you detect fragrances like the pungent and lemon-scented one belonging to the transistors and the fresh and evasive one of the zeros and one. It is a place free from inert substance, where past, present and future live together in order to allow the space to host the seed of endless ideas and emotions.
What artists inspire you and influence your sound?
Tool, Pink Floyd, Alan Parsons, the Faithless, Brian Eno are only some of the artists from whom we draw inspiration. The German kosmische music of the 70s, Throbbing Gristle, Coil and certainly the Berlin techno share our experimentations and space-time expansions.
What is your favourite club in Italy and why?
If we have to mention one, we say the Dude in Milan, an ever-varying and never predictable artistic choice. Excellent sound system and optimal setting in which to hear a guest or simply spend a night with some friends.
What does the future hold for Viginti Tres and Astrophone?
Certainly new productions, important collaborations with well-known remixers and other projects that we don't want to reveal, yet. One of our aims is to get a sound that is more and more distinctive, unique and characteristic, both at an individual but also at the whole Astrophone universe level. We are committed to the search for inner truth and to a quantum journey among the fluctuations of fields of energy.
Initiatio EP is out now! Grab it here: https://www.traxsource.com/title/878808/initiatio