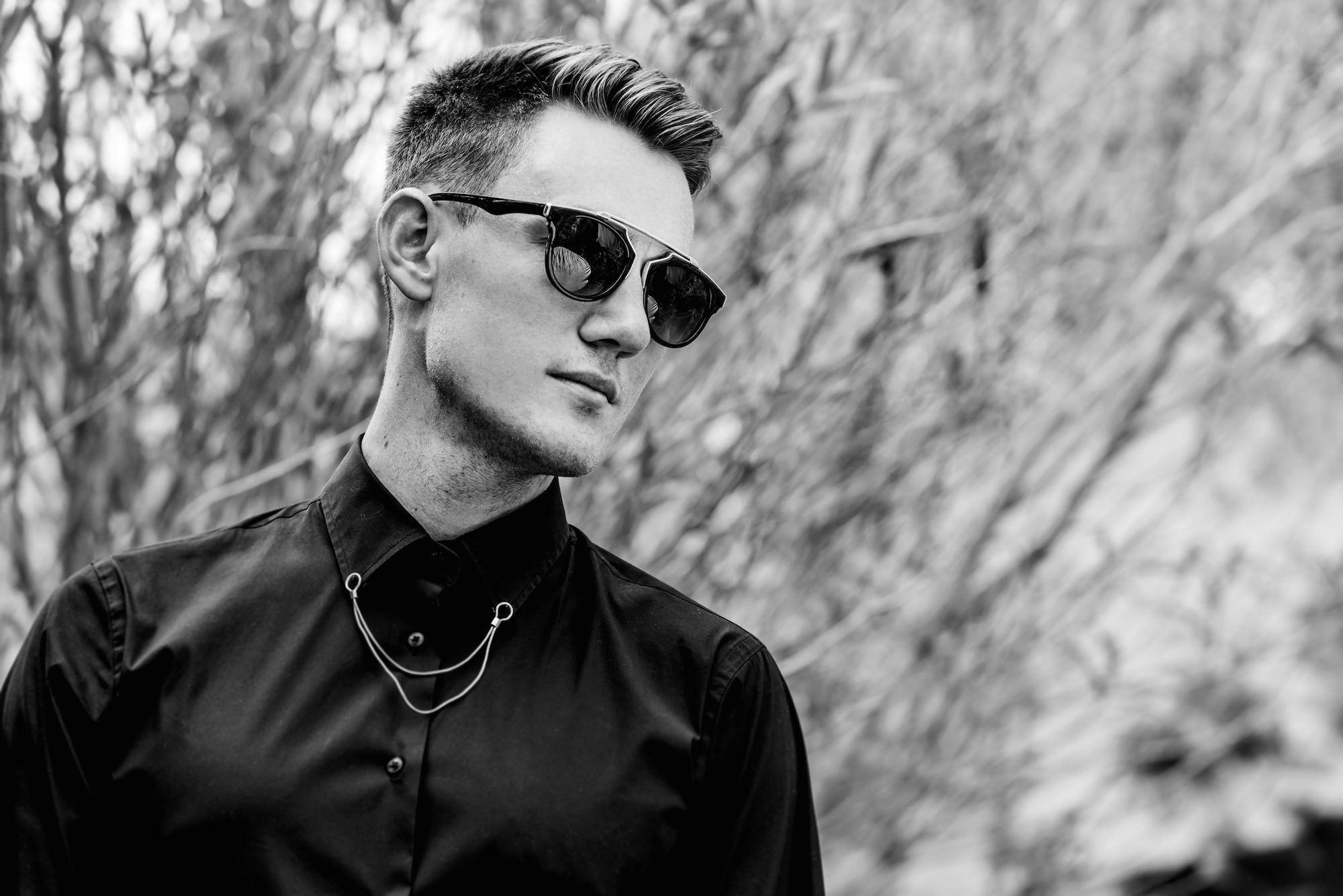 60 Seconds with… Whyt Noyz
Whyt Noyz is a man who has been on fire over the last couple of years and every release seems to bring more and more success it seems. With a new release 'The God's Clap' just dropped on Pig & Dan's Elevate label, we sat down with the man to talk about the ep, his busy summer, and his recent entry into fatherhood…
How are you, how was summer, how do you feel about winter? Which do you prefer and why?
Hey! Summer was amazing, pretty intense. Lots of parties and I met so many cool new people. This year has been a busy one what with building a new studio from scratch and the birth of my daughter, Azalea. Getting all set for winter now, my favourite is summer though of course. I love the outdoors and the relentless gig schedule – it keeps me feeling connected and I wouldn't have it any other way!
Does the season effect the music you make and play? Do you get different inspirations according to weather?
Yes and no, inspiration can come from anywhere. Typically I record a lot of shit into my iPhone, listening back it always sounds really blatant and terrible but I know the energy and what I was thinking so it has enabled me to not let those moments of creativity flash by. For sure when it is sunny and beautiful outside my music reflects that, but really it's a reflection of my mood. A dark moody day will probably result in dark moody techno, ha!
How did you come to work with Elevate? Have you been a fan of the label for a while?
The boys are really making traction with Elevate and the roster is growing month by month with some heavy hitters landing on there. We have been friends for a fair few years now, we go back and forth every now and then. Usually it's just sending new tracks to each other and checking in. I always try and sign stuff as organically as possible, if I have a good feeling and they have a good feeling then it's all good to go.
Did Pig & Dan get involved and give you feedback on the tunes or just put them out as was?
Ha no they didn't. They must trust me, I guess!
What inspired or influenced them? Where and when did your write them?
I wrote both of these tracks at my first studio 'The Mothership' over this last year.
The Gods Clap is a big synth driven track similar to fan favourite Jingles that was signed to Minus in 2014. I get influenced by a lot of melodic music that isn't exactly techno that frees my creative brain. I wrote this track totally stripped back and built the drums up afterwards, this allows me to give the track as much energy as I want.
Russian Doll was actually a dream that I had. I thought of this weird vocal that talked about "this room, in this study, in this house, in this street, in this town, in this city, in this…" That's why it is called Russian Doll because it just keeps getting bigger and bigger. So I pretty much woke up at 4am and spoke the words into my phone and started recording it the next day.
Did you have a certain place in mind for these tunes, a certain club or place in the world?
I may have when I wrote them originally, but I write so much music and the tracks grow organically as you write them and go in a new direction. I allow for this to happen because that is always when I come up with the best sounding stuff. Russian Doll would definitely slip right into the middle of a Richie Hawtin set, it's proper banging. Wheras The Gods Clap suit the tail end of sets, something a bit more reflective, maybe.
Where do you start on a tune, can you hear it in your head, or is it more about playing around til you get something you like?
The best tracks I write, I pretty much hear in my head or feel some sort of call and response thing going on. Those tracks always end up rocking because there is this audible conversation going on between synths and drums which I feel is really infectious.
Saying that though, to tie it down to one process or one thought pattern will end up limiting your creativity. I have written tracks on the road and taken them into the studio and 100% changed every single channel inside the project. So I guess I just keep the faith and trust the process. At the end of the day it is your ear and brain working without limits.
How have you evolved since you started? Is it easier to write music now you are equipped with more skills?
Well, when I started I spent all of my time trying to learn processes and understand frequencies. That hasn't changed. However there's a see-saw shift of focus from the first years of producing to later on – I feel that when I first started I was really, really creative. I didn't give a shit about the mix down, the phase cancellations, the pops and clicks, I just wanted to write crazy ideas. Then as you learn about the processes you turn more into a scientist and the brain shifts to make those frequencies work well together. Then the creativity can lack, ha! See the predicament!
Fortunately I recognised this fairly early on and since then have always made time to experiment. This is what will make you different, experimentation.
And what about your tools -what do you use to make music. Do you have a full hardware studio or are you more a software man?
I'm software pretty much, I use a Roland TB-03 and a couple of small synths to find inspiration but mainly I am in the box. I use a lot of Native's stuff as I am sponsored by them and I am a drummer at heart so I record a lot of live drums in. It's a hybrid thing but now I'm saving to get my teeth into those UAD plugs! For sure!
What is next for you, what else you got coming up/are you looking forward to?
I am playing a bunch more gigs leading up to the New Year, mainly around Europe. I am doing Take Note conference in London where I will be breaking down a remix I did for Matador, that's on the 18th Nov.
Apart from that I will be gearing up for my daughter's first ever Christmas!
Techno Santa!
PEACE x
Whyt Noyz's 'The God's Clap' is out now on Elevate
Grab it here – https://www.beatport.com/release/the-gods-clap/1877942