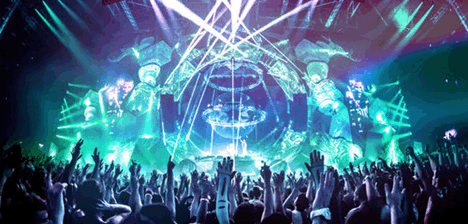 Five Killer Electronic Tracks That Made Movies Sound Better
WORDS BY: Lauren Miller
The history of electronic music as an important element of film soundtracks dates back several decades. One of the earliest examples of an electronic soundtrack producing an international hit was the 1978 film drama Midnight Express, directed by Alan Parker.
Legendary Italian composer Giorgio Moroder created a haunting and rhythmic soundtrack for Midnight Express; by the time he scored Scarface in 1983, other film producers took notice and started inviting electronic artists to provide musical backdrops to their movies.
The following five films are worth watching and listening to thanks to their great use of electronic tracks in certain scenes.
1 – Runner Runner, 2013
This film once held a lot of promise because it featured the writers of Rounders, one of the best cinematic accounts of the modern poker scene. Whereas Rounders featured Matt Damon and Edward Norton as players in a gritty poker circuit, Runner Runner featured Justin Timberlake as a college kid who travels to Costa Rica to meet the online poker impresario who ripped him off. The best part of this film is probably Deadmau5's cameo, who is seen spinning "Fn Pig" at a trendy party, followed by a snippet of "Strobe."
2 – Trainspotting, 1996
This superbly directed film is based on a dark novel by celebrated Scottish author Irvine Welsh, and it is actually getting a sequel 20 years later. Trainspotting is great film as is, but its soundtrack received many accolades at a time when "EDM" was starting to come out of the dance clubs and into arenas. Primal Scream, Underworld, Leftfield, and even a 1987 classic by New Order are the electronic tracks in a soundtrack that also mixes in Britpop and New Wave.
3 – Drive, 2011
This ultra-sleek and hyper-violent crime drama features an immersive soundtrack that sets the mood of a Southern California ruled not only by crime but also by a pervasive loneliness that makes everything feel sterile. The artist in charge of the masterful soundtrack supporting Drive is Kavinsky, and his hit single Nightcall is an example of how electronic music can be used to frame a cinematic experience.
4 – The Matrix, 1999
The final years of the 20th century were great for electro lovers and film fanatics alike. The first film of The Matrix trilogy featured two soundtracks of pure electronic glory. Quite a few people who were not familiar with the genre got a pleasant introduction to artists such as The Prodigy, Lunatic Calm and Propellerheads.
5 – Spring Breakers, 2012
Fans who once thought that the dubstep subgenre may have been too loud and grating to carry an entire film soundtrack were pleasantly surprised when the strange film Spring Breakers was released. The pulsing and pounding beats of Skrillex sounded superb next to mixes by Cliff Martinez and vocal tracks by Gucci Mane as well as Wacka Flocka Flame.