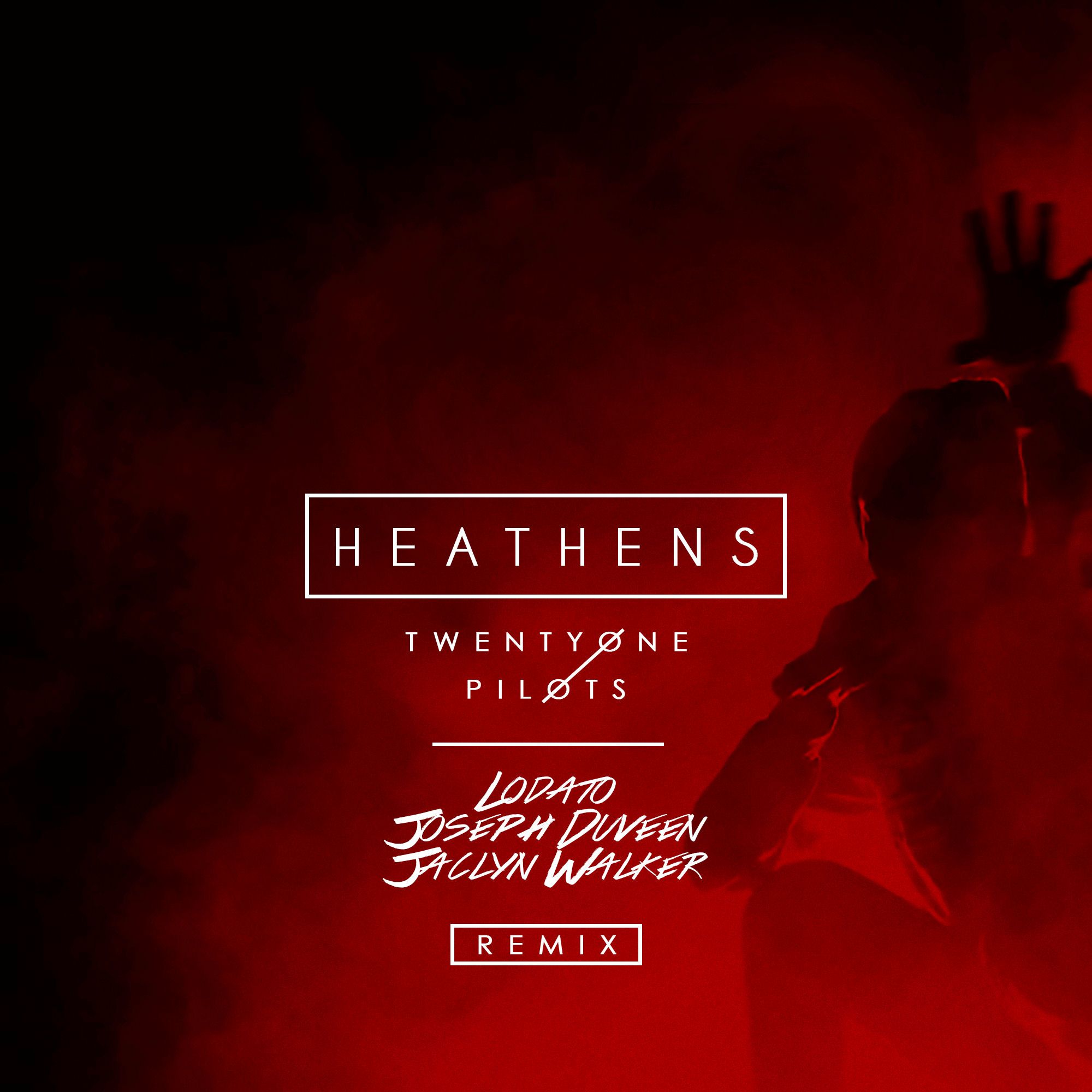 Behind The Scenes – Heathens Twentyone Pilots….
We are delighted to present you with an interview with Lodato, Joseph Duveen and Jaclyn Walker about their latest release 'Heathens', a remix of Twentyone Pilots hit single which is out now.
Hi guys, thanks for being here with us. How are you and what's going on around you at the moment?
Jaclyn Walker: Just working in the studio, constantly Making new records and ideas
You've just released 'Heathens'. How did this project come about?
Jaclyn Walker: We were all hanging in the studio and the original heathens came on the radio… I started singing along and we all just looked at each other….We should do this
How would you describe this record in terms of style and sound?
Joseph Duveen: There were definitely some new sounds experimented with for the first time on this remix.
Jaclyn Walker: An upgraded version of a remix, we wanted to do something different.
Where did you draw inspiration from for your 'Heathens'?
Joseph Duveen: Batman… DUHH!
How long did it take to complete this production?
Lodato: It took one all nighter to bang it out.
Could you walk us through the production process behind the release?
Jaclyn Walker: Since there is no acapella of the record, we had to call up Twenty One Pilots. Tyler Joseph flew to New York on unicorn. He then re cut the vocals with me, and the guys made the beat in 3 minutes. I then played Tyler in a game of Ping Pong, which I won even though Tyler was trying to cheat the whole time.
Which plug-ins and sounds shaped this project?
Joseph Duveen: Chainsmoker rim shot snare 5.
The 'Heathens' was released on as a free download. What was the reason for doing so?
Joseph Duveen: It's a big record out now. DJs need different versions to play for different settings. We felt the song needed a more high impact version so we made it.
Where would you imagine this production being played?
Joseph Duveen: Festivals, clubs and radio.
Lodato: It's actually in its second week of being the #1 remix in North America on
iHeart Radio!
Describe the 'Heathens' in three words.
Lodato: Club floor banger.
Joseph Duveen: Weird ass word.
Why should people listen to the 'Heathens?
Joseph Duveen: Because it's dope like the original version, only it gets you way more amped up
Do you have any other projects in the pipeline this year?
Lodato: Yes, after completing this Heathens project, the three of us started on our original 'Breathe Again'.
Lodato Online
http://www.djlodato.com
https://www.facebook.com/djlodato
https://twitter.com/djlodato
https://soundcloud.com/djlodato
https://www.instagram.com/djlodato
https://www.youtube.com/user/djlodato
Joseph Duveen Online
https://twitter.com/Joseph_Duveen
https://www.instagram.com/JosephDuveen
Jaclyn Walker Online
https://facebook.com/Mrs.JaclynWalker
https://twitter.com/JaylynDucati
https://instagram.com/Mrs.JaclynWalker