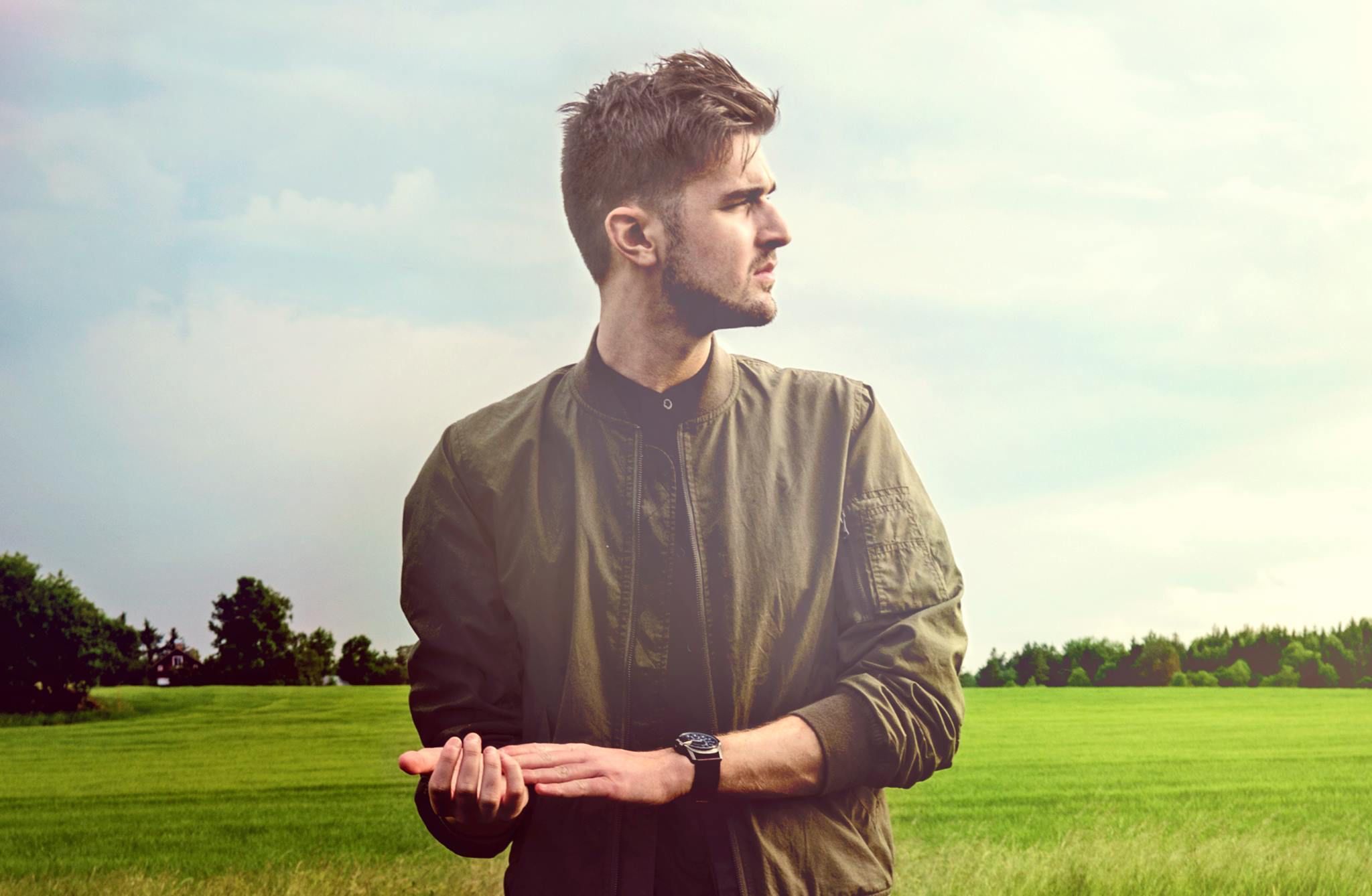 60 Seconds with…Tobtok
We chat to Tobtok ahead of Perfect Havoc Disco Digital at Brixton Jamm this Saturday 30th April…
1) You're DJing at Perfect Havoc Disco: Digital at Brixton Jamm on Staurday 30th April. What can we expect from the party and from you behind the decks?
The party will show what we and all our friends have been up to lately, it's gonna be funky, bangin' and sweaty. It will showcase great new talent like Digital Farm Animals and my usual collaborator River! I can't wait to share the stage with family and friends. I love to play in London because people tend to have more a interest towards the music rather than partying.
In my set I'm probably gonna go a bit deeper as I play back 2 back with my mastermind manager Adam Griffin who tends to have a club-house approach. I might also spin some tunes with Oliver Nelson as we have a few new tracks together lined up!
2) If you had to make a choice between DJ'ing and Producing, which would it be and why?
I find it very hard to choose between the two. I started out strictly with producing but with time I've learned to appreciate DJing a lot. The two are joined is so many ways, because as a house-producer you create music which is made for the dancefloor. It's like building your own car and then not drive it hehe. Although there is something special with making and writing music which is in my opinion the best feeling in the world so at the moment I have to go with producing!
3) Your track 'Fast Car' was involved in a head to head battle with the Jonas Blue version recently. His was the one which ended up charting top 5. What did you learn from going through that experience?
Well first of all I learned that the music-industry is crazy and everything can happen! It was a complete coincidence that we both had the same idea and it ended up in a bit of a competition between the two records. I'm just happy that so many people found joy in my version and that it has given me a lot of attention which I appreciate very much, especially something as bizarre as one of the biggest newspapers in the world, New York Times writing about the two records. I made the record and had no expectations whatsoever, it was just a simple idea that ended up with something much bigger than I could ever have imagined.
4) What tracks have you got coming up that you can tell us about?
I've been workin' on loads of tunes lately, and have been mainly focusing on originals. I don't want to spoil too much but I've got a few cool collabs cooking on the stove. Apart from that there will be a steady flow of more experimental remixes! It's a great opportunity to play around with different styles when you are re-workin' someone else's work.
5) You are signed to Perfect Havoc Management together with a number of other young Swedish producers from your area. How did this happen and what's it like to all be on the same roster? Is it very competitive?
Well, it just kinda happened hehe. It started out with Oliver and we found each other on Soundcloud and Perfect Havoc signed me as their second act. From there most of the guys have been friends and have been picked up after showing potential towards our managers. They seem to have a thing for us Swedes but fortunately Televisor brings balance to the force being British!
6) Your music is very melodic and uplifting and has been described as nu-disco. What music and producers have influenced your style?
Nu-disco isn't really what it used to be. For me it has always been disco influenced dance-music, but nowadays it's known to be an old disco vocal or something similar with a heavy funky basslines, like the great releases that have been released by the label "Enormous Tunes". I usually simply say that I make dance music because I don't want to limit myself to a specific genre. As made clear with my latest releases I've moved into a more clubby sound but I still occasionally go back to my roots. I love the fact that music is always progressing and I tend to snap up and get inspired to certain things at a time. As a musician you have to act in a certain creative climate and trends and innovations do affect your output, but I see it as a very positive thing!
7) How did you get into music production?
I've always been into music, and its been my biggest passion ever since I was a kid. The one thing that really got me into it was when I was 17 year old and attended a course at my high-school where they taught how to combine music with computers. We learned how to work in Reason and Cubase and that was kinda what sparked my interest. At first it wasn't serious at all but I just kept going and now I'm here.. Pretty crazy when I look back at it.
8) How do you see your sound developing in the near future?
I want to keep experimenting. Maybe go into other genres and maybe do work for other artists, but dance music is always what's gonna be closest to my heart when it comes to producing, as it was sampling old disco tunes that got me into the whole thing. I hope to move into more analog gear and to bring in more new and creative elements to my productions.
9) What are your current top 5 tracks?
Flume – Say it ft. Tove Lo
The Verve – Bittersweet Symphony (Androma Remix)
Skogsrå – Out Of Time (Ghassemi Remix)
Jess Glynne – Hold My Hand
Hugel & Jasmine Thompson – Where We Belong
10) What's the weirdest thing that's happened to you in your DJ'ing career so far?
Probably when a girl came up to me and said "can you play something people can dance to?" while there where about 500 people dancing behind her.
Tobtok will be DJing at Perfect Havoc Disco Digital at Brixton Jamm this Saturday 30th April. Tickets are available on the night or from http://www.residentadvisor.net/event.aspx?811143