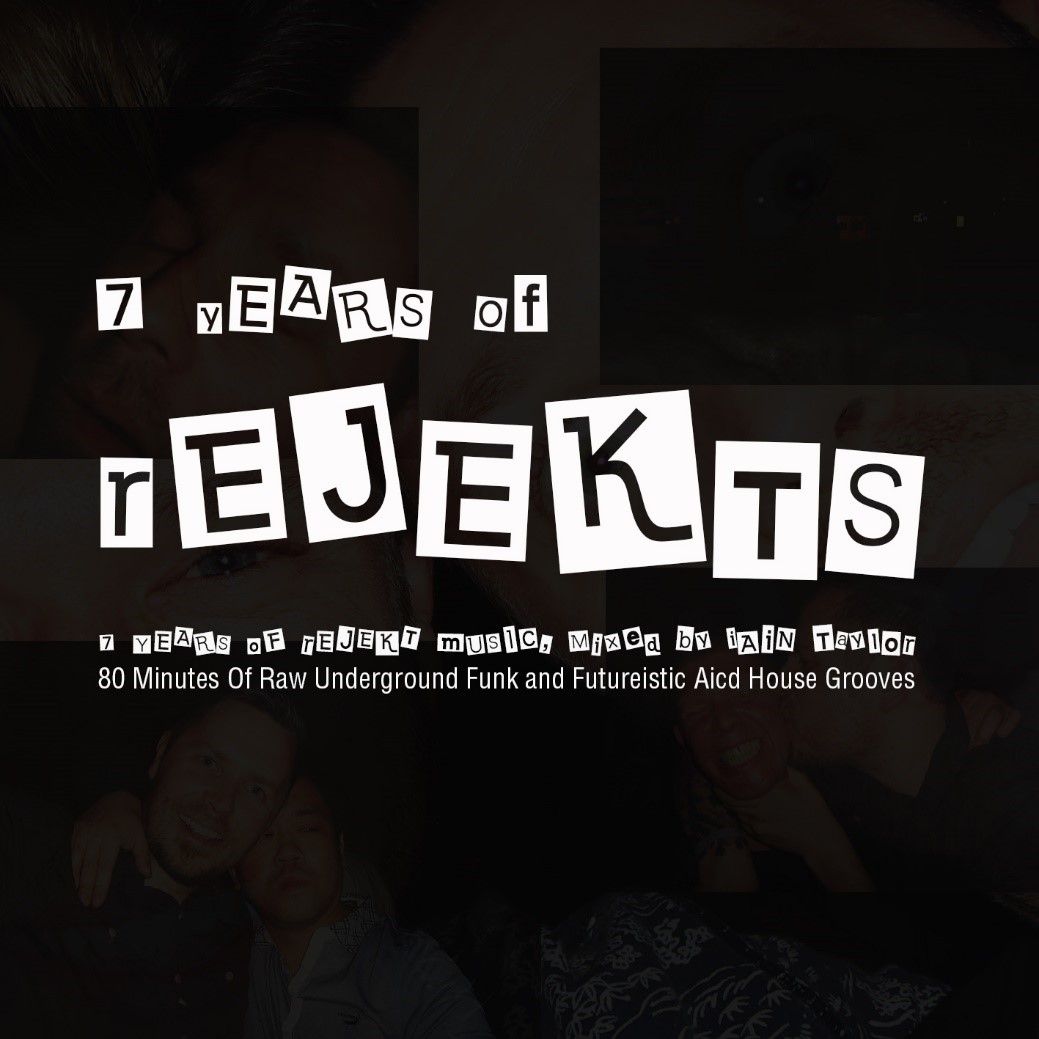 7 Years Of rEJEKTS
What is rEJEKTS? That's a good question actually. The answer is, that It's a combination of "The rEJEKTS" production output alongside Their "rEJEKT Music" record label output and then all topped off with some select parties at some of the worlds more questionable late night establishments.
It all started in 2007 when Iain migrated from resident DJ to musical director for the new and refurbished Sankeys in Manchester. This coincided with a fresh approach to programing the events at the legendary venue. A more underground music policy with more Manchester debuts for artists in the hope of generating a heightened level of excitement around a fresh and exciting music policy. It heralded a rejuvenation for the club and gave Iain the opportunity to start running some more "off the radar" secret after parties.
The parties became synonymous with the music that Iain and studio partner Ma Saski had been producing through their fledgling studio productions and ultimately became the place where the music was tweaked and in the end the music became bespoke for each occasion and with great success may be add.
Early tracks were picked up by Claude Von Stroke for Dirtybird, Steve Lawler for Viva and John Digweed for Bedrock. We signed to Dirtybird and decided to release the rest of the music on our own label. Since then we have released music from the likes of Argy, Gamal Kabar, Gummihz, Brett Johnson, Jamie Trench, Riki Incoente, Marc Ashken and Mykel Haze alongside our own productions and also provided music for Peep Show, Ovum, Correspondent, Maintain Reply and Wilde Recordings.
Promoting our own events in tandem with the releases has always been of great importance to us and over the years residencies have been held (with a loose grip) at Space Ibiza, Sankeys, Back To Basics, The Zoo Project, Method (Preston) and the uber cool Underground in Ibiza.
So why 7 years of rEJEKTS? Well everyone does 5 years and 10 years. Conformity isn't exactly our style. It seemed like the right thing to do. . . .
Please enjoy irresponsibly.
TRACKLISTING:
01. rEJEKTS – Brain Freeze
02. nIK fERAL – Lolipop (Marc Ashken Remix)
03. rEJEKTS – Dot Dot
04. rEJEKTS – Rejektion (Argy Remix)
05. rEJEKTS – Es Kubells
06. rEJEKTS – Under Acid
07. rEJEKTS – Skinfrog
08. gAMAL kABAR – Unsure Future
09. rIKI iNOCENTE – The Journey
10. rIKI iNOCENTE – The Journey (Jamie Trench Remix)
11. M.O.D.E.M – Analogue Response
12. rEJEKTS – Okil
13. rEJEKTS – Strung Out In Reno (Kosmic Disko Remix)