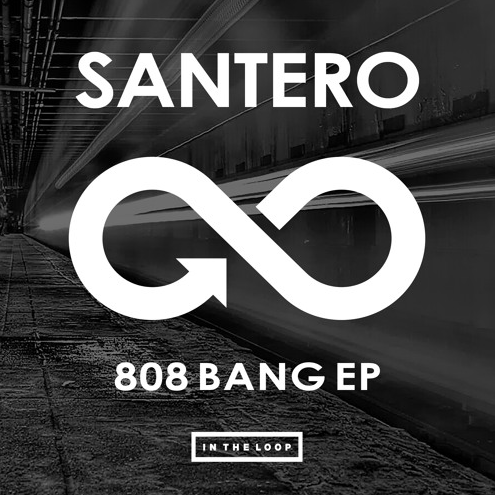 Santero - 808 Bang EP
Santero releases a heavily hip-hop influenced EP titled "808 Bang" which adds 90's flare with the raw use of the 808 drum machine. The title track "808 Bang" leads in with a pronounced kick, and gradually introduces its vocal sample and hi's. At the drop, the 808 comes in and it's a game changer. The heavy bassline draws you in and leaves your feet tapping without control. Lupe Fuentes gives a more subdue spin on her remix of "808 Bang," adding in a unique swirling bassline and filtering the vocals.
The second Original track "Bad Boy" again plays with a hip-hop vocal sample, the 808 drum machine and sharp percussions. ZDS (Zombie Disco Squad) give a new groovy personality to "Bad Boys" with their fine tuned remix. By removing the vocal, changing up the bassline formation, and adding in some aesthetic hi's; the remix emerges "Bad Boys" into a tech-house banger. Laurent Garnier, Oliver Heldens, Carl Craig, Anna Lunoe, Vanilla Ace, Shiba San and Golf Clap.