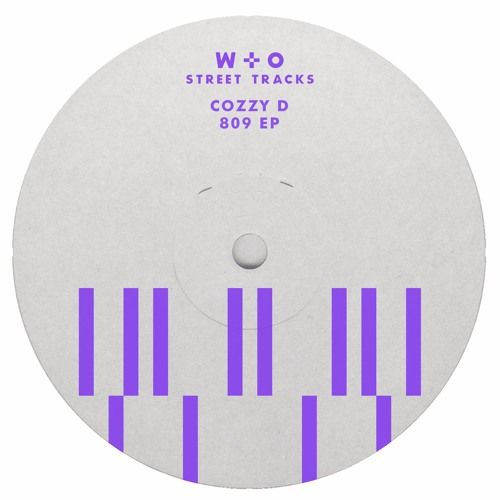 Cozzy D - 809 EP
Multi-faceted artist Cozzy D today releases his latest EP '809' via W&O Street Tracks.

Featuring three new club tracks, 'Keep Up', '809' and 'Chicago Everywhere', the new project further solidifies Cozzy D's status as a producer. Opening the EP is 'Keep Up'; an irresistible blend of chugging basslines, playful, chopped vocals and an emotive piano-driven melody. Taking the tempo up a notch is 'Chicago Everywhere' offering an infectious beat, thumping bass and old school Chicago House vocal samples. Emphasising Cozzy D's versatility as a producer is the hypnotic final cut '809', the minimal techno track rounds out the project.

Having worked in the music industry for well over a decade, Cozzy D's influences on the music scene have not gone unnoticed. Hailed for his versatile productions and strong work ethic, Cozzy D truly understands his niche and the underground culture, allowing him to make his mark within the industry. From his blend of collaborations with promising, homegrown talents & international artists (including Timmy P, Jansons, vs Mode, Larry Heard and MK), he has not only set his own place in musical history, but also helps others do the same in the process.

Releasing music on prestigious labels such as VIVa Music, Material, Get Physical and his own highly celebrated underground label, Lower East, he now adds W&O Street Tracks to the list, as he releases his '809 EP'.