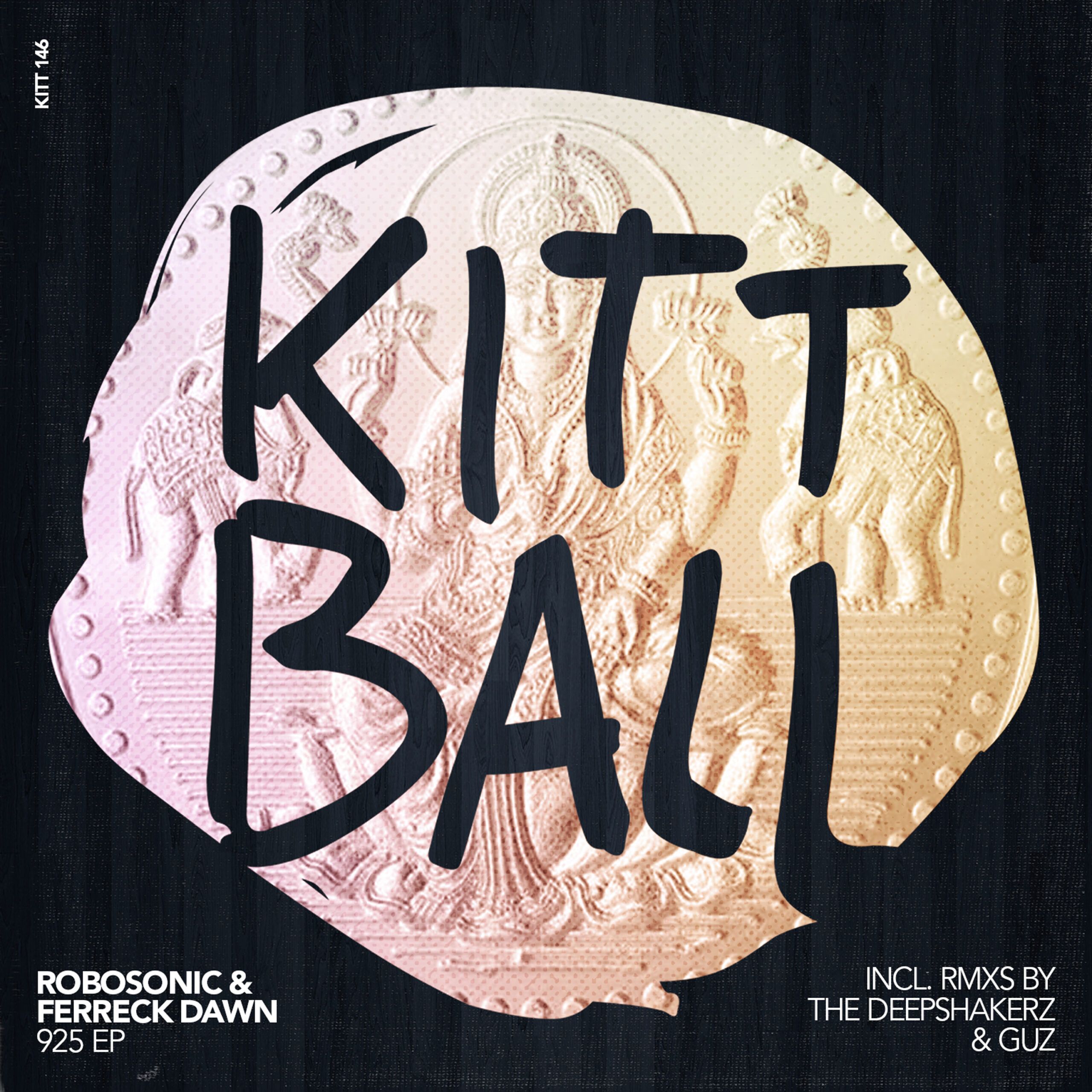 Robosonic & Ferreck Dawn - 925 EP
Berlin based producer Robosonic combines with Dutch producer Ferreck Dawn to release on Kittball Records this October, with two originals and remixes from Guz and Deepshakerz.
With an extensive back catalogue including releases on Get Physical, Defected and Simma Black, Cord Labuhn aka Robosonic has garnered a reputation for producing high quality house influenced by the sounds of US Hip Hop and soul, whilst Amsterdam raised Ferreck Dawn's lengthy career has seen a plethora of releases on the likes of Relief and Toolroom. This collaborative release fully encompasses the fresh and deep sound of Kittball Records.
The duo's 'Nine to Phife' offers delectable piano riffs on top of layered of vocal samples, metallic percussion and spaced out pads, before 'Were There' demonstrates hypnotic melodies and ethereal atmospheres that create space for the vocal to be warped, whilst skilfully crafted drum loops underpin the composition.
Next up, Amsterdam based Guz contributes his take on 'Nine to Phife' as airy utterances of the track's title float above an elastic bass hook and powerful rhythms, before Italian duo Deepshakerz' close the release in style with their remix of 'Were There', utilising an infectious melody that smoothly interacts with modulated vocal licks.
Robosonic & Ferreck Dawn 'Were There EP' drops on Kittball on 24th November 2017.
Tracklist:
1. Robosonic & Ferreck Dawn – Nine to Phife
2. Ferreck Dawn & Robosonic – Were There feat. Donna Lugassy
3. Robosonic & Ferreck Dawn – Nine to Phife (Guz Remix)
4. Ferreck Dawn & Robosonic – Were There feat. Donna Lugassy (Deepshakerz Remix)