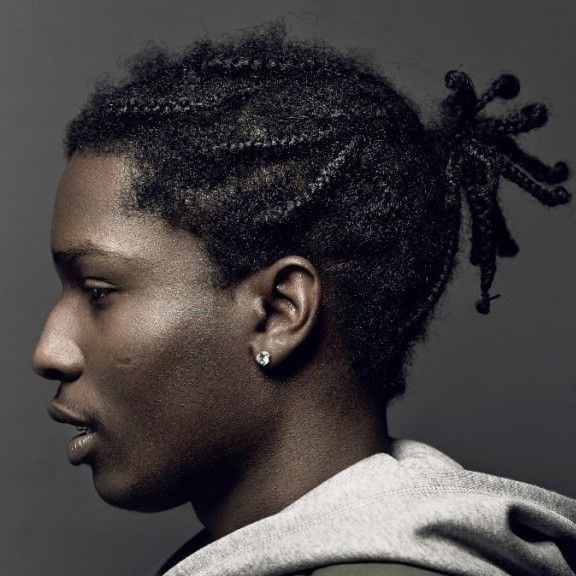 A$AP Rocky Heads New Additions To Sonar Barcelona Line-Up
The global hip-hop star joins the new additions and key names in electronica and cutting edge music, including Squarepusher, Seth Troxler, Scuba, RL Grime, Mumdance & Novelist, Bomba Estereo, Tiga (live) and Double Vision, as well as the new project from Atom™ + Robin Fox, among many others
Today Sónar Barcelona also reveals the distribution of its shows by day and and tickets for Sónar by Day and Sónar by Night are now on sale here. Check the Sónar by Day and Sónar by Night program here.
These new artists join a program already including The Chemical Brothers, Skrillex, Die Antwoord, FKA twigs, Flying Lotus, Róisín Murphy, Duran Duran, Hot Chip, Jamie xx, Arca & Jesse Kanda, Autechre and PXXR GVNG, among many others.
A$AP Rocky, global hip-hop star

A$AP Rocky, the charismatic global star of hip-hop will arrive at Sónar, in the gestation period of his third album, from which he may well debut new material in his live performance. The Harlem MC has achieved huge commercial success and critical acclaim with his first two albums, mixtape "Live.Love.A$AP" (2011) and LP "Long.Live.A$AP" (2013), which included contributions from Skrillex, Drake and Kendrick Lamar, among others. Rocky also participated on key tracks for current mainstream names including Rihanna and Justin Timberlake. Furthermore, he is a versatile artist who directs his own music videos.

New high quality audiovisual shows

Two new festival shows noteworthy for their high quality audiovisual content: the intense Squarepusher live show (premiering new album, "Damogen Furies"), and the show by Double Vision, combining the sounds of German producer Atom™ with the images and lighting design of Australian artist Robin Fox.

New trends in dance electronica

Electronic dance music, in particular sees new additions to the line-up, featuring key artists –the majority of whom will perform at Sónar by Night- like Tiga, premiering the long-awaited live show, Seth Troxler, Jamie Jones, Erol Alkan, Felix Dickinson, DJ Tennis, Kasper Bjørke and Adam Beyer, and fledgling representatives of new the trends in grime, trap and jersey club, like Dj Sliink, Swindle, RL Grime and Gramatik.

Other latitudes: Colombia, Egypt, South Africa …

The festival hosts performances by artists from the world distant latitudes, like South African Black Coffee, Colombians Bomba Estereo and Egyptian Bosaina.

The latter forms part of the first artists to be presented by the Red Bull Music Academy, who will once again take over the SónarDôme stage, signifying its eleventh consecutive collaboration with Sónar. The festival and the prestigious Academy share the same philosophy, based on music quality, commitment to innovation and emerging artists, and to provide the best possible shows for the most demanding of audiences. This year's line-up also includes: Mumdance & Novelist, Xosar, Zebra Katz, Torus, Ossie with many more yet to be announced.

The national scene's excellent diversity
Sónar 2015 continues to add top quality national artists to its June date in Barcelona, including: Jupiter Lion (cosmic kraut), Exoteric Continent (experimental), Fernando Lagreca (chillwave), CaboSanRoque (mechanical sounds), Niño de Elche Vs. Los Voluble (Flamenco and electronica), Noir Noir (psychedelic noise), DJ Detweiler (dance beats), ¥€$Ø (trap and grime) and Brigitte Laverne (synth pop).

Today's new additions

A$AP Rocky (US)
Squarepusher (UK)
Seth Troxler (US)
Tiga live (CA)
Jamie Jones (UK)
Scuba (UK)
Erol Alkan (UK)
Adam Beyer (SE)
RL Grime (US)
Dj Tennis (IT)
Double Vision: Atom™ + Robin Fox (DE-AU)
Felix Dickinson (UK)
Bomba Estéreo (CO)
Black Coffee (ZA)
Kasper Bjørke (DK)
Gramatik (SL)
Swindle (UK),
Dj Sliink (US)
Niño de Elche vs Los Voluble (ES)
Jupiter Lion (ES)
Exoteric Continent (ES)
Fernando Lagreca (ES)
CaboSanRoque (ES)
Viktor Flores (ES)
¥€$Ø (ES)
DJ Detweiler (ES)
Noir Noir (ES)

Red Bull Music Academy presents:
Mumdance & Novelist feat. The Square (UK)
Zebra Katz (US)
Ossie (UK)
Xosar (DE)
Courtesy (DK)
Bosaina (EG)
Brigitte Laverne (ES)
Torus (NL)
Mickey de Grand IV (US)
La Mverte (FR)
Alejandro Paz (CL)

Sónar 2015 Line-up (uptated 26/02/2015)

the chemical brothers, skrillex, duran duran, die antwoord, a$ap rocky, fka twigs, flying lotus, róisín murphy, hot chip, jamie xx, arca & jesse kanda, squarepusher, siriusmodeselektor, seth troxler, autechre, fat freddy's drop, kindness, laurent garnier, dubfire:live hybrid, tiga live, maya jane coles, rl grime, adam beyer, totally enormous extinct dinosaurs, pxxr gvng, evian christ, annie mac, jamie jones, cashmere cat, erol alkan, ktl, daniel avery, ten walls, scuba, henrik schwarz, the 2 bears, sophie, roman flügel, black coffee, special request, dj tennis, lcc, holly herndon, the bug, gramatik, ralph lawson, dorian concept, kiasmos, kate tempest, yung lean & sad boys, double vision: atom tm + robin fox, vessel, bomba estereo, kasper bjørke, xosar, badbadnotgood, tourist, zebra katz, russell haswell, felix dickinson, meneo, redinho, cabosanroque, mumdance & novelist feat. the square, desert djs, mika vainio, lee gamble, helena hauff, voices from the lake, viktor flores, niño, randomer, powell, ¥€$Ø, swindle, fernando lagreca, klara lewis, jupiter lion, courtesy, headbirds, bosaina, sta, ossie, torus, brigitte laverne, mans o, el niño de elche vs los voluble, exotèric continent, la mverte, mickey de grand IV, alejandro paz, noir noir…

Single tickets for Sónar by Day and Sónar by Night are on sale now, as well as 2-Night tickets and the Sónar Pass. All tickets can be purchased here.