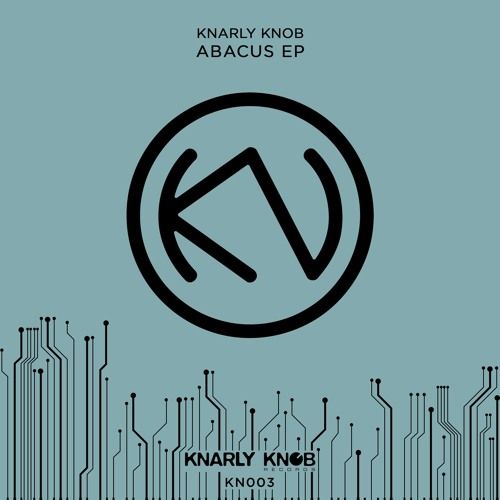 Knarly Knob - Abacus
After only being in the electronic music game for a couple of years, this Italian producer has already built up a reputation for releasing polished techno numbers that sit perfectly on the dancefloor. On this latest offering, Knarly Knob has kept to this reliable formula and returns to the fray on his own imprint to bring you his new Abacus EP.
This 2 track EP comes as the 3rd release from the Knarly Knob label and features some typical examples of tenacious rolling techno. The title track 'Abacus' draws into the familiar style that Knarly Knob has developed over his last few EP's, with a gradual build of rolling basslines and compressed tremor-like synths before dropping down into a tasty sub bass.
'Corrigo' immediately delves into darker and more ambiguous areas of techno with an infectious broken beat rhythm accompanied with an eerily repeated melody. The second track adds a little flavour to otherwise what would've been a typical Knarly Knob EP, as it throws in something unexpected but not out of place. As a 2 track techno EP it offers a little more diversity that overall gives Abacus a bit more of an edge.