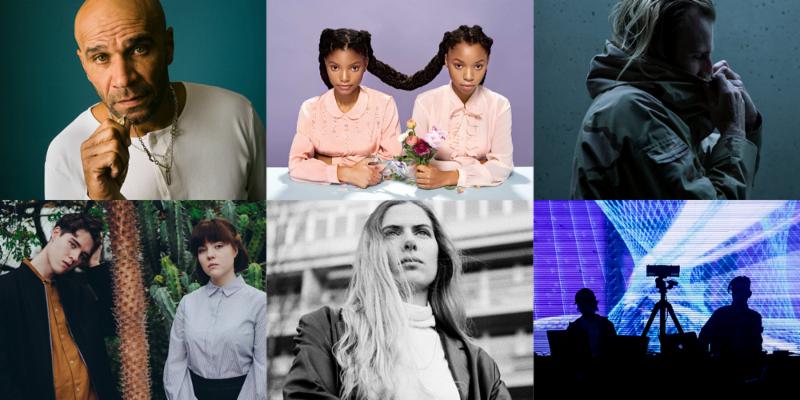 Ableton Finalises Lineup For Loop Summit 2017
The list of participants taking part in Loop 2017 has been announced. Ableton's summit for music makers will present Nosaj Thing performing his new collaboration with Japanese artist Daito Manabe, a live performance by Laurel Halo with drummer Eli Keszler, keynote conversations with Ben Frost, Goldie, and Chloe x Halle (the first act signed to Beyoncé's new label). Also confirmed are Canadian sibling duo Tennyson, Grammy-winning production team 1500 or Nothin', The Roots' Stro Elliot, Scottish DJ JD Twitch, Japanese dubstep producer Goth-Trad, and Syrian avant-jazz group The Khaled Kurbeh & Raman Khalaf Ensemble (signed to Henrik Schwarz's label Between Buttons).
The 2017 Loop program also encompasses a large-scale A/V installation by ANTIVJ artists with, a series of Guitar Moves sessions with Matt Sweeney, live performances by Jenny Hval, mobilegirl, Visible Cloaks and Kaki King, a Supercollider presentation by Nick Collins, Andrey Smirnovpresenting Leon Theremin's Rhythmicon and a keynote presentation by electroacoustic composition pioneer Trevor Wishart.
The participants just announced will join a Loop line-up that already includes producers Jlin and Machinedrum, African music collective The Nile Project, acclaimed mastering engineer Mandy Parnell, Berklee professor and Prince's audio engineer Susan Rogers, ambient music luminary William Basinski, and music tech innovators Teenage Engineering.